Now Playing Onstage in Cincinnati - Week of 7/20/2014
View All Show Listings for Cincinnati
Click Here to View BroadwayWorld.com Cincinnati Calendar
NEXT TO NORMAL
Sunset Players
7/11-7/26/2014
Sunset Players will be the first Greater Cincinnati community theater to present the Pulitzer-Prize winning rock musical Next to Normal by
Tom Kitt
with book and lyrics by
Brian Yorkey
. "Next to Normal offers several firsts for Sunset Players," explained show director Jerry Yearout. "The theater group is premiering the show in the Greater Cincinnati area. It is also the first summer show for Sunset Players and goes outside the theater group's usual comedic fare into a serious musical." Next to Normal tells the story of a mother who struggles with bipolar disorder and the effect her illness has on her family. This contemporary musical is an emotional powerhouse that addresses such issues as grieving a loss, ethics in modern psychiatry, and suburban life. With provocative lyrics and a thrilling score, this musical shows how far two parents will go to keep themselves sane and their family's world intact. The cast for the Sunset Players' performance includes real-life husband and wife (Jen and Jared Ryan) who portray husband and wife Diana and Dan Goodman. The entire cast is: -Jen Ryan as Diana Goodman -Jered Ryan as Dan Goodman -Megan Callahan as Natalie Goodman -Robert Breslin IV as
Gabe Goodman
-Gregory Shaffer as Dr. Fine -Luka Ashley Carter as Henry Hear from the cast on YouTube at: https://www.youtube.com/playlist?list=PL8d5CzMLpdqi1TkMf5qsfw17w7lrnlgNW Show dates for Next to Normal are: July 11, 12, 18, 19, 20, 24, 25 & 26. All performances begin at 8 pm with a 2 pm Sunday matinee. Tickets are $16 for general admission and $14 for students, seniors or groups of 10 or more. Tickets can be purchased through the Sunset Players website (www.sunsetplayers.org) or reserved by calling 513-588-4988. Sunset Players, Inc. is a community theater group located on the west side of Cincinnati. Founded in 1979, the group performs at the Arts Center at Dunham and has produced more than 120 plays. For more information, visit our website at www.sunsetplayers.org or like us on Facebook.
Click Here for More Information
MADAME BUTTERFLY
Cincinnati Music Hall
7/24-7/26/2014
ACT I At the turn of the century, on the outskirts of the harbor town of Nagasaki, U.S. Navy Lieutenant
Benjamin Franklin
Pinkerton inspects the house which he has leased and is soon to occupy with his Japanese bride, Cio-Cio-San, known as Madama Butterfly. Goro, the marriage broker, has arranged both the match and the house with a 999-year contract cancelable at a monthes notice. Presently, Sharpless, the United States Consul arrives, and Pinkerton shares with him his carefree philosophy of a sailor and the beautiful Japanese girl who has captivated him. Sharpless tries to persuade him that there is danger in this convenient arrangement; the girl may not regard her vows so lightly. The Lieutenant laughs at such apprehension and proposes a toast to America and the American girl who will someday be his "real" wife. The hour for the wedding ceremony approaches. Butterfly, accompanied by her friends, arrives joyously singing of her wedding. She tells Pinkerton that since the death of her father she has had to earn her living as a geisha. Her relatives noisily bustle in, commenting on the bridegroom. In a quiet moment, Cio-Cio-San shows Pinkerton her few earthly treasures and tells him that she has secretly renounced her traditional faith in favor of Christianity. The Imperial Commissioner performs the brief ceremony, and the guests toast the couple when, suddenly Cio-Cio-Sanes uncle, the Bonze, bursts in shouting. A Buddhist priest, he curses her for renouncing her ancestoris religion. The relatives instantly turn on the young bride. When Pinkerton angrily orders all the guests away, Butterfly is left weeping. Pinkerton consoles her with tender words, and as night falls, the lovers share a moonlit duet. ACT II Three years later, with a gaze fixed upon the horizon, Cio-Cio-San patiently awaits her husbandis return. Beside her, Suzuki prays to an image of Buddha, imploring the gods for aid. The money Pinkerton left is now almost gone. Butterfly bids her maid to have faith. One day, Pinkertonis ship will appear in the harbor and he will again embrace his beloved wife. Soon Sharpless enters with a letter from the Lieutenant and tries several times unsuccessfully to explain the reason for his visit. The letter tells of Pinkertonis marriage to an American girl. But before he can break the news to Butterfly, Goro interrupts, bringing with him a noble suitor, the wealthy Prince Yamadori. Cio-Cio-San greets the prince with dignity but firmly refuses his offer of marriage, insisting that her American husband has not deserted her. Sharpless again attempts to read the letter and gently advises the girl to accept the prince. He asks her what she would do if Pinkerton never returned. Cio-Cio-San proudly carries forth her young son, "Sorrow." As soon as Pinkerton knows of his son, she insists, he will return to them, and that day, "Joy" will become the childis name. If her husband does not come back, she says she would rather die than return to her former life. Utterly defeated, but moved by Butterflyes devotion, Sharpless quickly exits. A cannon roars from the harbor. Seizing a spyglass, Butterfly discovers that Pinkertonis ship, the Abraham Lincoln, is coming into port. Deliriously happy, she orders Suzuki to help her strew the house with blossoms. As evening falls, Cio-Cio-San dons her wedding gown and with her maid and her son, she prepares to keep vigil throughout the long night. ACT III The pale light of dawn finds Suzuki and the baby asleep. Butterfly still stands watching and waiting. Suzuki awakens with the sunshine and insists that Cio-Cio-San rest. Humming a lullaby, the young mother carries her boy to another room. Before long, Sharpless, Pinkerton and Kate, his new wife, approach the house. Suzuki almost at once realizes who the strange woman is. Overcome with despair, she reluctantly agrees to aid in breaking the news to her mistress. Pinkerton, now surrounded by evidence of his fragile Butterflyis unwavering faith and devotion, bids an anguished farewell to the scene of his former happiness. He then rushes away leaving the consul to arrange things as best he can. Cio-Cio-San hurries in expecting to find her husband, and instead finds Kate. She instantly guesses the truth and with touching dignity, Butterfly wishes "the real American wife" happiness. She asks Kate to tell Pinkerton that he may have his son if he will return for him in half an hour. Kate sadly departs with Sharpless. Butterfly orders Suzuki and the child away. She pulls from its sheath the dagger with which her father committed suicide. She reads aloud its inscription, "To die with honor when one no longer can live with honor." As she raises the blade to her throat, Suzuki pushes the boy into the room. Cio-Cio-San drops the knife and embraces her child, passionately imploring him to look well upon his mother's face. After finally sending him off to play, she takes her fatheris dagger and stabs herself. As Butterfly dies, Pinkertonis voice is heard crying out her name.
Click Here for More Information
LA CALISTO
Cincinnati Music Hall
7/17-7/27/2014
A company premiere in an all-new production! In this Baroque-era comedy, Jupiter, the king of the gods, incites romantic mayhem-and his wife's fury-when he sets his sights on the nymph Calisto. The opera is the company's second production to be presented in SCPA's Corbett Theater, a state-of-the-art, 750-seat auditorium just a block away from the company's home at Music Hall.
Click Here for More Information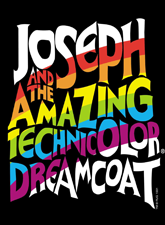 JOSEPH AND THE AMAZING TECHNICOLOR DREAMCOAT (MEGAMIX)
Mount Notre Dame High School
7/25-8/2/2014
The Biblical saga of Joseph and his coat of many colors comes to vibrant life in this delightful musical parable. Joseph, his father's favorite son, is a boy blessed with prophetic dreams. When he is sold into slavery by his jealous brothers and taken to Egypt, Joseph endures a series of adventures in which his spirit and humanity are continually challenged. He is purchased by Potiphar where thwarting advances from Potiphar's wife lands him in jail. When news of Joseph's gift to interpret dreams reaches the Pharaoh (wryly and riotously depicted as Elvis), Joseph is well on his way to becoming second in command. Eventually his brothers, having suffered greatly, unknowingly find themselves groveling at the feet of the brother they betrayed but no longer recognize. After testing their integrity, Joseph reveals himself leading to a heartfelt reconciliation of the sons of Israel. Set to an engaging cornucopia of musical styles, from country-western and calypso to bubble-gum pop and rock 'n' roll, this Old Testament tale emerges both timely and timeless. This version of JOSEPH?DREAMCOAT features extended songs and dances. The Megamix is available as a separate rental with this version. Lyrics by
Tim Rice
; Music by
Andrew Lloyd Webber
Click Here for More Information
View All Show Listings for Cincinnati
Click Here to View BroadwayWorld.com Cincinnati Calendar
Related Articles
From This Author BWW