Now Playing Onstage in Cincinnati - Week of 12/09/2012
View All Show Listings for Cincinnati
Click Here to View BroadwayWorld.com Cincinnati Calendar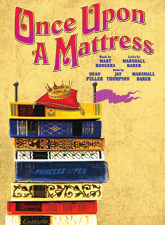 ONCE UPON A MATTRESS
Mount Notre Dame High School
12/7-12/15/2012
If you thought you knew the story of 'The Princess and The Pea,' you may be in for a walloping surprise! Did you know, for instance, that Princess Winnifred actually swam the moat to reach Prince Dauntless the Drab? Or that Lady Larken's love for Sir Harry provided a rather compelling reason that she reach the bridal altar post haste? Or that, in fact, it wasn't the pea at all that caused the princess a sleepless night? Carried on a wave of wonderful songs, by turns hilarious and raucous, romantic and melodic, this rollicking spin on the familiar classic of royal courtship and comeuppance provides for some side-splitting shenanigans. Chances are you'll never look at fairy tales quite the same way again.Music by
Mary Rodgers
; Book by
Jay Thompson
&
Dean Fuller
&
Marshall Barer
; Lyrics by
Marshall Barer
For more information on Mount Notre Dame High School, click hereFor more information on Once Upon a Mattress, click here
Click Here for More Information
THE NUTCRACKER
Aronoff Center for the Arts, Procter & Gamble Hall
12/14-12/23/2012
When young girls dream they discover the most fantastic of places. Visually decadent and with surprises around every corner, Clara takes us on a journey through battling kitchen mice and a storm of snowflakes to arrive at a Land of Sweets that will surely defy even the highest of expectations. Revel in the joy and wonder that comes only once a year with a new tradition that is extravagant, comical and overflowing with holiday spirit. From the imagination of Artistic Director and CEO
Victoria Morgan
, comes a festive classic boldly reenvisioned uniquely for Cincinnati. Following the astounding success of its world premiere in 2011, this holiday season Morgan may prove to have a few new tricks up her sleeve.
Click Here for More Information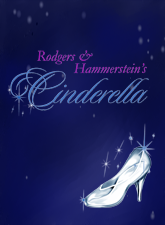 CINDERELLA
Cincinnati Landmark Productions
11/29-12/23/2012
The timeless enchantment of a magical fairy tale is reborn with the Rodgers & Hammerstein hallmarks of originality, charm and elegance. Originally presented on television in 1957 starring
Julie Andrews
, Rodgers & Hammerstein's CINDERELLA was the most widely viewed program in the history of the medium. Its recreation in 1965 starring
Lesley
Ann Warren
was no less successful in transporting a new generation to the miraculous kingdom of dreams-come-true, and so was a second remake in 1997, which starred Brandy as Cinderella and
Whitney Houston
as her Fairy Godmother. As adapted for the stage, with great warmth and more than a touch of hilarity, the hearts of children and adults alike still soar when the slipper fits.Music by Rodgers, Richard; Book by
Oscar Hammerstein
II; Lyrics by
Oscar Hammerstein
IIFor more information on Cincinnati Landmark Productions, click hereFor more information on Cinderella, click here
Click Here for More Information
ALICE IN WONDERLAND
Ensemble Theatre Cincinnati
11/28-12/30/2012
For the holidays, Ensemble Theatre will bring back one of its most cherished family-friendly musicals with the return of ALICE IN WONDERLAND. A magical musical retelling of
Lewis Carroll
's classic story, this sassy version is the toe-tapping tale of a lost girl, a cool cat, a wild hare, and the original "dancing queen." The Queen of Hearts is back to dish up her special recipe for justice and all of Wonderland awaits Alice's trial.
Click Here for More Information
View All Show Listings for Cincinnati
Click Here to View BroadwayWorld.com Cincinnati Calendar
Related Articles
From This Author BWW