Everybody
Dates

9/11/2020 - 9/19/2020

Theatre


Muncie,IN




Branden Jacobs-Jenkins

This modern riff on the 15th Century morality play Everyman follows Everybody (chosen from amongst the cast by lottery at each performance) as he or she travels down a road toward life's greatest mystery.
News About Everybody at Ball State University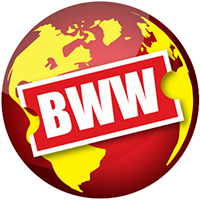 The Kennedy Center Announces 50th KCACTF National Festival
April 09, 2019
The John F. Kennedy Center for the Performing Arts hosts more than 120 outstanding theater students from colleges and universities across the nation as part of the 50th annual Kennedy Center American College Theater Festival (KCACTF), which runs April 16-20, 2019 in multiple locations throughout the Center. The Center also announced the national awardees for the KCACTF. Selected awardees and representatives will be brought to Washington, D.C. for an expense-paid trip to participate in the National Festival. These student artists from across the United States have been recognized for their outstanding work from the eight regional festivals that were held January 8 through February 28, 2019.
Map of Everybody at Ball State University
Where to Eat Near Everybody at Ball State University
RESTAURANT
$
DESCRIPTION
Rock Bottom Brewery - Indianapolis
American
Fast Food
10 West Washington
Indianapolis, IN 46204
3176818180
$$$
Rock Bottom Brewery - Indianapolis writes... Rock Bottom is an exciting, lively restaurant and brewery featuring an eclectic menu at an affordable price. The service is friendly and energetic.... (dining info)
Capital Grille - Indianapolis
American
Steakhouse/Seafood
40 W. Washington Street
Indianapolis, IN 46204
3174238790
$$$$$
You are cordially invited to join us to experience relaxed elegance and exceptional cuisine. Our impressive menu of nationally renowned dry aged steaks and the freshest of seafood will ignite your cul... (dining info)
Buca di Beppo - Indianapolis
Italian
35 North Illinois Street
Indianapolis, IN 46204
3176322822
$$$
Buca di Beppo - Indianapoliswrites... Buca di Beppo serves authentic Italian cuisine in an eclectic, vintage setting. Our dishes are served family-style, meant to be shared by everyone at the table. ... (dining info)
McCormick & Schmick's Seafood - Indianapolis
American
Steakhouse/Seafood
110 North Illinois Street
Indianapolis, IN 46204
3176319500
McCormick & Schmick's Seafood Restaurant is located on 110 North Illinois St., one block west of Monument Circle. We are conveniently located close to the Indianapolis Convention Center, RCA Dome, Con... (dining info)
Morton's The Steakhouse - Indianapolis
American
Steakhouse/Seafood
41 E. Washington Ave.
Indianapolis, IN 46204
3172294700
$$$$$
Morton's The Steakhouse - Indianapoliswrites... Morton's The Steakhouse, the nation's premier steakhouse group, specializes in classic, hearty fare, serving generous portions of USDA prime aged beef,... (dining info)
Weber Grill - Indianapolis
American
Barbecue
10 N. Illinois Street
Indianapolis, IN 46204
3176367600
$$$
Owned by the company that set the standards for outdoor cooking: Weber Grill Restaurant is the culmination of fifty years of grilling expertise. With everything prepared on authentic Weber charcoal ke... (dining info)
Adobo Grill - Downtown Indianapolis
Mexican
Southwestern
110 E Washington Street
Indianapolis, IN 46204
317-822-9990
$$$
Adobo Grill - Downtown Indianapolis writes... Adobo Grill brings contemporary fine Mexican cuisine to downtown Indianapolis. By using traditional cooking methods and ingredients such as jicama... (dining info)
Oceanaire Seafood Room - Indianapolis
Seafood
30 South Meridian Street
Indianapolis, IN 46204
3179552277
$$$$
As sleek as a 1930s ocean liner, yet as relaxed as a dinner on the shore, the Oceanaire provides the perfect setting to enjoy Ultra-Fresh seafood, flown in daily from around the world. Sip a Sidecar i... (dining info)
Ruth's Chris Steak House - Indianapolis
Steakhouse/Seafood
45 S. Illinois Street
Indianapolis, IN 46204
3176331313
$$$$$
Ruth's Chris Steak House - Indianapoliswrites... Ruth's Chris Steak House is Indianapolis' preferred downtown dining Location! Close to all major downtown hotels, Lucas Oil Stadium, the Indiana Conve... (dining info)
14 West
American
New American
14 West Maryland St
Indianapolis, IN 46204
3176361414
$$$$
Located in the heart of historic downtown Indianapolis, 14 West offers a fresh take on American cuisine. 14 West utilizes local ingredients to create a contemporary blend of American and international... (dining info)
Lorenzo's Ristorante
Italian
15 East Maryland
Indianapolis, IN 46204
3176353096
$$$
Whether you come to Lorenzo's Ristorante for a quiet one-on-one conversation, a relaxed dinner with friends, a wedding reception or other large-scale events, Geoffrey, and the rest of Lorenzo's knowle... (dining info)
Bella Vita - Indianapolis
Italian
49 W Maryland St B3
Indianapolis, IN 46204
317-822-9840
$$$
Bella Vita - Indianapolis writes... Bella Vita is family owned and operated. Owners Henri & Shelley Najem take a hands-on approach to ensure the highest quality service to their customers. Everything... (dining info)
Palomino - Indianapolis
American
49 West Maryland Street
Indianapolis, IN 46204
3179740400
$$$
Palomino is a vibrant restaurant, bar and rotisserie famous for its style, hardwood fired Mediterranean cooking and versatile, imaginative menu. Guests appreciate Palomino's gracious hospitality and t... (dining info)
Eagle's Nest - Hyatt Regency Indianapolis
American
1 South Capitol Avenue
Indianapolis, IN 46204
3176166170
$$$$
Eagle's Nest - Hyatt Regency Indianapolis writes... Experience a stunning combination of world-class cuisine and captivating panoramic views at our newly transformed rooftop restaurant. An innovative... (dining info)
One South
American
Italian
One South Capitol Ave.
Indianapolis, IN 46204
3176166160
$$$
Treat your taste buds to American cuisine with an Italian flair at One South. This bright, contemporary restaurant is built around serving healthy, fresh, and flavorful cuisine for breakfast, lunch, d... (dining info)
BARcelona Tapas - Indianapolis
Spanish
European
201 N Delaware
Indianapolis, IN 46204
3176388272
$$$
BARcelona Tapas - Indianapolis writes... * BARcelona Tapas prides itself on creating a traditional authentic Tapas Bar atmosphere. This includes a warm decor and the traditional hanging of Ser... (dining info)
Turner's at the Canterbury Hotel
American
123 South Illinois St.
Indianapolis, IN 46225
3176343000
$$$$
Turner's at the Canterbury Hotel writes... Turner's at The Canterbury offers wonderful and innovative dishes that are fun, fresh, and always new! Turner's is built on a tradition of excellen... (dining info)
St. Elmo Steak House
Steakhouse/Seafood
127 S. Illinois
Indianapolis, IN 46225
3176350636
$$$$
Shula's Steak House - Indianapolis
American
Steakhouse/Seafood
50 South Capitol Avenue
Indianapolis, IN 46204
3172313900
$$$$$
Shula's is a premier upscale steak house offering, The SHULA CUT, the best beef money can buy & the freshest seafood. This elegant dining experience is themed after the 1972 Miami Dolphins perfect sea... (dining info)
Harry & Izzy's - Downtown
American
153 South Illinois Street
Indianapolis, IN 46225
3176359594
$$$
Harry & Izzy's - Downtown writes... Harry & Izzy's is an independent, upscale American Grill located in the heart of downtown Indianapolis. Its ambience exudes class and sophistication in a co... (dining info)
Severin Bar & Grille
American
40 West Jackson Place
Indianapolis, IN 46225
3173963623
$$$
Severin Bar & Grille writes... The Severin Bar and Grille offers a variety of casual dining choices in a relaxed yet inviting atmosphere. Located in the main lobby of the Omni Severin Hotel, the Seve... (dining info)
Champions Indianapolis
American
Bistro
350 West Maryland Street
Indianapolis, IN 46225
3178223500
$$$
Champions Sports Bar & Grill is the hottest destination in downtown Indianapolis for catching the game and enjoying delicious bar fare. Boasting 25 HDTVs, with two of these projecting on jumbo screens... (dining info)
High Velocity - Indianapolis
American
10 S. West St
Indianapolis, IN 46204
3178606500
$$$
As one of the largest in Downtown Indy, High Velocity is taking sports bars to a whole new level, featuring 58 plasma TVs and serving 16 varieties of beer fresh from the tap, delicious appetizers, fre... (dining info)
Osteria Pronto
Italian
European
10 South West Street
Indianapolis, IN 46204
3178605777
$$$
Osteria Pronto, located on the lobby level of the JW Marriott hotel in Indianapolis, serves authentic regional Italian Cuisine in a casual and comfortable environment with an approachable price point.... (dining info)
Dunaway's Palazzo Ossigeno
American
351 South East Street
Indianapolis, IN 46204
3176387663
$$$$
Dunaway's Palazzo Ossigenowrites... Dunaway's Palazzo Ossigeno is located downtown in the historic Indiana Oxygen Building. The original art deco décor creates an elegant backdrop for the sumptuous c... (dining info)
Mesh Restaurant
American
725 Massachusetts Ave.
Indianapolis, IN 46204
3179559600
$$$
Mesh Restaurant specializes in Contemporary American cuisine.... (dining info)
Chancellor's
American
850 West Michigan Street
Indianapolis, IN 46202
3172315257
$$$
Chancellor's writes... We invite you to experience our American bistro-styled menu that uses fresh, seasonal ingredients highlighting Indiana and Midwest communities. Each selection provides a unique... (dining info)
The Greek Islands Restaurant
Greek
906 South Meridian Street
Indianapolis, IN 46225
3176360700
$$$
The Greek Islands Restaurant writes... The Greek Islands Restaurant has been owned and operated by the Stergiopoulos family since 1987 and is the place to go for authentic and homemade Greek f... (dining info)
Iozzo's Garden of Italy
Italian
European
946 S. Meridian Street
Indianapolis, IN 46225
3179741100
$$$
Originally established in 1930 Iozzo's Garden of Italy is the Newest Oldest Italian Restaurant in Indianapolis. The high quality menu features a mix of traditional Iozzo Family Italian fare along with... (dining info)
Creation Cafe
American
337 West 11th Street
Indianapolis, IN 46202
3179552389
$$$
Creation Cafe writes... Creation Cafe is a fun and funky bistro located at the North end of Indy's downtown canal. Our wonderful menus are available to please your crowd for breakfast, lunch, or dinn... (dining info)