Now Playing Onstage in Charlotte - Week of 12/09/2012
View All Show Listings for Charlotte
Click Here to View BroadwayWorld.com Charlotte Calendar
THE LAST NIGHT OF BALLYHOO
Old Courthouse Theater
11/29-12/16/2012
Atlanta, Georgia, December of 1939. "Gone with the Wind? is having its world premiere, and Hitler is invading Poland, but Atlanta's elitist German Jews are much more concerned with who is going to Ballyhoo, the social event of the season!
Click Here for More Information
A CHRISTMAS CAROL
Theatre Charlotte
12/7-12/16/2012
Theatre Charlotte's holiday tradition is back for the sixth consecutive year! This version captures the mage and mystique of the Dickens original. At the opening,
Charles Dickens
is presenting a reading of his popular "A Christmas Carol." As he begins, the story unfolds on stage around him: the classic tale of hard-hearted Ebenezer Scrooge who is visited by the ghost of his late partner, Jacob Marley and the ghosts of Christmas Past, Present and Future. These spirits gradually warm old Scrooge's heart, as well as ours.
Click Here for More Information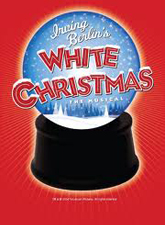 WHITE CHRISTMAS
Matthews Playhouse
11/30-12/16/2012
Based on the beloved, timeless film, this heartwarming musical adaptation features seventeen
Irving Berlin
songs and a book by
David Ives
and
Paul Blake
. Veterans Bob Wallace and Phil Davis have a successful song-and-dance act after World War II. With romance in mind, the two follow a duo of beautiful singing sisters en route to their Christmas show at a Vermont lodge, which just happens to be owned by Bob and Phil's former army commander. The dazzling score features well known standards including Blue Skies, I Love A Piano, How Deep Is the Ocean and the perennial favorite, White Christmas. WHITE CHRISTMAS is an uplifting musical worthy of year-round productions.Music and Lyrics by
Irving Berlin
; Based Upon the
Paramount Pictures
Film Written For the Screen by
Norman Krasna
,
Norman Panama
and
Melvin Frank
; Book by
David Ives
&
Paul Blake
For more information on Matthews Playhouse, click hereFor more information on White Christmas, click here
Click Here for More Information
THE NUTCRACKER
Flat Rock Playhouse
11/28-12/22/2012
This brand new, modern adaptation of Tchaikovsky's beloved classic will change the way you think about The Nutcracker. The music, the spectacle, and our unique take on the classic story will redefine what has become an annual holiday pilgrimage for fans around the world. with a huge cast featuring performers from throughout western North Carolina, our YouTheatre students, and nationally renowned professional vocalists and dancers, this exciting take on the holiday classic will become a new Christmas tradition for your whole family.
Click Here for More Information
STRIKING TWELVE
Flat Rock Playhouse
12/5-12/22/2012
On New Year's eve, an over-worked and under-inspired single guy who's had enough of holiday cheer makes a resolution: to stay home and go to bed early. On another New Year's eve, a continent away – and more than a century earlier –
Hans Christian Andersen
's Little Match girl tries unsuccessfully to sell her matches in the snow. The two stories are brought together when a young woman selling special "full-spectrum holiday light bulbs to combat Seasonal Affective Disorder" shows up at the grumpy man's door. This exciting alternative to the typical holiday show features amazing, modern holiday music performed live in a show that will have
The Playhouse
Downtown buzzing.
Click Here for More Information
33 VARIATIONS
Carolina Actors
Studio Theatre
11/23-12/23/2012
Tony Award nominee 33 Variations chronicles the story of a musicologist suffering from Lou Gehrig's disease as she works to solve music's greatest mystery and her relationship with her daughter in the final months of her life. Separated by two hundred years, her obsession parallels that of Ludwig Von Beethoven and might, for a moment, make time stand still. Drama, memory and music combine in this extraordinary American play about passion, parenthood and the transformative power of beauty. Note: This show contains brief partial nudity.
Click Here for More Information
KNIGHT THEATER AT LEVINE CENTER FOR THE ARTS
12/18-12/23/2012
CIRQUE DREAMS HOLIDAZE is "so full of energy it could end our dependence on oil" according to the New York Daily News and "stuffed with so much holiday cheer and audacious acts, Scrooge would exit with a big ol' smile on his face" proclaims the Erie Times News about this "Broadway-worthy spectacle". Renowned director
Neil Goldberg
, creator of the groundbreaking Broadway hit CIRQUE DREAMS JUNGLE FANTASY, re-imagines the holiday season with CIRQUE DREAMS HOLIDAZE. An international cast of over 30 multi-talented and brilliantly costumed artists come to life and perform astonishing feats of disbelief. Experience gingerbread men flipping mid air, toy soldiers marching on thin wires, snowmen daringly balancing, icemen powerfully sculpting, penguins spinning, puppets dancing and reindeer soaring high above a landscape of holiday wonderment. An original music score and some seasonal favorites accompany hundreds of spectacular costumes and holiday dreams in a setting of gigantic gifts, colossal candy canes and 30-foot towering soldiers. The perfect way to come in from the cold, forget the holiday stresses and rediscover the magic of the season.
Click Here for More Information
33 VARIATIONS
The Carolina Actors
Studio Theatre
11/23-12/23/2012
For more information, visit the website.
Click Here for More Information
View All Show Listings for Charlotte
Click Here to View BroadwayWorld.com Charlotte Calendar
Related Articles
From This Author BWW