THE COLLEEN WILLIAMS QUARTET at MusicalFare
Dates

11/6/2020 at 12:00 AM

Theatre


505 E 6th St, New York, NY
New York,NY




Colleen Williams has been one of the area's most prominent jazz vocalists. She has been featured with the Buffalo Philharmonic Orchestra as well as the Virginia Symphony in tribute shows to Benny Goodman, Artie Shaw, George Gershwin, and The American Songbook. With The Bobby Jones Trio, she has performed countless concerts and club dates, and in 2003, Bobby Jones and Colleen produced a second album, CW as a followed up to their first collaboration in 1998, TORCHED.



News About THE COLLEEN WILLIAMS QUARTET at MusicalFare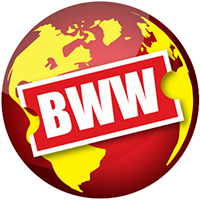 Musicalfare Theatre Presents Three Live Streams in November
October 15, 2020
Since April, MusicalFare Theatre has presented Live Streaming Cabarets. Collectively, those cabarets have had thousands of people watching from home - not just from from WNY, but from all over the country and the world! MusicalFare Theatre is on the web at www.musicalfare.com.