Ken Page at Feinstein's/54 Below
Dates

5/5/2021 at 6:00 PM

Theatre


254 W 54th Street
New York,NY


Tickets Info

$50 - $95




Ken Page, star of Ain't Misbehavin', Cats, and Tim Burton's The Nightmare Before Christmas, makes his Feinstein's/54 Below solo debut! Come on down for a celebration in songs and stories of Page's years in cabaret, and a salute to some of the venues he's played throughout the years, starting with his debut at Big Julie's in 1976. Page will cover some of his most iconic Broadway performances, as well as jazz, pop interpretations of musical theater, and standards. Expect highlights from Page's legendary career in the theater, including Guys and Dolls, The Wiz, The Pajama Game, and so much more! This is sure to be a night you won't want to miss! 
---
Please note that all artists and acts are subject to change at any time.
News About Ken Page at Feinstein's/54 Below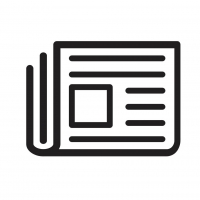 Steven Brinberg Will Perform a Special Sunday Brunch With SIMPLY BARBRA at Feinsteins's at Hotel Carmichael
April 25, 2021
Steven Brinberg makes a premier appearance at Michael Feinstein's newest club Feinsteins's at Hotel Carmichael (1 Carmichael Square, Carmel IN 46032) on Sunday, May 9 with 2 shows: 1:30 & 5:30 pm for a Special Sunday Brunch with SIMPLY BARBRA with musical director Christopher Denny and a special guest star to be announced.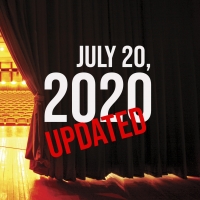 Virtual Theatre Today: Monday, July 20- with Ashley Brown, Ken Page and More!
July 20, 2020
Today (July 20) in live streaming: The Muny brings Magic to your home, Red Bull Theatre presents a new play festival, and so much more!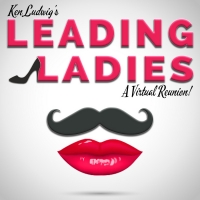 Millbrook Presents Ken Ludwig's LEADING LADIES, A Virtual Reunion
June 17, 2020
The Board of Directors and Artistic Director, David Leidholdt, ahve announced a Virtual Fundraiser. Millbrook will present via the magic of virtual viewing, a reunion of one of our most beloved comedies, featuring some of Millbrook's popular actors, Ken Ludwig's Leading Ladies, to premiere on Friday, June 19, 2020.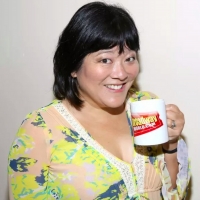 Wake Up With BWW 4/10: Stream National Theatre's JANE EYRE, and More!
April 10, 2020
Today's top stories: the National Theatre's Jane Eyre is now available to stream, and more!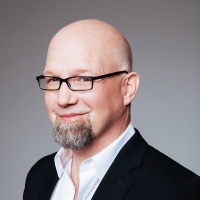 BWW Interview: Scott Coulter Helms The Latest Iteration Of Michael Childers' One Night Only
February 10, 2020
Michael Childers' presents One Night Only benefitting the Barbara Sinatra Children's Center. a?oeThe Way We Were: Songs of the '70'sa?? features the best of Broadway and pop music from that era, for one performance only on April 22 at 6:30 pm, at The McCallum Theatre. With Direction & Choreography by Scott Coulter and Music Direction by Todd Schroeder, the cast features the best of Broadway and Hollywood performers. I had the chance to catch up with director, Scott Coulter, as he was preparing the production for rehearsal. Here are a few excerpts from that conversation: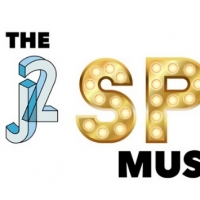 J2 Spotlight Musical Theater Company Has Announced LAGNIAPPE Programs as Part of its Inaugural 2020 Season
February 05, 2020
The newly formed J2 Spotlight Musical Theater Company (Jim Jimirro, Executive Producer/Co-Founder; Robert W. Schneider, Artistic Director/Co-Founder) announced today a bonus series of programs for its inaugural 2020 season. Opening the season is Seesaw, which will play February 13-23, 2020, followed by No Strings (February 27 - March 8, 2020) and A Class Act (March 12-22, 2020) at Theatre Row (410 West 42nd Street). Free and open to ticket holders, Lagniappes, from the Louisiana French meaning a bonus or gift, are designed to enhance audience appreciation of classic works with cast talkbacks, visits with the producers, and interviews with the cast and personnel of the original productions.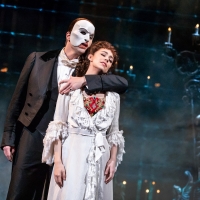 Meet the Current Cast of THE PHANTOM OF THE OPERA on Broadway!
August 10, 2019
Earlier this year, on April 22, The Phantom of the Opera, reached a milestone that no other Broadway show has even come near. Phantom, the longest-running show in Broadway history, became the first Broadway show EVER to reach #13,000 performances. This is just one of many incredible achievements made by the show since it opened on Broadway over three decades ago.

Wake Up With BWW 5/6: Lucille Lortel Award Winners, and More!
May 06, 2019
Good morning, BroadwayWorld! Kick off a brand new week by catching up on the latest Broadway news!