Amy Oestreicher at Feinstein's/54 Below
Dates

10/22/2021 at 8:30 PM

Theatre


254 W 54th Street
New York,NY


Tickets Info

$35 - $80




Following sold-out runs at theatres on nationwide tour from Washington D.C. to Hawaii, the captivating Amy Oestreicher returns to Feinstein's/54 Below for her newest song cycle, Under The Singing Tree: Songs of Innocence...In a Sense. An adventurous evening of original songs, stories, and humor as an unexpected passageway through profound crisis and back home, Amy shares the inspiring music that unexpectedly stemmed from the "detours" of autobiographical trauma, and led her back into the light. Under The Singing Tree takes audiences on a journey of discovery in an extraordinary coming of age story, answering the question "can you sing about the beauty of life after near-death trauma?" with an emphatic "YES."  The evening features an entirely original musical score by Oestreicher and bold theatrical arrangements by Broadway and Cabaret orchestrator, musical director, and arranger Bob Goldstone.

Oestreicher was last seen at Feinstein's/54 Below with her hit one-woman musical, Gutless & Grateful (Barrington Stage Company, Tony Award®-winning William Finn's Cabaret Series, Sheen Center, Metropolitan Room, and others.) She's shared the power of theatre and music in her three TEDx Talks, and her story has been featured on NBC's "Today," CBS, Huffington Post, Seventeen, Cosmopolitan, ABC, and more. With music and lyrics inspired by the "beautiful detours" that came after nearly 30 surgeries and assault, the multi-award winning songstress shares her journey as a woman with a wild passion for life and self-discovery through the power of music and art. After rave reviews at HERE Arts Center, Dixon Place, and the Triad, this is a show you won't want to miss. Amy's story and songs show that you never know what you're capable of until you're tested, and that the gifts of a "detour" can be beautifully rewarding.
---
Please note that all artists and acts are subject to change at any time.
News About Amy Oestreicher at Feinstein's/54 Below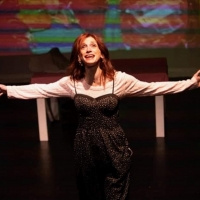 Audiobook Of Amy Oestreicher's MY BEAUTIFUL DETOUR Now Available
March 08, 2021
Audie-Award Nominated Author, Playwright, Actress and 4-time TEDx Speaker Amy Oestreicher has released an audiobook of Award-Winning Memoir, My Beautiful Detour: An Unthinkable Journey from Gutless to Grateful, with an afterword written and narrated by Tony Award Winning Composer and Lyricist William Finn.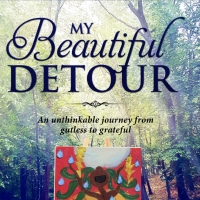 Amy Oestreicher Releases Memoir MY BEAUTIFUL DETOUR: AN UNTHINKABLE JOURNEY FROM GUTLESS TO GRATEFUL
February 10, 2021
Author, Amy Oestreicher has released her memoir, My Beautiful Detour: An Unthinkable Journey from Gutless to Grateful. Following a run at the famed Feinstein's/54 Below, and a nationwide tour of her multi-award winning musical, "Gutless & Grateful," performer, playwright and four-time TEDx speaker Amy Oestreicher had almost lost her life.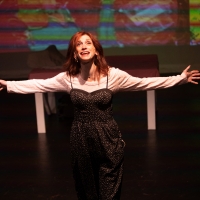 BWW Feature: DEFYING GRAVITY: BROADWAY'S FLIGHT INTO THE UNKNOWN
July 02, 2020
As Broadway extends its shutdown, how do we move forward? Can we take risks of adventure that defy gravity, beat the odds and still bring us together? While listening to a recording of a?oeAn Evening with Sutton Foster - Live at the Café Carlylea?? recorded in 2011, I couldn't help but smile at the element of a?oedangera?? Foster used in her show. It's the exact element of danger and risk we need right now to keep musical theatre alive and vital.

BWW Review: ONCE ON THIS ISLAND Star Hailey Kilgore Shines In Her Solo Debut at Feinstein's/54 Below
February 06, 2019
Having made her Broadway debut in 2017 as Ti Moune in ONCE ON THIS ISLAND, the audience cheered Hailey Kilgore as she ran onstage at Feinstein's/54 Below in a green, flowing dress for her opening number, 'The Wizard and I,' announcing in song this is what she's 'waited for since birth!' Making her solo debut on Jan. 30, her enthusiasm was infectious, her voice shimmered through each sustained note, and even those who knew her seemed surprised at the volume and strength that carried each song.

Amy Oestreicher Premieres PASSAGEWAYS: Song Cycle And Solo Show At Triad Theater
January 14, 2019
Following runs at Feinstein's/54 Below, Metropolitan Room, The Bijou Theatre, and Barrington Stage Company, performer, songwriter, playwright, and TEDx speaker Amy Oestreicher brings a premiere solo show to the Triad Theater. Passageways is an original song cycle with live music, and artwork projections, all created by the performer. Music, humor and art, interwoven with autobiographical narrative, as the creativity of the artist becomes an unexpected passageway through profound crisis. On passageways, there's no way in, no way out, only through. So why not laugh, dance and paint our way towards the light? Musical Direction and Arrangements by Bob Goldstone, and Direction by Shellen Lubin.