ACCIDENT, SUICIDE OR MURDER

- PAGE 2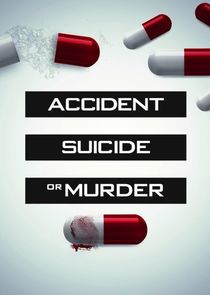 When respected pastor A.B. Schirmer's wife dies in a tragic car accident, the small Pennsylvania community mourns. But when a congregant commits suicide in the pastor's office, red flags are raised exposing a lurid affair. The pastor's inappropriate behavior and suspicious past sparks another investigation into the death of his first wife. Driven by friends and family members of the victims, a determined detective begins a crusade for justice.
BWW CD Reviews: GHOST BROTHERS OF DARKLAND COUNTY is Intensely Evocative
by David Clarke - July 18, 2013
I have to admit, at first I thought I was being lied to when I was told that Stephen King and John Mellencamp collaborated on a musical. I mean, I love the musical CARRIE, but I've never thought of Stephen King writing as fodder for musicals. Needless to say, my curiosity was piqued. I simply couldn... (
more...
)
BWW Review: The Rep's Moody and Engaging Production of DOUBLE INDEMNITY
by Chris Gibson - March 17, 2013
The Repertory Theatre of St. Louis closes their season with a bang, literally, presenting a dramatically atmospheric production of novelist James M. Cain's classic work, DOUBLE INDEMNITY (lovingly adapted by David Pichette and R. Hamilton Wright). It's a script that overflows with double entendres, ... (
more...
)
Lincoln Center Film Society Kicks Off 2013 RENDEZ-VOUS WITH FRENCH CINEMA
by Movies News Desk - February 28, 2013
The 18th edition of RENDEZ-VOUS WITH FRENCH CINEMA, the Film Society of Lincoln Center and Unifrance Films' celebrated annual showcase of the best in contemporary French film, hits screens at The Film Society, the IFC Center and BAMcinematek, today, February 28 - March 10.... (
more...
)