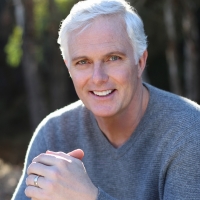 VIDEO: Patrick Cassidy Visits Backstage LIVE with Richard Ridge- Watch Now!
by Backstage With Richard Ridge - March 06, 2021

Tune in this Wednesday, March 3 (12pm ET) as he chats with Patrick Cassidy, who is getting the gang back together next week for a reunion of the original company of Assassins.
---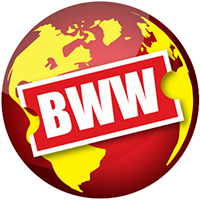 Goddard Riverside Presents Week Two of Women History Artist Month Festival
March 05, 2021

Every March during Women's History Month, Goddard Riverside's Community Arts Program hosts an exciting month-long arts festival celebrating female artists and perspectives. All events are also written...
---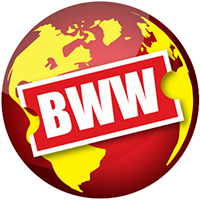 Arts Across America Returns With Infinity Song And Emily Johnson
March 05, 2021

The Kennedy Center's free digital series, Arts Across America, continues this spring with a focus on Cultural Leadership and public healing, exploring topics including racial sensitivity, economic equ...
---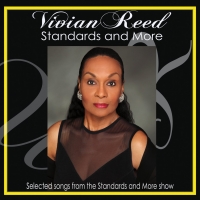 BWW CD Review: Vivian Reed STANDARDS AND MORE Is More Than Standard
by Stephen Mosher - March 05, 2021

The Tony Award nominee's most recent recording may be an album of standards but it's gonna rock your world.
---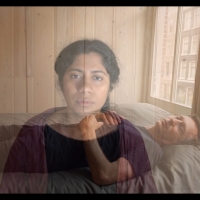 Peter Sellars' Multi-Disciplinary Performance Film THIS BODY IS SO IMPERMANENT Gets World Premiere
March 05, 2021

At a moment when grief persists and hope seems more possible, the UCLA Film & Television Archive, the Boethius Initiative at UCLA, and Fisher Center at Bard will present the World Premiere of this bod...
---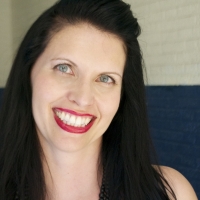 Westport Country Playhouse Presents STORY HOUR WITH JENNY Virtual Series
March 05, 2021

Westport Country Playhouse will launch "Story Hour with Jenny," a live, virtual series to engage children, grades K-3, in an interactive reading of social justice picture books, beginning Sunday, Marc...
---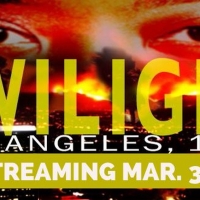 BWW Review: Andresia Moseley Gives Phenomenal Multi-Character Performance in TWILIGHT: LOS ANGELES 1992 at Jobsite Theater
by Deborah Bostock-Kelley - March 05, 2021

Twilight, Los Angeles, 1992 is an unflinching look at race relations from the voices of the people that were there, whether in the heart of it or bystanders portrayed by one woman: Andresia Moseley.
---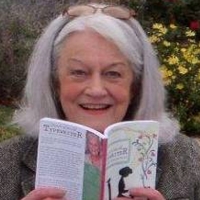 Hoosier Author Susie Duncan Sexton's Works Published In Dearborn Public Library's 'Tree Anthology' Book
March 05, 2021

Sexton's work was published in the organization's prior three 'Big Read' collections Call of the Wild Dearborn: Animal Tales (also providing the photographic cover art), Dreaming Dreams No Mortal Ever...
---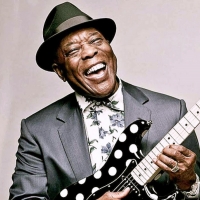 Chandler Center For Arts Presents Buddy Guy Live On Main Stage
March 05, 2021

Nearly one year to the day of having to cancel his appearance due to the pandemic shutdown last March, the Chandler Center for the Arts announces that GRAMMY-winning Rock & Roll Hall of Fame inductee ...
---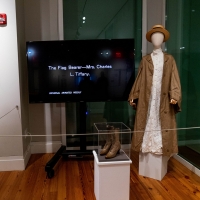 Celebrate Women's History Month From Suffrage To Science With The Staten Island Museum
March 05, 2021

The Staten Island Museum marks Women's History Month with its current exhibition Women of the Nation Arise! On view now through June 20, 2021.
---
John Larroquette Joins ATC's Presentation Of Lauren Gunderson's THE HEATH
March 05, 2021

The Heath will be presented in an audio format with imagery at 5 p.m. April 14 through 5 p.m. April 18 (Arizona Time) and can be viewed at www.arizonatheatre.org and on YouTube, Facebook and Vimeo. ...
---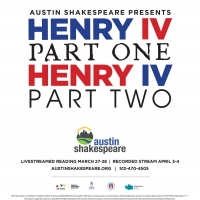 Austin Shakespeare Presents A Staged Reading Of HENRY IV Parts 1 & 2
March 05, 2021

Newly crowned Henry IV struggles to keep his throne against a huge rebellion. His son, Prince Hal, begins the play as a wild boy, but transforms over the course of the story into a magnificent, heroic...
---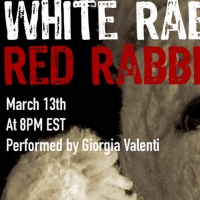 Et Alia Theater & Aurora Nova Present WHITE RABBIT RED RABBIT
March 05, 2021

Et Alia Theater, in association with Aurora Nova, presents: White Rabbit Red Rabbit by Nassim Soleimanpour, produced by Luísa Galatti and Ana Moioli, performed by Giorgia Valenti. Will you participate...
---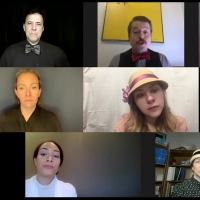 East Lynne Theater Celebrates Women's History Month With Reading of SOMETHING TO VOTE FOR
March 05, 2021

East Lynne Theater Company will present a reading of 'Something to Vote For' by Charlotte Perkins Gilman for free, due to support from ​The New Jersey Council for the Humanities through its 'NJ Women ...
---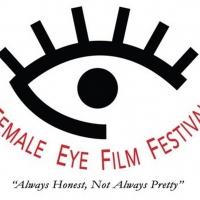 Female Eye Film Festival Celebrates 19 Years
March 05, 2021

The Female Eye Film Festival (FeFF) founded by Canadian filmmaker Leslie Ann Coles, celebrates its 19th year March 8–28, 2021.
---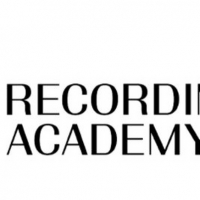 Recording Academy Partners With Berklee College Of Music & Arizona State University
March 05, 2021

The study's primary goals are to further establish a baseline analysis on women's representation working in the American music industry, learn more about the available talent pool of women in music, a...
---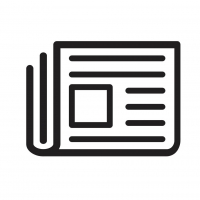 Composer Nolan Williams Jr. Partners with EatOkra for Apple Guide for New Musical GRACE
March 05, 2021

Acclaimed composer and producer Nolan Williams Jr. has partnered with EatOkra to curate an Apple Guide to Black-owned restaurants that embody the spirit and soul of his upcoming musical, "Grace."
---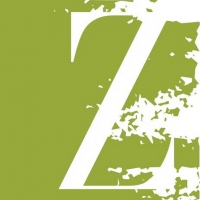 Zimmerli Members Invited for Virtual Visit with Joan Snyder in Her Studio
March 05, 2021

The Zimmerli Art Museum at Rutgers has announced the acquisition of Still, a 2011 large-scale abstract painting by Joan Snyder, who joins Zimmerli interim director Donna Gustafson on Zoom for an exclu...
---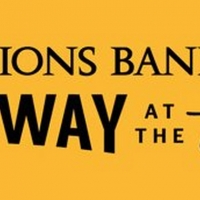 Broadway at the Eccles Announces New Dates for the Upcoming Broadway Season - HADESTOWN, MEAN GIRLS & More!
March 05, 2021

The Broadway at the Eccles 2021/2022 season has been announced. For this season, they have been able to reschedule five of the six season package shows originally announced. They have also revealed th...
---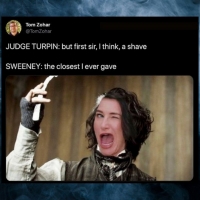 24 Theater Tweets This Week That Are Just Perfect
March 05, 2021

We're rounding up 24 tweets from the week of 3/1/2021 to 3/5/2021 from Broadway stars and theater fans!
---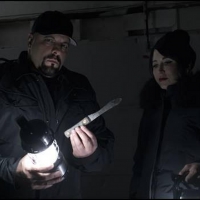 ED GEIN: THE REAL PSYCHO Debuts Friday, April 9
March 05, 2021

Sixty years after Gein's arrest, documentary film producer and paranormal investigator Steve Shippy and world-renowned psychic medium Cindy Kaza travel to Gein's hometown in Plainfield, Wisconsin.
---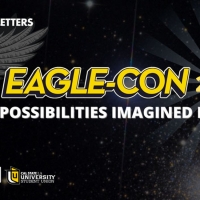 Eagle-Con 2021 To Honor George Takei, Wynn Thomas And Nnedi Okorafor
March 05, 2021

Actor, activist and Eisner winner George Takei will headline the honors at this year's Eagle-Con, a virtual sci-fi and fantasy conference hosted by Cal State LA and the Art Directors Guild. 'Possibili...
---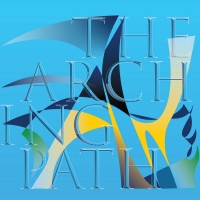 Composer Christopher Cerrone Announces New Album On In A Circle Records
March 05, 2021

A follow-up to Cerrone's 2019 GRAMMY-nominated The Pieces that Fall to Earth, The Arching Path is a piano-driven, electro-acoustic album of chamber music featuring pianist Timo Andres, percussionist I...
---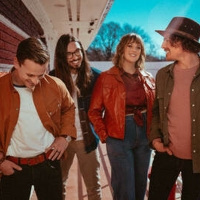 Blue Water Highway Shares New Song 'Council Grove'
March 05, 2021

Paper Airplanes has received early acclaim from outlets such as American Songwriter, Wide Open Country, Parade, American Blues Scene, and Sounds Like Nashville.
---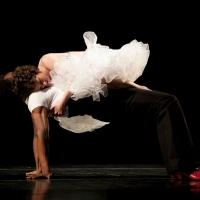 Ballet Hispánico Presents NUBE BLANCO Watch Party
March 05, 2021

Ballet Hispánico kicked off 2021 with a glimpse into the company's past. The 50th Anniversary Celebration continues with a series of entertaining archival repertory pieces, inviting audiences to look ...
---
Current Shows on HISTORY