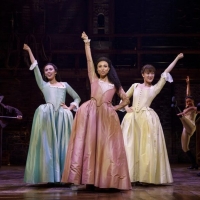 Review: HAMILTON at Saenger Theatre
by Jenny Bravo - June 24, 2022

What did our critic think? Hamilton is worth the hype and the Anglica Cast brings the energy of this show to life. If you see one show this year, let it be Hamilton.
---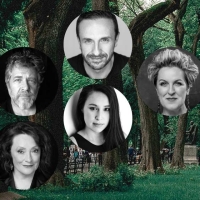 Review: MOMENTS IN THE WOODS: SONGS AND STORIES OF SONDHEIM – ADELAIDE CABARET FESTIVAL 2022 at Her Majesty's Theatre
by Barry Lenny - June 24, 2022

That standing ovation was very well-deserved.
---
Mint Theater's American Premiere of CHAINS Opens Tomorrow
by Chloe Rabinowitz - June 22, 2022

Now, more than two years after it was first announced, the cast of Chains will celebrate Opening Night on Thursday June 23rd, at Theatre Row. Performances will now continue through July 23rd.
---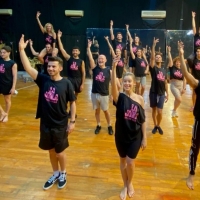 LA JAULA DE LAS LOCAS se prepara para su gira nacional
by Juan-Jose Gonzalez - June 22, 2022

El tour del musical de Jerry Herman protagonizado por Àngel Llàcer e Ivan Labanda comenzará en Málaga el próximo 14 de julio.
---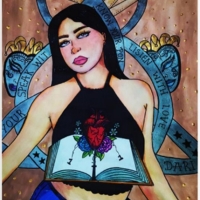 Presentan Estudiantes De La Escuela De Iniciación Artística No.1 Más De 50 Piezas En La Muestra Mythos-grafía
by A.A. Cristi - June 21, 2022

La Subdirección General de Educación e Investigación Artísticas (Sgeia) del Instituto Nacional de Bellas Artes y Literatura (Inbal) presentará Mythos-grafía, muestra del trabajo realizado por las y lo...
---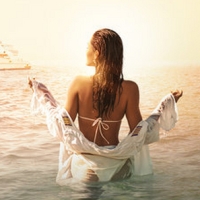 VIDEO: Watch the BELOW DECK MEDITERRANEAN Season Seven Trailer
by Michael Major - June 21, 2022

Returning this season are Captain Sandy Yawn and season six's fan favorite Mzi "Zee" Dempers (Deckhand). New crew members include Chief Stew Natasha Webb, Chef Dave White, Bosun Raygan Tyler, Stews Na...
---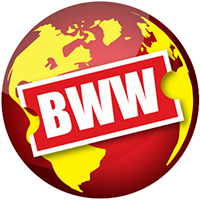 South Dakota Symphony Thanks Community For Historic Season
by A.A. Cristi - June 16, 2022

Today the South Dakota Symphony Orchestra thanked the community for helping it achieve historic results for the 2021-22 season.  In the Centennial Season - which marked 100 consecutive years of perfor...
---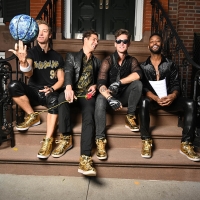 BOY BAND BRUNCH to Present Special Pride Edition at Chelsea Table + Stage
by Chloe Rabinowitz - June 16, 2022

CHELSEA TABLE + STAGE  has announced a special Pride Edition of The Boy Band Project's "Boy Band Brunch" on Sunday, June 26 at 2:00 PM. A portion of ticket sales will benefit The LGBT Network, a non-p...
---

The Lyric Hyperion Theatre Presents THE STREAMING-VERSE OF MADNESS: AN UNAUTHORIZED MUSICAL PARODY
by A.A. Cristi - June 15, 2022

The Lyric Hyperion Theatre presents the WORLD PREMIERE of The Streaming-verse of Madness: An Unauthorized Musical Parody opening on July 7, 2022 at the newly renovated Lyric Hyperion Theatre in Los An...
---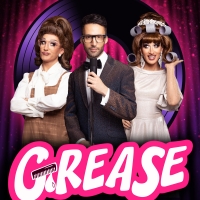 RUPAUL'S DRAG RACE Star Jackie Cox Joins Musical Theatre West's Summer Production of GREASE
by Chloe Rabinowitz - June 15, 2022

Don't be a "beauty school dropout" this summer! Musical Theatre West has announced that the iconic role of Teen Angel for its summer production of Grease will be played by RuPaul's Drag Race Season 12...
---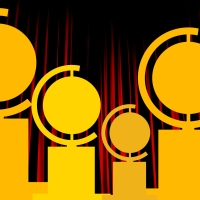 Recap the 2022 Tony Awards Acceptance Speeches
by Team BWW - June 12, 2022

Miss a speech from the 75th Annual Tony Awards? As winners take the stage this evening, stay tuned to BroadwayWorld as we bring you full text of all of the acceptance speeches; from the emotional to ...
---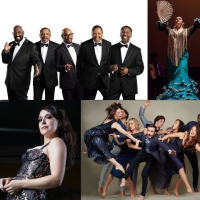 Mandy Gonzales, Javier Munoz, Alan Cumming and More Announced for Scottsdale Center 2022–23 Season
by A.A. Cristi - June 09, 2022

Scottsdale Center for the Performing Arts presents a fresh lineup for its 2022–23 season, filled with concerts and performances for a wide range of tastes, from eclectic to traditional, featuring ever...
---
​​​​​​Berkshire Theatre Group Announces Casting For Late Summer 2022 Season
by A.A. Cristi - June 09, 2022

​​​​​​Berkshire Theatre Group has announced casting for shows in BTG's Late Summer 2022 Season. The full season will feature B.R.O.K.E.N code B.I.R.D switching, a world premiere play and an award reci...
---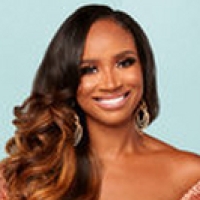 VIDEO: Watch Bravo's MARRIED TO MEDICINE Season Nine Trailer
by Michael Major - June 09, 2022

Returning this season are Dr. Jacqueline Walters, Dr. Simone Whitmore, Dr. Heavenly Kimes, Dr. Contessa Metcalfe, Quad Webb, Toya Bush Harris, and Anila Sajja. Miss Quad Webb returns this season as pa...
---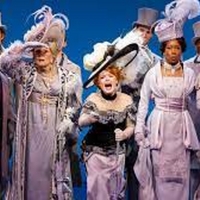 BWW Review: Lincoln Center Theatre's MY FAIR LADY at Key Bank State Theatre
by Roy Berko - June 09, 2022

What did our critic think of My Fair Lady at Connor Palace? What do Rogers and Hammerstein, Irving Berlin, Frank Loesser and Cole Porter all have in common? Yes, they are all composers of American mus...
---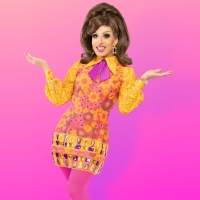 Jackie Cox Joins Cast Of 10 YEARS OF PRIDE! at Feinstein's/54 Below
by Stephen Mosher - June 09, 2022

RuPaul's Drag Race contestant Jackie Cox will join a lineup of talent that includes Conrad Ricamora and more, as 54 Below celebrates 10 YEARS OF PRIDE!
---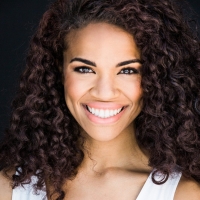 BWW Interview: Britney Coleman of AVENUE QUEER at Ted Mann Concert Hall
by Jared Fessler - June 08, 2022

Returning to Ted Mann Concert Hall for the first time since 2019, acclaimed stage actress, Britney Coleman, currently performing in the revival of Sondheim's Company starring Patti LuPone, takes a bre...
---
BWW Review: World Premiere TRADING PLACES is 'Looking Good, Feeling Good' at Alliance Theatre
by Caroline Powell - June 08, 2022

Alliance Theatre's season is coming to an end with TRADING PLACES, a world premiere musical. With book by Thomas Lennon, and music and lyrics by Alan Zachary and Michael Weiner, TRADING PLACES is a de...
---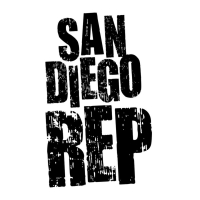 San Diego Repertory Theatre to Suspend Productions
by Chloe Rabinowitz - June 08, 2022

San Diego REP is canceling the remaining scheduled productions in 2022 and has had to lay off all staff as of June 19. Multiple factors contributed to this course of action, including financial issues...
---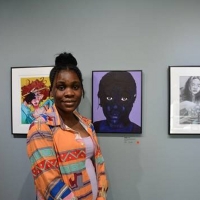 Annual Young Artist Exhibition Showcases Renewed Creativity Post-Pandemic Lockdown
by Stephi Wild - June 07, 2022

The INSPIRED MINDS: Young Artist Exhibition is a visual arts program designed to nurture and enrich the next generation by celebrating young artists in the region. This annual program provides a compr...
---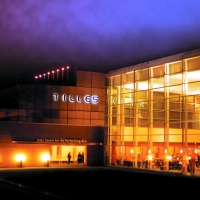 Long Island University Appoints Tom Dunn New Executive Director of Tilles Center for the Performing Arts
by A.A. Cristi - June 06, 2022

Long Island University announced that Tom Dunn will serve as the new executive director of the Tilles Center for the Performing Arts. Mr. Dunn has had an illustrious career in arts management highligh...
---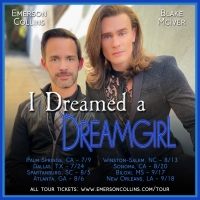 I DREAMED A DREAMGIRL Starring Emerson Collins and Blake Mciver to Hit the Road This Summer
by A.A. Cristi - June 06, 2022

The stars of four seasons of BRAVO's hit social series 'The People's Couch,' EMERSON COLLINS and BLAKE McIVER EWING are performing together for the first time and launching a national tour of their ne...
---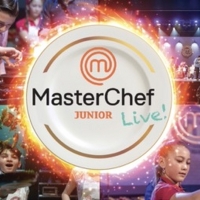 MASTERCHEF JUNIOR LIVE! Announces 2022 Nationwide Tour Featuring All-New Cast From Season 8
by Chloe Rabinowitz - June 06, 2022

TCG Entertainment in association with Endemol Shine North America, producer of the hit culinary competition series MasterChef Junior, have announced the 2022 MASTERCHEF JUNIOR LIVE! Tour.
---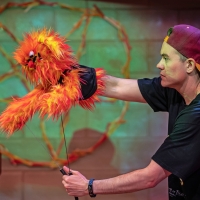 BWW Review: HAND TO GOD at Copley Theatre
by Tina St. Angelo Wetzel - June 05, 2022

A puppet show not for children.
---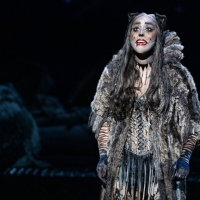 Photos: North American Tour of CATS Comes to Portland's Keller Auditorium
by Marissa Tomeo - June 04, 2022

One of the biggest hits in theatrical history, CATS will come to Portland's Keller Auditorium from Tuesday, June 21 through Sunday, June 26 as part of a new North American tour.
---
Current Shows on BRAVO
Latest BRAVO Tweets
6/29 @ 2:00 PM

BravoTV - How does one say in 4 languages that @chanelayan's intro to #RHODubai was ICONIC 🤩 https://t.co/NI8bOoC9LU
Retweet | Reply | Original Link   
6/29 @ 12:00 PM

BravoTV - There's no such thing as "casual" when it comes to #RHOBH https://t.co/6OTo1Ph09t
Retweet | Reply | Original Link   
6/29 @ 11:00 AM

BravoTV - It's not goodbye. It's see you on @PeacockTV! Stream #BelowDeckSailing now! https://t.co/mH5waavjqA
Retweet | Reply | Original Link   
6/28 @ 4:00 PM

BravoTV - Needless to say, this was the first and last time @MelissaGorga brought sprinkle cookies 🍪 #RHONJ https://t.co/khNdHQ8MA7
Retweet | Reply | Original Link   
6/28 @ 2:00 PM

BravoTV - From the start, @IamSheree always knew how to deliver SHADE 😎 #RHOA https://t.co/czffgLmVzH
Retweet | Reply | Original Link   
6/28 @ 1:00 PM

BravoTV - Pride doesn't end in June, so celebrate all year long! Shop our Pride collection here https://t.co/mk9r1mUxPt https://t.co/jdtgLRNEbu
Retweet | Reply | Original Link   
6/28 @ 11:41 AM

BravoTV - Really, really PROUD from then to now! #PrideNBCU https://t.co/CaX6QESlzU
Retweet | Reply | Original Link   
6/28 @ 11:00 AM

BravoTV - Currently: searching internet to get our own bedazzled Marysol cup #RHOM
Retweet | Reply | Original Link   
6/28 @ 10:00 AM

BravoTV - Fans asked and 'Wives answered! The #RHOM ladies are spilling all the backstage tea! Don't miss Bravo's back to bac… https://t.co/VyqySG5l0M
Retweet | Reply | Original Link   
6/27 @ 12:30 PM

BravoTV - Why are Gary and Daisy shacking up for the #BelowDeckSailing reunion?! Find out tonight at 8/7c! https://t.co/ZiFHyNAkCT
Retweet | Reply | Original Link   
6/27 @ 12:00 PM

BravoTV - Pride is more than just a month, it's a movement. #PrideNBCU https://t.co/jP02fSnyki
Retweet | Reply | Original Link   
6/27 @ 10:00 AM

BravoTV - OMG did @Andy just give us the ultimate 🎁?! Think so! Check out his list of fave Housewives moments (and stream the… https://t.co/L2UHJlsaba
Retweet | Reply | Original Link   
6/27 @ 8:00 AM

BravoTV - The theme of this party? Drama! Catch up on all the OMG moments from the Season 8 premiere of #SouthernCharm on… https://t.co/jMAkPjG7DY
Retweet | Reply | Original Link   
6/23 @ 6:15 PM

BravoTV - Looks like this season of #SouthernCharm may not be as easy as the birds and the bees and the 123s 👀 Don't mind us… https://t.co/FLfSSpOzhx
Retweet | Reply | Original Link   
6/23 @ 6:04 PM

BravoTV - "Nobody's gonna know… they're gonna know… how would they know?" #SouthernCharm https://t.co/Su6Vy65Si9
Retweet | Reply | Original Link   
6/23 @ 6:00 PM

BravoTV - Me and my bestie at happy hour 🥂 #SouthernCharm https://t.co/Lu6qkpM9ZF
Retweet | Reply | Original Link   
6/23 @ 5:55 PM

BravoTV - When my friends cancel plans to watch #SouthernCharm instead https://t.co/PMvIVx0KTA
Retweet | Reply | Original Link