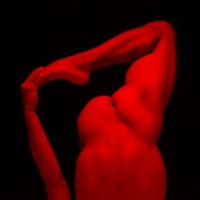 La Compañía Nohbords Lleva A Escena Dorje, Investigación Coreográfica Sobre El Movimiento
October 22, 2020

La compañía Nohbords construyó la pieza Dorje a partir de su investigación sobre diferentes conceptos y patrones de movimiento en un laboratorio del cuerpo. La composición escénica, encabezada por el ...
---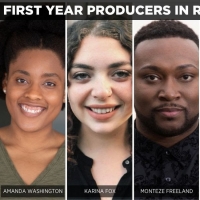 National New Play Network Announces Collaboration Grant Recipients and Producers in Residence
October 21, 2020

National New Play Network has announced awardees for two of its anchor programs: Producers in Residence and the Collaboration Fund.
---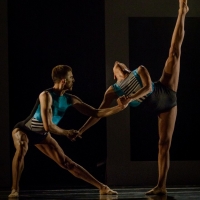 Convexus Ballet Contemporáneo Presenta The Architectural Body Y Locomotion
October 20, 2020

Los trazos y las imágenes de sobresalientes artistas visuales fueron los detonadores en el trabajo del bailarín y coreógrafo Francisco Rojas, quien creó dos obras que, en sus propias palabras, contrib...
---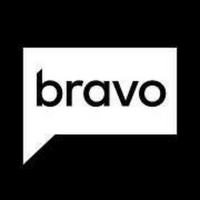 Bravo Greenlights Culinary Competition Show TOP CHEF AMATEURS
October 20, 2020

Bravo expands the James Beard and Emmy Award-Winning franchise with the greenlight of 'Top Chef Amateurs.'
---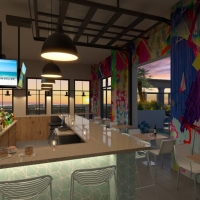 HOTEL EFFIE SANDESTIN Announces 2/2021 Opening and New Culinary Concepts
October 20, 2020

Sandestin Golf and Beach Resort plans to start 2021 in style with the opening of the new luxury hotel, Hotel Effie Sandestin. Facing setbacks due to COVID-19 that delayed the 2020 opening, Hotel Effie...
---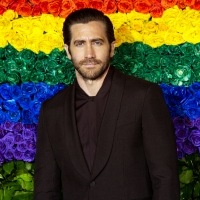 HBO Orders Limited Series THE SON, Starring Jake Gyllenhaal
October 20, 2020

The limited series will star and be executive produced by Nine Stories' Jake Gyllenhaal.
---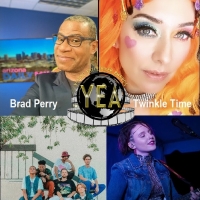 Young Entertainer Awards To Stream Live, October 25
October 19, 2020

Like so many other awards presentations, the Young Entertainer Awards (YEA) in Hollywood are going virtual this year.
---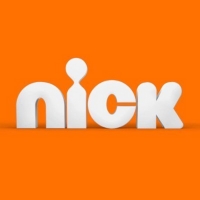 Nickelodeon's New Preschool Series SANTIAGO OF THE SEAS Breaks Ratings Record
October 15, 2020

Nickelodeon is ending National Hispanic Heritage Month on a high note, as the debut of its newest animated series Santiago of the Seas garnered the biggest L+3 lift the network has ever had for a pres...
---
LGBT+ History Comedy FOUNDING DADDIES Premieres
October 15, 2020

Following in the footsteps of Sandra Bernhard, John Leguizamo, Sarah Silverman and Margaret Cho, gay comic/monologuist Sam Morrison follows up his internationally acclaimed debut show Hello, Daddy wit...
---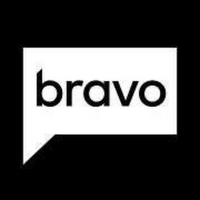 Bravo Media Presents RACE IN AMERICA: OUR VOTE COUNTS
October 14, 2020

Bravo counts down to the election of a lifetime with a pivotal conversation, 'Race in America: Our Vote Counts,' airing Sunday, November 1, at 10 PM ET/PT.
---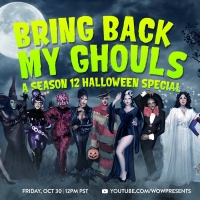 World of Wonder Announces RUPAUL'S DRAG RACE Halloween Special
October 14, 2020

Stay inside this Halloween and join the Queens of VH1's RuPaul's Drag Race season 12 as they sashay their way into your home for a very special Halloween eleganza!
---
Broadway Dreams Foundation Announces Virtual Gala Honoring Tituss Burgess
October 14, 2020

Broadway Dreams Foundation has announced that this year's annual Broadway Dreams Foundation Gala will be a virtual broadcast held at 7:00pm EST on December 5, 2020. This year's honorees include Five-T...
---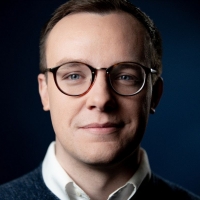 Arts Education Advocate Joni Binder & SFGMC Present Author Chasten Buttigieg In Conversation With Tony Bravo
October 13, 2020

Arts education advocate Joni Binder and San Francisco Gay Men's Chorus (SFGMC) will present author and educator Chasten Buttigieg in conversation with San Francisco Chronicle Arts & Culture reporter T...
---
EPIX's Stand-Up Series UNPROTECTED SETS Returns Oct. 16
October 13, 2020

Unprotected Sets returns for a second season, with an all new class of killer comedians.
---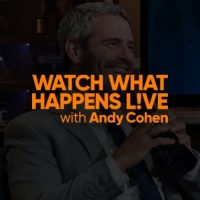 BELOW DECK MEDITERRANEAN Reunites on WATCH WHAT HAPPENS LIVE
October 13, 2020

Bravo's 'Watch What Happens Live with Andy Cohen' 'Below Deck Mediterranean' virtual two-part reunion premieres Monday, October 19 and Monday, October 26 at 9pm ET/PT.
---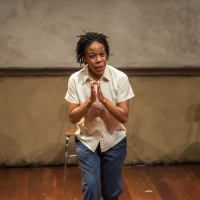 Detroit Public Theatre and Chautauqua Theater Company Bring Solo Theatre Productions to Public TV This Fall
October 12, 2020

A groundbreaking collaboration created between two Great Lakes regional theatres, Detroit Public Theatre (DPT) and Chautauqua Theater Company (CTC) and PBS stations, Detroit Public TV (DPTV) and WNED ...
---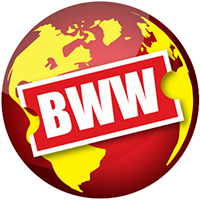 SL,UT HOUSEWIVES Podcast Debuts Today October 8, 2020, On Storic Media Podcast Network
October 08, 2020

Storic Media Podcast Network, a division of United Stations Media Networks, debuts a new comedy fancast, SL,UT Housewives, featuring hosts and comedians Xazmin Garza and Camille Theobald. SL,UT Housew...
---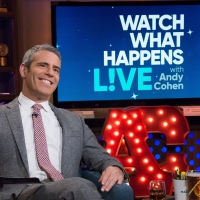 WATCH WHAT HAPPENS LIVE WITH ANDY COHEN Returns Oct. 11
October 06, 2020

After successfully running the show from home and overcoming COVID-19, host and executive producer Andy Cohen will return in-studio to the clubhouse for all new 'Watch What Happens Live with Andy Cohe...
---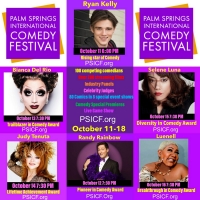 Palm Springs International Comedy Festival Launches Virtually
October 06, 2020

Palm Springs International Comedy Festival launches on October 11 with over 200 streaming films, over 180 comedians, over 75 celebrities.
---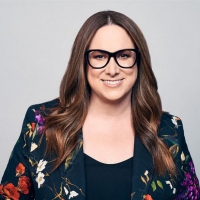 Susan Rovner Named Chairman of Entertainment Content at NBCUNIVERSAL TV & Streaming
October 05, 2020

Venerable industry executive Susan Rovner begins today in her new role as Chairman, Entertainment Content, NBCUniversal Television and Streaming.
---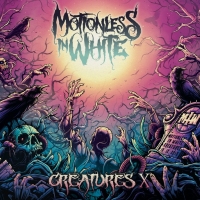 Motionless in White Will Reissue Their Debut Album
October 05, 2020

Craft Recordings celebrates the 10th anniversary of Motionless in White's acclaimed debut album, Creatures.
---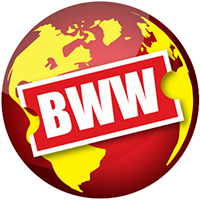 TheatreZone Announces 2020-21 Showstopper Series, Concert Series
October 02, 2020

TheatreZone, a nonprofit, 501(c)3 professional theatre performing in-residence at the G&L Theatre on the Community School of Naples campus, today announced its 2020-21 Showstopper Series as part of it...
---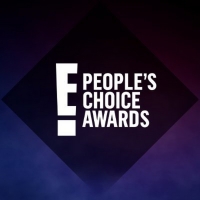 Nominees Announced for the 2020 E! PEOPLE'S CHOICE AWARDS
October 01, 2020

In each of the 44 categories, fans worldwide can choose from eight nominees representing movies, television, music and pop culture.
---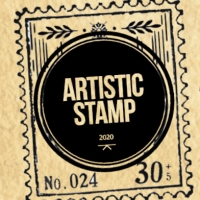 BWW Interview: West Hyler of ARTISTIC STAMP, Where the Audience Becomes a Character
by Neil Shurley - September 24, 2020

As the audience writes back, their responses help steer the story and determine the choices the character makes
---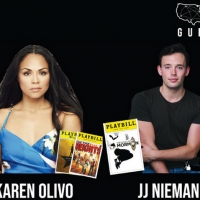 Karen Olivo, Jennifer DiNoia, JJ Niemann & DeAundre Woods Headline Musical Theatre MEGA DAY
September 24, 2020

Karen Olivo, Jennifer DiNoia, JJ Niemann, DeAundre Woods Headline Musical Theatre MEGA DAY -- A Nationwide Virtual Camp for Musical Theatre Students
---