THE SPECTACULAR NOW

Release Date:

8/2/2013

About With sly humor and an intensity of feeling, THE SPECTACULAR NOW (directed by James Ponsoldt) creates a vivid, three-dimensional portrait of youth confronting the funny, thrilling and perilous business of modern love and adulthood. This is the tale of Sutter Keely (Miles Teller), a high school senior and effortless charmer, and of how he unexpectedly falls in love with "the good girl" Aimee Finecky (Shailene Woodley). What starts as an unlikely romance becomes a sharp-eyed, straight-up snapshot of the heady confusion and haunting passion of youth - one that doesn't look for tidy truths. The film was written by Scott Neustadter and Michael Weber (500) DAYS OF SUMMER and also features wonderful supporting turns from Brie Larson, Kyle Chandler, Jennifer Jason Leigh, and Mary Elizabeth Winstead. (c) a24 Films


click to enlarge
Latest Articles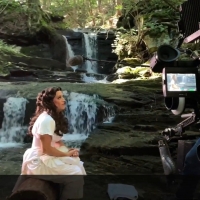 VIDEO: Behind the Scenes Peek Unveiled for THE DESTRUCTION OF JANE
by BWW News Desk - May 04, 2021
A short behind the scenes featurette was recently released for the new seven-part miniseries THE DESTRUCTION OF JANE, which premiered last Thursday, inspired by the infamous film TARZAN THE APE MAN starring Bo Derek and Miles O'Keeffe....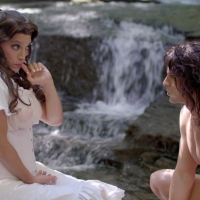 Hilarious New Miniseries THE DESTRUCTION OF JANE Premieres Tomorrow
by TV News Desk - April 28, 2021
Set in the current COVID-19 pandemic, this outrageous comedy follows Jane to the African Jungle where she meets and falls in love with the spectacular specimen we all know as the legendary Tarzan....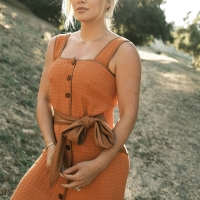 Hulu Announces Original Series HOW I MET YOUR FATHER
by TV News Desk - April 21, 2021
The sequel will use a multi- and single-camera approach similar to its predecessor. "How I Met Your Mother" creators Carter Bays and Craig Thomas will executive produce alongside Aptaker and Berger. 20th Television, which produced the original, will again serve as the studio....
Sharon Klein Named Executive Vice President of Casting, Walt Disney Television
by TV News Desk - April 13, 2021
Klein most recently served as EVP, Casting, Disney Television Studios and FX Entertainment, and oversaw casting on such recent successes as "Genius: Aretha," "Big Sky," "Rebel," "Little Fires Everywhere" and "Mrs. America."...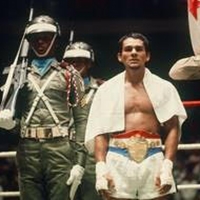 Showtime Sports Documentary Films Presents THE KINGS
by TV News Desk - April 12, 2021
THE KINGS spotlights boxing's evolution from the end of Muhammad Ali's era to the era of the Four Kings, set against the seismic political and socio-economic shifts taking place in the United States....
Sheridan Smith, Adam Lambert, and More Confirmed For STARSTRUCK on ITV
by BWW News Desk - April 09, 2021
ITV has announced a new talent television series, Starstruck! The panel will feature award winning singer and actress Sheridan Smith, Queen frontman Adam Lambert, comedian Jason Manford and the UK's leading soulstress and musical theatre star Beverley Knight. Olly Murs has been confirmed as the host...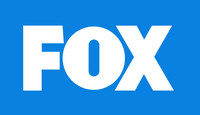 Scoop: Coming Up on a New Episode of FAMILY GUY on FOX - Sunday, April 11, 2021
by TV Scoop - April 05, 2021
Find out what's happening on Coming Up on a New Episode of FAMILY GUY and if it's a new episode, airing on FOX on Sunday, April 11, 2021!...
130 Musicals That You Can Stream Now!
by Sarah Jae Leiber - April 04, 2021
Looking for a way to pass the time while at home? BroadwayWorld has made a list of musicals and shows that you can watch from the comfort of your couch! Whether it's Netflix, Hulu, Disney+ or BroadwayHD, we have got you covered with all the must-watch titles! ...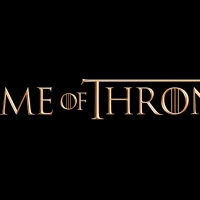 George R.R. Martin is Developing a GAME OF THRONES Play Set for Broadway, the West End and Australia
by BWW News Desk - March 30, 2021
Game of Thrones author George R.R. Martin is currently working on developing Game of Thrones as a stage play for Broadway, the West End and Australia. Martin is writing the play alongside Duncan MacMillan, and it is set to be directed by Dominic Cooke. The first show is expected to launch in 2023....
INDIANA JONES 4-MOVIE COLLECTION Arrives on 4K Ultra HD on June 8
by TV News Desk - March 16, 2021
The cinematic classic that started it all—Raiders of the Lost Ark—celebrates its 40th anniversary this year, having first introduced audiences to the man with the hat on June 12, 1981. ...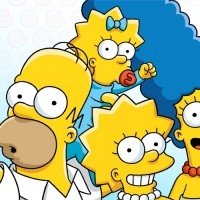 FOX Renews THE SIMPSONS For Two More Seasons
by TV News Desk - March 03, 2021
On the next all-new episode, "Yokel Hero" airing this Sunday, March 7 (8:00-8:30 PM ET/PT), Cletus becomes a singing sensation, while Homer becomes a new man. Then Cletus turns on his fans, ruining everything. Albert Brooks makes a guest-voice appearance. ...
Sight & Sound Announces Live Broadcast of JESUS for Easter
by TV News Desk - February 16, 2021
"For more than 40 years audiences from all over the world have been coming to Sight & Sound to experience the Bible coming to life on stage," said Sight & Sound Chief Story Officer Josh Enck. "Now, we get to go to them." ...
HAMILTON, MA RAINEY'S BLACK BOTTOM, Debbie Allen, Viola Davis and More Nominated for 52nd NAACP Image Awards
by BWW News Desk - February 02, 2021
The full-list of nominees for the 52nd NAACP Image Awards were announced today in a special virtual event on NAACP Image Awards' Instagram channel hosted by Tony-award winning actress and singer Anika Noni-Rose, actress and singer Chloe Bailey, actress Erika Alexander, actor, dancer, and choreograph...