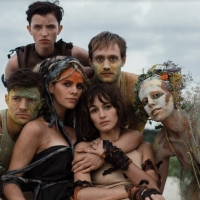 Singer-Songwriter and Moviemaker Mogli Releases Film and Album
by Marissa Tomeo - May 12, 2022

Multi-talented singer, songwriter, filmmaker, sustainability advocate, and one-woman tour de force Mogli has released Ravage – her gorgeous, ethereal indie-pop album and epic companion film that share...
---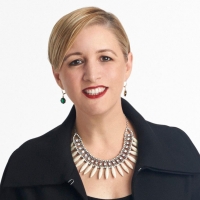 Katherine Nelson Named Vice President, Corporate Communications at Disney
by Michael Major - May 12, 2022

Nelson will be responsible for overall communications strategy in support of the organization's business and executive team as they significantly ramp up the volume of programming that they create, pr...
---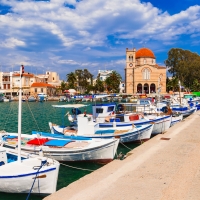 The HISTORY Channel Launches HISTORY Travel Program
by Michael Major - May 12, 2022

With a robust domestic and international slate, HISTORY Travel's first trip kicks off in colorful jazz epicenter New Orleans in November 2022, followed by Pearl Harbor, Hawaii in December.  Additional...
---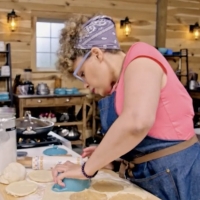 PBS Announces Contestants for THE GREAT AMERICAN RECIPE
by Marissa Tomeo - May 11, 2022

PBS today announced the ten talented home cooks who will be showcasing their culinary expertise in THE GREAT AMERICAN RECIPE, a new eight-part uplifting competition series that celebrates the multicul...
---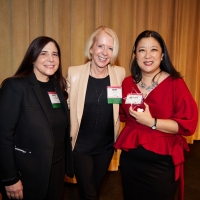 The Broadway League Announces the 2022 League Awards
by Chloe Rabinowitz - May 11, 2022

The Broadway League has revealed the honorees of the League Awards, which were announced today during the League's 2022 Spring Road Conference, celebrating industry professionals whose outstanding a...
---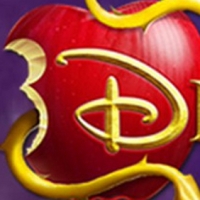 Disney+ to Expand DESCENDANTS Franchise With THE POCKETWATCH
by Michael Major - May 10, 2022

The expansive new story introduces 'Red,' the whip-smart and rebellious teenage daughter of the Queen of Hearts ('Alice in Wonderland') and 'Chloe,' the perfectionist and athletic daughter of Cinderel...
---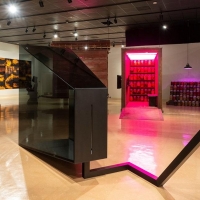 'A Movement In Every Direction' Now On View At Mississippi Museum Of Art
by Stephi Wild - May 10, 2022

On April 9, the Mississippi Museum of Art (MMA) opened A Movement in Every Direction: Legacies of the Great Migration, which explores the profound impact of the Great Migration on the social and cultu...
---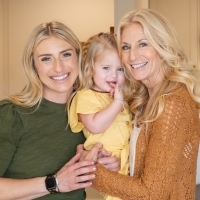 HGTV Launches First-Ever TikTok Original Series
by Michael Major - May 06, 2022

GTV will debut its first-ever TikTok original series starring Help! I Wrecked My House host, Jasmine Roth. The Mother's Day-inspired series will kick off with new episodes dropping daily through Sunda...
---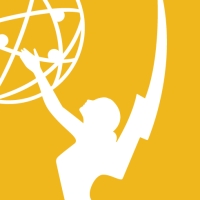 2022 Daytime Emmy Nominations Announced
by Michael Major - May 05, 2022

Beyond Salem, The Bold and the Beautiful, Days of Our Lives, General Hospital, the Young and the Restless, Family Feud, Jeopardy!, Let's Make a Deal, the Price is Right, Wheel of Fortune, Red Table Ta...
---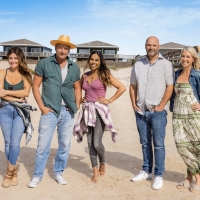 HGTV Announces New Season of BATTLE ON THE BEACH
by Michael Major - May 05, 2022

With six fresh episodes shot in sunny Surfside Beach, Texas, will spotlight three skilled teams of up-and-coming home renovators who, coached by celebrated mentors and design experts Taniya Nayak (Bui...
---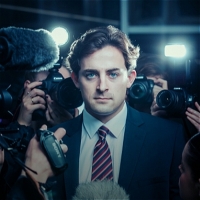 Sir Keir Starmer, Jeremy Corbyn, and Nadine Dorries Will Appear at the Edinburgh Fringe Festival
by Stephi Wild - May 03, 2022

Following the incredible 23 shows announced as part of the Pleasance Futures season, the third and largest official on-sale brings a host of incredible acts to the Pleasance this summer.  With returni...
---
Ken Levine Up Next In Mark Riccadonna's Stage For Comedy
by Stephi Wild - April 28, 2022

Stand up mainstay Mark Riccadonna's STAGE FOR COMEDY, currently a monthly Tuesday night event at The Black Box PAC, is a development series for writers designed to launch new (and under produced) piec...
---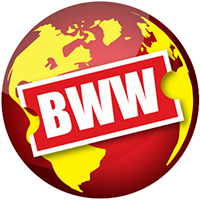 Ukrainian Freedom Orchestra Formed Will Tour Europe and the U.S. This Summer
by Stephi Wild - April 26, 2022

In another gesture of solidarity with the victims of the war in Ukraine, the Metropolitan Opera and the Polish National Opera will gather leading Ukrainian musicians into the Ukrainian Freedom Orchest...
---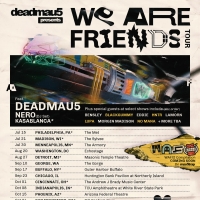 deadmau5 Announces 'We Are Friends' National U.S. Tour
by Michael Major - April 25, 2022

We Are Friends (WAF) has been a music compilation series with the clear idea of giving airtime to fresh, newly discovered talent from deadmau5' mau5trap label. Headlined by deadmau5, NERO (DJ set) wil...
---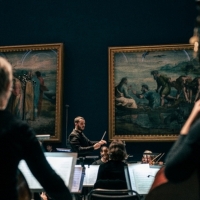 Oliver Zeffman Directs A New Series Of Concerts At Major London Museums
by Stephi Wild - April 19, 2022

Known for his pioneering spirit, conductor Oliver Zeffman directs a new series of concerts at major London museums, including the V&A, British Library, Science Museum and Cutty Sark. This is the first...
---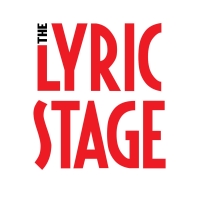 Lyric Stage Announces 2022/2023 Season
by Chloe Rabinowitz - April 15, 2022

The Lyric Stage Company of Boston has created a season of plays that will inspire audiences to share in one-of-a-kind experiences that only live theater can create.  It's a season to gather together a...
---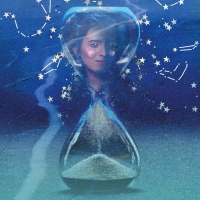 Jermyn Street Theatre Announces Cast For ORLANDO
by Stephi Wild - April 14, 2022

The full cast for Sarah Ruhl's adaptation of Virginia Woolf's time and gender shifting masterpiece Orlando has been announced today.
---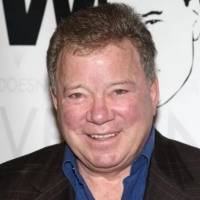 William Shatner to Join The National Symphony Orchestra for DECLASSIFIED: BEN FOLDS PRESENTS
by Chloe Rabinowitz - April 07, 2022

The National Symphony Orchestra, led by conductor Steven Reineke, and Artistic Advisor Ben Folds welcome legendary actor, musician, activist, and recent space traveler William Shatner as the featured ...
---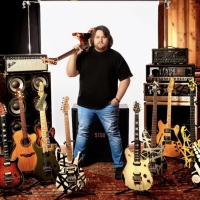 Mammoth WVH Cancels Remaining Tour Dates Due to Covid Infections
by Marissa Tomeo - April 05, 2022

Mammoth WVH is announcing that they will have to cancel their remaining 6 shows of the Young Guns Tour starting with tonight's performance in Raleigh, NC at The Ritz due to members of the touring pers...
---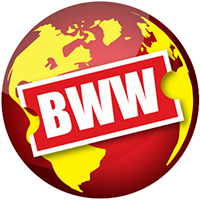 Goethe-Institut Boston Announces Studio 170 Artists-In-Residence Cohort and Events
by Stephi Wild - April 05, 2022

Goethe-Institut Boston announces spring and summer events by its 2022 Studio 170 Artists-In-Residence. An initiative to feature New England-area artists, Studio 170 provides artists and audiences an o...
---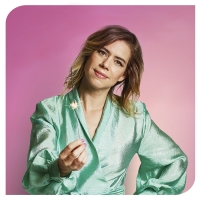 Lou Sanders Tours New Show To Swindon This Weekend
by Stephi Wild - April 05, 2022

Critically-acclaimed stand-up and co-host of Broadcast Digital Award winning Unforgiveable, Lou Sanders announces her biggest tour yet with 45 dates nationwide performing the brand-new show One Word: ...
---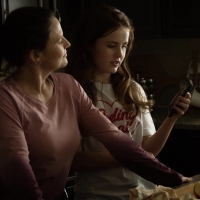 2022 GI Film Festival Announces Film Lineup
by Marissa Tomeo - April 02, 2022

Organizers of the GI Film Festival San Diego are thrilled to announce a diverse film lineup for its annual event happening May 17-21, 2022 at the Museum of Photographic Arts (MOPA) in Balboa Park. The...
---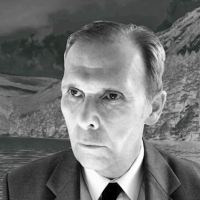 Irish Electronic Duo TELEFIS Debuts 'Archbishop Beardmouth At The ChemOlympics'
by Marissa Tomeo - April 01, 2022

Following the release of the 'Falun Gong Dancer EP' with legendary post-punk bass maestro Jah Wobble (Public Image Limited, Invaders Of The Heart), electronic duo Telefís are gearing up for their debu...
---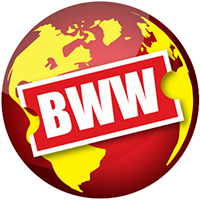 Teatro SEA Announces Its Spring 2022 SEAson, Both In The Theater And Online
by A.A. Cristi - March 30, 2022

Teatro SEA, the Latino theatre for young audiences, has announced its Spring 2022 SEAson, featuring extended performances of its new puppet theater production 'César Chávez and the Migrants (The César...
---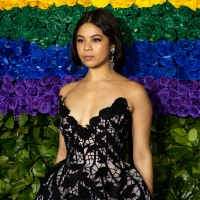 Eva Noblezada, Reeve Carney & More This April at The Green Room 42
by Chloe Rabinowitz - March 30, 2022

The Green Room 42 has announced their April line-up for in-person performances. Located inside YOTEL Times Square (570 Tenth Avenue, Fourth Floor), The Green Room 42 is Broadway's newest and most spac...
---
Current Shows on TRAVEL-CHANNEL
Latest TRAVEL-CHANNEL Tweets
5/16 @ 6:03 AM

travelchannel - What's up with the next episode of #PortalsToHell? @KatrinaWeidman and @JackOsbourne go to the heart of the bubblin… https://t.co/3gj3e5Ww8p
Retweet | Reply | Original Link   
5/15 @ 6:00 PM

travelchannel - Back to the forest we go. 🌲 #ExpeditionBigfoot starts NOW! @AuthorRonny @mireyamayor @BryceOJohnson @AcordRussell
Retweet | Reply | Original Link   
5/15 @ 5:45 PM

travelchannel - Hit the lights. 💡 It's almost time for a new #ExpeditionBigfoot! @mireyamayor @AuthorRonny @BryceOJohnson… https://t.co/jxSNsHiEXM
Retweet | Reply | Original Link   
5/15 @ 1:00 PM

travelchannel - Lost in the woods without a working GPS? This is starting to feel like a real-life horror movie. 😱 Watch a new… https://t.co/j6GGkCcMTH
Retweet | Reply | Original Link   
5/15 @ 9:00 AM

travelchannel - We see *lots* of binge-watching in your future. 🔮 Reply with which show you'll be tuning into next! 👻 #paranormaltv… https://t.co/3T1tAlVY4x
Retweet | Reply | Original Link   
5/15 @ 6:00 AM

travelchannel - #PortalsToHell "Missouri State Penitentiary" is now streaming on @discoveryplus @ChipCoffey @JackOsbourne… https://t.co/5o2uOIfTfL
Retweet | Reply | Original Link   
5/15 @ 4:00 AM

travelchannel - Sorry, our Sundays are booked. 😉 #ExpeditionBigfoot is all new tonight on Travel Channel (10|9c) and streaming now… https://t.co/2fF6T1sAvT
Retweet | Reply | Original Link   
5/14 @ 6:59 PM

travelchannel - Is the Dungeon area in the Missouri State Penitentiary a portal to Hell? #PortalsToHell https://t.co/Hgh8mHGePI
Retweet | Reply | Original Link   
5/14 @ 6:57 PM

travelchannel - "A lot of people just come up here and they think it's a spook house or something like this and I always tell peopl… https://t.co/ns8fmCU5m3
Retweet | Reply | Original Link   
5/14 @ 6:50 PM

travelchannel - Both with paranormal and the visual the Missouri State Penitentiary has so much to offer, right? #PortalsToHell https://t.co/jzjmC7BFVl
Retweet | Reply | Original Link   
5/14 @ 6:31 PM

travelchannel - The look on @JackOsbourne's face when @KatrinaWeidman says she wants to document the demons! 😂 #PortalsToHell https://t.co/2NsGI6thrx
Retweet | Reply | Original Link   
5/14 @ 6:29 PM

travelchannel - Impeccable timing on the bat's behalf! #PortalsToHell https://t.co/cABjkflpXa
Retweet | Reply | Original Link   
5/14 @ 6:20 PM

travelchannel - "Where am I!" Hahaha, gotta love @ChipCoffey 🥰 #PortalsToHell https://t.co/uxvDJTWIOy
Retweet | Reply | Original Link   
5/14 @ 6:13 PM

travelchannel - Crazy story! Impossible to keep its horrific details out of the mind's eye. 🪥👁🩸 #PortalsToHell https://t.co/KNDsbTARiY
Retweet | Reply | Original Link   
5/14 @ 6:05 PM

travelchannel - That they have former corrections officers with a long history with this place conducting the tour is pretty damn amazing. #PortalsToHell
Retweet | Reply | Original Link   
5/14 @ 6:01 PM

travelchannel - Another immensely not-welcoming location. #PortalsToHell https://t.co/VeY3x5tmTy
Retweet | Reply | Original Link   
5/14 @ 6:00 PM

travelchannel - Look who it is! Yippee! @ChipCoffey! 🙌 (and oh my he looks concerned) #PortalsToHell https://t.co/NqdW6nHgsL
Retweet | Reply | Original Link