GOOGLE GLASS OPERA COVERAGE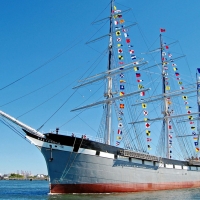 South Street Seaport Museum Announces OPERA IN DEPTH: EXPLORING WHAT LIES BENEATH
by Chloe Rabinowitz - August 04, 2021
South Street Seaport Museum has announced Opera In Depth: Exploring What Lies Beneath, a virtual discussion on Tuesday, August 17, 2021 at 7:30pm, in advance of On Site Opera's upcoming production of What Lies Beneath specifically designed for the 1885 tall ship Wavertree. ...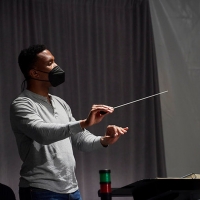 BWW Feature: Virtual Opera Streaming 21-28 at Home Computer Screens
by Maria Nockin - April 23, 2021
On Wednesday, April 21, We begin this week's tour with one of the Los Angeles Opera website's most popular "Living Room Recitals." Soprano, Latonia Moore sings with pianist Roberto Berrocal. After the recital, we leave for NYC. On arrival, we go to Shut Up and Eat, a most generous Toms River restaur...
On Site Opera to Receive $15,000 Grant from the National Endowment for the Arts
by Julie Musbach - March 11, 2019
National Endowment for the Arts Acting Chairman Mary Anne Carter has approved more than $27 million in grants as part of the Arts Endowment's first major funding announcement for fiscal year 2019. Included in this announcement is an Art Works grant of a $15,000 grant to On Site Opera to support the ...