THE MOONLESS NIGHTS EP Out on Digital Release August 7
by BWW News Desk - August 04, 2020
The Moonless Nights is a duet dreamscape-of-a musical collaboration between Adam Arcuragi and Jesse Epstein, recorded at the Moon Recording Company studio in Silver Lake, Los Angeles early 2020, before the quar. ...
Gloria Estefan Releases New Single 'Cuando Hay Amor'
by TV News Desk - August 04, 2020
Global superstar and pop music icon Gloria Estefan has released "Cuando Hay Amor," the first single off her long-awaited new studio album, Brazil305, released worldwide on August 13th, 2020 on Sony Music. ...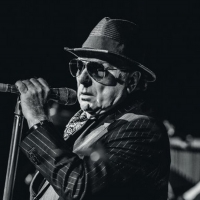 Van Morrison Announced as Final Kew the Music 2021 Headliner
by TV News Desk - August 03, 2020
The Royal Botanical Gardens, Kew announce Van Morrison as the final headliner for Kew the Music 2021....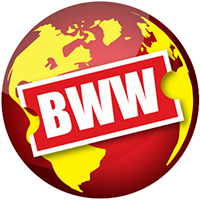 South Africa Showcase and UK Americana Acts Highlight Bandsintown LIVE Daily Performances For The Week Of August 3-7
by BWW News Desk - July 31, 2020
Monday, August 3rd is a big day of programming on Bandsintown LIVE OUTSKIRTS Americana and Country channel on Twitch with headliners The Secret Sisters and The War and Treaty joined by 2019 UK Album of the Year winner, Ben Glover and Hannah Miller, who's cutting edge folk-pop music has appeared in T...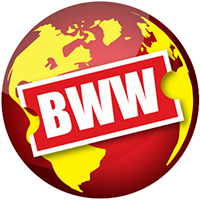 Anya Turner & Robert Grusecki Release Three New #songsofcomfort
by BWW News Desk - July 24, 2020
Anya Turner & Robert Grusecki release three new #SongsOfComfort from 'The Music Room.' ...
Inaugural 'rePRO Film Festival' Announces Film & Conversation Lineup For 2020 Virtual Festival
by TV News Desk - July 22, 2020
rePRO by mama.film, a new five day virtual film festival dedicated to exploring women's reproductive healthcare, awareness, advocacy and bodily integrity in America, has announced its lineup for the inaugural festival which will take place online from August 12-16, 2020....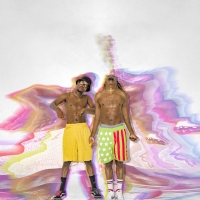 eleven7four Share 'Stupid Crazy' Visual
by TV News Desk - July 22, 2020
New Zealand-via-Zimbabwe brothers eleven7four have moved their debut album, What's The 1174? (Side 1) originally scheduled for June 19 due to Covid-19 and an upcoming local tour....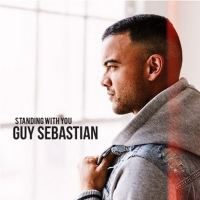 Guy Sebastian Releases 'Standing With You'
by TV News Desk - July 22, 2020
After dominating the 2019 ARIA Awards - collecting two trophies for his career-defining, 3x Platinum single 'Choir' and also hosting the ceremony - Guy Sebastian returns with a transcendent new single, 'Standing With You' - available now through Sony Music Entertainment Australia....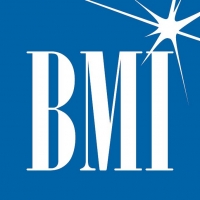 BMI Announces Its Support Of Multiple Organizations Dedicated To The Fight For Racial Justice
by TV News Desk - July 21, 2020
BMI (Broadcast Music, Inc.) has announced the organizations that will receive support from its increased pledge of $275,000 to foundations dedicated to advancing social equality and racial justice....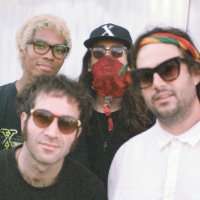 Culture Abuse Unveil Never-Before-Released Version of 'Bee Kind to the Bugs'
by TV News Desk - July 21, 2020
Culture Abuse's new collections album, Good Shit, Bad Shit, Who Gives a Shit?!, encompasses the demo process of writing their records (2016's Peach and 2018's Bay Dream), live recordings from their many years on the road, and their history of collaborating musically with friends....
Nelson Kempf Shares Title Track From Debut Album, FAMILY DOLLAR
by TV News Desk - July 14, 2020
'Family Dollar,' the title track from Nelson Kempf's debut album is about something we've likely all faced at one time or another: money troubles. ...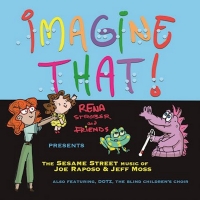 Rena Strober to Release New Album IMAGINE THAT! THE SESAME STREET MUSIC OF JOE RAPOSO & JEFF MOSS
by TV News Desk - July 13, 2020
Award-winning Broadway, film, and television actor and advocate for the blind, Rena Strober, is thrilled to announce the August 28 release of her new family album, Imagine That! The Sesame Street Music of Joe Raposo & Jeff Moss....