| | |
| --- | --- |
| BIO: Hypnotic, elusive New York City experimental rock band Psychic Ills were formed in 2003 by Tom Gluibizzi (guitar/keyboards) and Tres Warren (vocals). The band issued two limited-run vinyl recordings (Mental Violence I in 2004 and Mental Violence II in 2005), both of which were reissued together as Early Violence with two additional songs through Social Registry. Following Mental Violence I, the duo was joined by Elizabeth Hart (bass) and Brian Tamborello (drums). Psychic Ills, who have opened for the equally psychedelic Warlocks, released their first proper full-length, Dins, in February 2006. | |
Latest Articles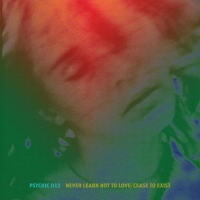 Psychic Ills Release 'Never Learn Not To Love / Cease To Exist'
by TV News Desk - March 31, 2020
Earlier this month, the music world mourned the loss of Psychic Ills founder, frontman, and songwriter Tres Warren. At the time of his death, Warren was overflowing with creativity, actively writing new songs, and excited about the next phase of the band.... (
more...
)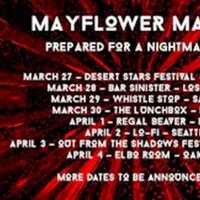 Mayflower Madame Releases New Single 'Swallow'
by TV News Desk - March 11, 2020
Psychedelic post-punk outfit Mayflower Madame present their darkly sinister single 'Swallow', the second taste of their new album 'Prepared for a Nightmare', a dark and distinctive blend of post-punk, shoegaze and psychedelia. French label Only Lovers Records will be releasing this long-play in coll... (
more...
)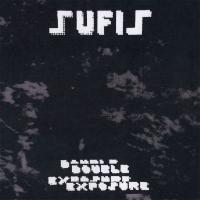 Sufis Announce New Album DOUBLE EXPOSURE
by TV News Desk - December 18, 2019
Brooklyn based duo Sufis have announced that they will be releasing a new album in 2020 on Burger Records. The album Double Exposure is Sufis third release with Burger and will be available as a limited run cassette tape and streaming on all major platforms January 24th. The album announcement is ac... (
more...
)

Red Mass Announces KILRUSH DRIVE LP, Unveils Tour Dates and Single
by BWW News Desk - February 15, 2019
Red Mass has announced that they are set to release 'Kilrush Drive' via No Coast Records and Label Etiquette on March 22nd. The group has shows planned in support of the release, including a release show in Montreal and another in New York, as part of their New York residency where they will play Go... (
more...
)

The Psychedelic Film and Music Festival Announces Inaugural Award Winners
by BWW News Desk - October 09, 2018
The Psychedelic Film and Music Festival has announced the award winners for its inaugural event which featured a lineup of science fiction, horror, fantasy and virtual reality films, music and stage performances and panel discussions that explored the altered states of consciousness and truth behind... (
more...
)