BBC National Orchestra of Wales Presents Relaxed Performances in Cardiff and at the BBC Proms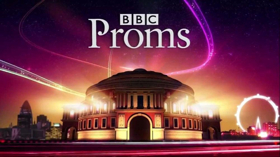 Building on its extensive work with Special Educational Needs Schools, BBC National Orchestra of Wales (BBC NOW) presents two relaxed performances in Cardiff and London. Led by conductor Grant Llewellyn and musician Andy Pidcock the Orchestra performs a Relaxed Concert at St David's Hall, Cardiff on 2 July and the first ever Relaxed Prom on 29 July at the Royal Albert Hall, London in collaboration with the BBC Proms and the Royal Albert Hall Education & Outreach team. Grant Llewellyn commented, "BBC NOW has over many years developed a pioneering approach to presenting music for all audiences, particularly those with special needs. These individuals have a unique connection with music and present a wonderfully responsive and interactive audience for symphony orchestras. I am so thrilled to have been part of this important and rich initiative within the BBC, and to be taking our message to the Proms in the Royal Albert Hall."
Andy Pidcock said, "Having worked as a musician in the community for many years, it has been such a privilege to have been part of the story that is the BBC National Orchestra of Wales; helping to bring music making and the amazing sound of a symphony orchestra into the lives of those who have previously not had access. Taking the great musical skills of the players mixed with my fun educational music material, it becomes a very powerful combination!" The performances have been created to be suitable for children and adults with autism, sensory and communication impairments and learning disabilities as well as individuals who are Deaf, hard of hearing, blind and partially sighted. The aim is to provide an inviting, friendly environment with a relaxed attitude to movement and noise, where audience members can move about, dance, sing or just listen. Picture communication systems will be projected on large screens as well as audio description and British Sign Language interpretation. At times, with 80 musicians on stage, the auditorium will be quite loud so 'chill out' spaces outside the auditorium will available. The concert will feature popular classics and music from TV and film, for all the family to enjoy.
Suzanne Hay, Head of Learning and Partnerships for BBC NOW said, "We are thrilled about our first Relaxed Concerts in Cardiff and London and are passionate about finding new ways of presenting concerts and making music inclusive. Over many years our musicians have developed a fantastic rapport with Andy Pidcock and Grant Llewellyn, devising an extensive programme of workshops and concerts for special schools across Wales. This unique concert format is an exciting next step. We hope that through creating a relaxed approach to the concert environment, we can offer an accessible introduction to the orchestra in an atmosphere that is fun-filled and welcoming."
These performances are a continuation of BBC NOW's dynamic learning work, which is dedicated to developing innovative, exciting and distinctive experiences for people of all ages, backgrounds and abilities. The Orchestra's work offers unique opportunities to develop musical skills and explore the world of classical music. Across the past six years, BBC NOW has presented a series of ground-breaking projects. Highlights include:
BBC NOW developed a DVD resource in 2011, designed to aid the teaching of the National Curriculum to pupils with special educational needs, in schools across Wales.
The Orchestra presented six concerts in 2012/13 , targeting Deaf, deafened and hard of hearing adults and children. The project used British Sign Language interpretation, speech-to-text relay and vibrating sound boxes to increase accessibility. There were also opportunities for audience members to sit alongside the players and touch the musical instruments to literally feel the music.
The Orchestra and Chorus played a central role in the 2014 launch of one of the most ambitious music learning projects ever, BBC Music's Ten Pieces. Encouraging children to get creative with classical music, it culminated in two BBC Proms at the
Royal Albert Hall
and BBC NOW appeared in a Ten Pieces film which was received by around 8,000 schools. Since the project launched, it has reached over four million children across the UK, with BBC NOW touring the music of BBC Ten Pieces to schools and special schools across Wales. In October 2015, BBC NOW took its learning work overseas for the first time as part of an ambitious three-week tour of South America. This included a ground-breaking community residency to celebrate the 150th anniversary of Y Wladfa, the Welsh settlement in Patagonia, culminating with two gala concerts in a specially converted wool warehouse. As part of a tour to North Wales last November, BBC NOW performed a concert to 55 schools and special schools from the local area.
The Orchestra
also delivered a bespoke workshop on Anglesey, to a club for families with an individual who has a disability.
Related Articles View More Classical Music

Stories
More Hot Stories For You