TANTOR MEDIA BOOKS COVERAGE
Back to Main...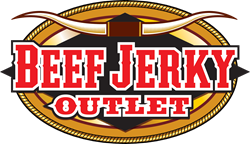 Beef Jerky Outlet Celebrates the Grand Opening of their 100th Store
by BWW News Desk - July 13, 2017
... (
more...
)
Richardson Launches New Sales Training Program: 'Team Selling, Building Selling Teams that Win Big in High-stakes Meetings
by BWW News Desk - June 15, 2017
... (
more...
)
The 40-Year-Old Vegan: 75 Recipes to Make You Leaner, Cleaner & Greener in the Second Half of Life
by BWW News Desk - May 30, 2017
... (
more...
)
Essex Books Presents Shelf Awareness: Life After Loss
by BWW News Desk - May 12, 2017
The year following my father's death, I bought book after book in search of the one that would tell me what to do.... (
more...
)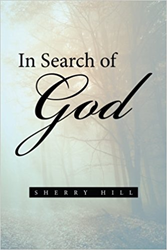 Sherry Hill Goes 'In Search of God'
by BWW News Desk - May 10, 2017
... (
more...
)
'A Fine How Do You Do' is Released
by BWW News Desk - April 10, 2017
As an homage to her infatuation with British high society, author Patty Dickson has published her new novel, 'A Fine How Do You Do.' The novel centers on its lighthearted tone, along with its wide and eccentric range of characters.... (
more...
)
George Proferes Pens 'A Case for Murder'
by BWW News Desk - April 05, 2017
George Proferes, a retiree from the criminal justice field, previous counselor, avid baseball fan, golfer, devoted writer and published writer, has completed his new book 'A Case for Murder': a gripping and potent murder mystery that intertwines the lives of multiple characters and details each char... (
more...
)
Claudia María Villaseñor Releases 'Tu salud está en tus manos'
by BWW News Desk - March 29, 2017
After finishing her studies in holistic nutrition and visiting Mexico often, Claudia María Villaseñor realized that Mexicans and Latinos in general were facing major health issues and their children have the largest obese population in the world. Villaseñor decided to try to change the fate of these... (
more...
)
G.W. Mullins Releases Hardback Edition of 'Walking With Spirits Volume 2'
by BWW News Desk - March 27, 2017
Included within this book is a large collection of folklore featuring such stories as: The White Faced Bear, When the World was Young, Chipmunk and Bear, Why the Mountain Lion is Long and Lean, The Girl Who Climbed to the Sky, The Trickster's Great fall and his Revenge, Story of the Wildcat Clan, Ru... (
more...
)
BWW Review: RENWOMEN: WHAT MODERN RENAISSANCE WOMEN HAVE TO TEACH US ABOUT LIVING RICH, FULFILLING LIVES by Dale Griffiths Stamos & W. Scott Griffiths
by Maggie Yates - March 15, 2017
Stamos defines the modern RenWoman as a woman with the availability to master many crafts--"an adapt-or-perish breed." With the ability to apply seemingly unrelated skills to new positions, RenWomen can thrive in a variety of situations. Creativity is a RenWoman's strength in what Stamos refers to a... (
more...
)