Now Playing Onstage in Boston - Week of 5/18/2014
View All Show Listings for Boston
Click Here to View BroadwayWorld.com Boston Calendar
DISNEY'S SLEEPING BEAUTY KIDS
ALL NEWTON MUSIC SCHOOL
5/10-5/23/2014
It's princess Aurora's sixteenth birthday, and Flora, Fauna and Merryweather must use their fairy magic to save her from the spell of evil sorceress Maleficent! This classic fairytale told Disney-style has many roles for a large chorus, from King Stefan and Queen Stefanie's Loyal Subjects to Maleficent's slimy goons. Songs from the beloved film, including "Once Upon a Dream," accompany fun new songs like "Maleficent!" and "A Little Magic Now" to bring a fresh telling of the story to a new generation of kids and families.
Click Here for More Information
SILA
Central Square Theater
4/24-5/24/2014
Chantal Bilodeau; dir: Megan Sandberg-Zakian.World Premiere
Click Here for More Information
YOUNG FRANKENSTEIN
COLONIAL CHORUS
5/16-5/25/2014
IT'S ALIVE! From the creators of the record-breaking Broadway sensation THE PRODUCERS comes this monster new musical comedy.With such memorable tunes as "The Transylvania Mania," "He Vas My Boyfriend" and "Puttin' On The Ritz," YOUNG FRANKENSTEIN is scientifically-proven, monstrously good entertainment"¦and the only place you'll witness a singing and dancing laboratory experiment in the largest tuxedo ever made.
Click Here for More Information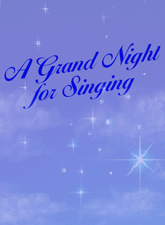 A GRAND NIGHT FOR SINGING
Calliope Productions Inc.
5/15-5/25/2014
Taste and imagination, the two key ingredients for a first-rate revue, abound in this fresh take on the Rodgers & Hammerstein canon conceived by Tony Award winner
Walter Bobbie
. Over three decades after the duo's final collaboration, THE SOUND OF MUSIC, took the Great White Way by storm, it was in fact this new R&H musical that opened the 1994 Broadway season with flair and distinction, garnering wildly enthusiastic notices as well as earning two Tony nominations, including Best Musical. Here at R&H, our founding fathers probably never imagined 'Shall We Dance?' as a comic pas de deux for a towering beauty and her diminutive admirer, nor did they suspect that one day a lovelorn young lad might pose the musical question, 'How do you solve a problem like Maria?' But that's precisely the kind of invention lavished upon this new revue, with innovative musical arrangements including a sultry Andrews Sisters-esque 'I'm Gonna Wash That Man Right Out-a My Hair,' a swingin' 'Honeybun' worthy of the Modernaires, and a jazzy 'Kansas City' which leaves no question about how terrifically up to date the remarkable songs of R&H remain.Music by Rodgers, Richard; Lyrics by
Oscar Hammerstein
II; Music Arrangements by
Fred Wells
; Conceived By
Walter Bobbie
Click Here for More Information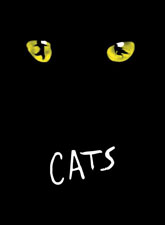 CATS
Pittsfield High School
5/17-5/25/2014
Based on the universally popular poetry of
T.S. Eliot
, CATS tells the story, in song and dance, of the annual gathering of Jellicle cats at which time one special cat is selected to ascend to the Heaviside layer. A true musical theatre phenomenon, CATS opened at London's New London Theatre on May 11, 1981 and ran for a record-setting 21 years. CATS's London success was nearly matched on Broadway where it ran at the Wintergarden Theatre for just over 18 years.Music by
Andrew Lloyd Webber
; Based on Old Possum's Book Of Practical Cats; By T. S. Eliot
Click Here for More Information
NEXT TO NORMAL
MAJESTIC THEATER PROJECT
4/17-6/1/2014
Pulitzer-Prize winning rock musical NEXT TO NORMAL, with book and lyrics by
Brian Yorkey
and music by
Tom Kitt
, explores how one suburban household copes with crisis and mental illness.NEXT TO NORMAL tells the story of a mother, Diane Goodman, who struggles with bipolar disorder and the effect that her illness has on her family. This contemporary musical is an emotional powerhouse that addresses such issues as grieving a loss, ethics in modern psychiatry, and suburban life. With provocative lyrics and a thrilling score, this musical shows how far two parents will go to keep themselves sane and their family's world intact.NEXT TO NORMAL is a deeply moving piece of theatre that provides a wonderful opportunity for performers to explore dramatic material and showcase vocal talents with an energetic pop/rock score. This show is ideal for community theaters, as well as colleges and regional theatre companies.
Click Here for More Information
INTO THE WOODS
LYRIC STAGE COMPANY
5/9-6/8/2014
The Brothers Grimm
hit Broadway with an epic fairytale where worlds collide.
James Lapine
and
Stephen Sondheim
take everyone's favorite storybook characters and brings them together for a timeless yet relevant piece and rare modern classic.The story follows a Baker and his wife who wish to have a child, Cinderella who wishes to attend the King's Festival, and Jack who wishes his cow would give milk. When the Baker and his wife learn that they cannot have a child because of a Witch's curse, the two set off on a journey to break the curse. Everyone's wish is granted, but the consequences of their actions return to haunt them later with disastrous results.One of Sondheim's most popular works, INTO THE WOODS is a musically sophisticated show with the opportunity to feature actors adept at dark comedy. Designers will especially enjoy highlighting the fantastical elements of this magical word.
Click Here for More Information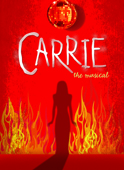 CARRIE THE MUSICAL
SpeakEasy Stage Company
5/9-6/8/2014
Carrie White is a misfit. At school, she's an outcast who's bullied by the popular crowd, and virtually invisible to everyone else. At home, she's at the mercy of her loving but cruelly over-protective mother. But Carrie's just discovered she's got a special power, and if pushed too far, she's not afraid to use itMusic by
Michael Gore
; Lyrics by
Dean Pitchford
; Book by
Lawrence D. Cohen
; Based on the novel by
Stephen King
Click Here for More Information
View All Show Listings for Boston
Click Here to View BroadwayWorld.com Boston Calendar
Related Articles
From This Author BWW