Profile for fashionguru_23
| | |
| --- | --- |
| Member Name: | fashionguru_23 |
| Contact User: | You must be logged in to contact BWW members. |
| Gender: | Male |
Most Recent Message Board Posts:
View Off Topic Posts
Thanksgiving Day Parade 2020 - Broadway Plans
Nov 23 2020, 01:52:29 PM
JSquared2 said: "MayAudraBlessYou2 said: "My thoughts are with the CBS social media team, who are about to be flooded with messagesnow that Chad Kimball will assumedly be performing on the telecast. What timing!"

I wouldn't be surprised if the "Come From Away" performance was "Me and the Sky". It's really the only solo number of the show, and they wouldn't have to have Chad Kimball or any of the men.
Seth Rudetsky's "Stars In The House" Concerts
Nov 23 2020, 08:24:54 AM
The Glinda reunion was a lot of fun...I was most interested in Laura Bell Bundy talking about her time in the show. I don't think she really has spoken about it. She does the best Kristin Chenoweth impression. Nice to hear her.
Megan Mullally to star in Kathleen Marshall's ANYTHING GOES in London
Nov 20 2020, 08:34:29 AM
I assume like others above me that a "reimagining" means that they are going to go in and "fix" the issues that would no longer be "accepted" by today's audience.

This leads me to think about other shows in the same boat (pun not intended). I know that Encores was working on the "retooled" Throughly Modern Millie. I can only assume that if we ever get a major revival of Mame, Ito will be changed. I mean, maybe even just cut the accent.


OnStage Blog Picking Up Dropped NYT #MeToo Broadway Story
Nov 18 2020, 08:34:42 AM
The #MeToo movement is something incredibly important in moving our world forward, however, with the current state of affairs in the world, do you think it will create the "spark" that it would have during the "height" of it all?
Chad Kimball
Nov 17 2020, 10:16:36 AM
chewy5000 said: "Has anyone spoken to Christine Ebersole lately?"

What's this about Little Edie?
Is there any new talk about the future of BEETLEJUICE?
Nov 12 2020, 01:26:56 PM
As if that quote from Alex Brightman was the perfect time to use this: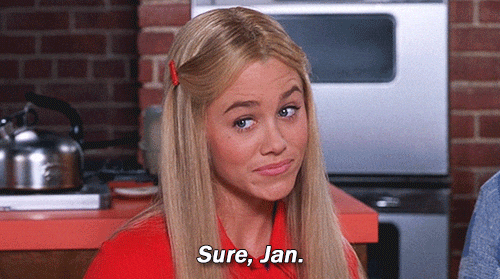 Ticketmaster to require vaccine or negative covid tests to attend concerts Nov 12 2020, 08:19:21 AM


I just don't know how something like this can be enforced. To quote Elle Woods, "Why now? Why this sperm?" I understand the drastic consequences of spreading, etc. but how different is this than saying everyone needs to prove they have a flu shot, or a vaccination for the mumps; chicken pox, etc.




NBC will present THE GRINCH musical this December starring Morrison Nov 10 2020, 01:22:18 PM


Jordan Catalano said: "Theater Fans: We're desperate for new things to watch!
NBC: Here's "The Grinch" with Broadway people! Merry Christmas!
Theater Fans: Ugh he's miscast, the show is awful, how are they getting away with this?!?!"

Jordan, did you think we would react any differently? Ahahaha.

Anyway, I am excited to get some new programming on, and will be tuning in. "So what? Who cares?!"




What will Biden's election do for the theater? Nov 10 2020, 08:24:54 AM


To be honest, I don't think it will do anything directly for theatre. I think it will all be indirect, that the community will reap the benefits of...not that there's anything wrong with that.




Favorite/Most Clever Rhymes Nov 6 2020, 03:54:53 PM


One that springs to mind that was also a surprise to Cole Porter:


"Wherever I go, I know he goes,/ Wherever I go, I know she goes./ No fits, no fights, no feuds and no egos – amigos,/ together!"




I regret not seeing... Oct 25 2020, 06:59:01 PM


I prefer musicals over plays so it explains all of these. However, I will say that I chose the following because the main reason to see these were of the casting, and see these incredible performers live in person.

Deuce (Angela Lansbury and Marian Seldes-2007)

The Best Man (James Earl Jones and Angela Lansbury-2012)

Death of a Salesman (Phillip Seymour Hoffman-2012)

Inherit the Wind (Christopher Plummer and Brian Dennehy-2007)




Shows I'm glad I took a chance on... Oct 25 2020, 06:48:19 PM


Grey Gardens: looking back, I am so happy I saw Christine Ebersole give this incredible performance.

The Play That Goes Wrong: it was part of my subscription plan, and was not excited to see it. But, laughed and throughly enjoyed myself.

The Band's Visit: didn't believe all the hype around it when it opened on Broadway. Was a bit turned off by all the Tony Awards it won. Plot didn't excite me, but again, came as part of my subscription and was blown a



17 Again: The Musical Oct 23 2020, 01:57:19 PM


There are 3 songs from the show from Zachary and Weiner's website

https://zacharyandweiner.com/project/17-again/




Marge Champion Has Passed Away Oct 22 2020, 01:32:51 PM


She lead quite the life...although, when I think of her, the first thing that comes to mind is the story Elaine Stritch told about the production of 'The Women" that co starred: Elaine, Marge Champion, and Gloria Swanson.




re: LANE'S REPLACEMENT IN THE PRODUCERS Oct 21 2020, 09:21:46 AM


I was in London in 2007 and got surprise tickets to the revival of Fiddler on the Roof that Goodman was starting in...I had heard about the Producers incident, and was wondering about his performance...he was out the night I saw the show, and his understudy Max Zimmerman who was incredible.




Broadway Profiles, TV show with Tamsen Fadal Oct 21 2020, 09:16:23 AM


I watch it when I remember. Nothing groundbreaking, or anything exciting but, a fun half hour show that I don't mind watching. The only part I don't like is the Broadway.com news breaks. As you pointed out, being a monthly show, the "news" gets to be stale if you are looking at the news as often as I do, or I'm sure many others on this board.

Also, there is something about Tamsen Fadal that I like. Can't put my finger on it. Maybe its that she seems exci



17 Again: The Musical Oct 21 2020, 08:13:03 AM


Alex Kulak2 said: "Fan123 said: "This show will get its premiere in Japan in 2021:

https://horipro-stage.jp/stage/17again2021/"

I've never understood shows premiering in foreign-language productions. If it's presumably an out-of-town tryout, why would you workshop the show in a language you don't speak?"

To quote a song from "The Wedding Singer"...



Before I die I wanna....... Oct 13 2020, 02:24:19 PM


See Bernadette live.




Studio Recordings vs. Live Recordings Oct 9 2020, 03:53:28 PM


I prefer studio recordings over the live ones. To be honest, the only live albums I really care for are ones that either include all the scenes or dialogue, or there is something unique about the casting...(the Dreamgirls concert checks off both those boxes for me).






Covita Oct 7 2020, 11:34:12 AM


I don't know why, but I hear Beth Fowler.





You must log in to view off-topic posts.