Profile for BroadwayRox3588
| | |
| --- | --- |
| Member Name: | BroadwayRox3588 |
| Contact User: | You must be logged in to contact BWW members. |
| Gender: | Male |
Most Recent Message Board Posts:
View Off Topic Posts
How Long ??
Mar 23 2020, 08:40:55 PM
Jordan Catalano said: "As optimistic as I've been, I'm really thinking it's gonna be Fall before we see anything open up."

To be honest, I kinda agree. I do think that once we've crossed our peak (which is projected to be around late April-early May), and get on a steady decline of new cases, we'll see some of the restrictions start to loosen, and at least we can go back to living life semi-normally. But since Broadway theatres are such


What's The Future of New York? What's on the other side of COVID
Mar 19 2020, 02:41:16 AM
After this is all over, we take all 500 (by that time) of the threads about COVID-19, and use them to write an epic musical that will rival Hamilton. It will open in 2023 at the Winter Garden Theatre, and run there for longer than Cats.
Beetlejuice to the Barrymore?
Feb 27 2020, 11:06:42 PM
Tommymac 2 said: "Wow! So apparently , the winter garden is cursed ! Haha"

Cursed?? LOL The Winter Garden has housed six shows since 1982. And this revival of The Music Man is about to make bank. I would hardly call that cursed.
New Lydia Deetz ( who do you think should replace Sophia Anne Caruso )
Feb 25 2020, 06:32:45 PM
Tommymac 2 said: "Just love Julia Nightingale ! I think she would be fantastic in that role."

Hey! You said "I!" Good job!

(The constant "we" thing was really getting on my nerves)
Bee Movie Musical to Winter Garden?
Dec 20 2019, 01:00:50 PM
I'm not sure what the point of this whole troll was, but I think it's utterly hilarious how many people actually believed it.
In defense of Tootsie
Oct 23 2019, 11:24:33 PM
Mike Barrett said: "My above post may have been a tad harsh, but some of it needed to be said."

Sometimes harsh is necessary, and this is one of those times. You said what was needed.
In defense of Tootsie
Oct 23 2019, 03:50:04 PM
magictodo123 said: "While I did cringe a little during their Tony Awards performance (not so much a fan of the music) telling people what shows they can and can't like is just going way too far. People being afraid to post that they liked it, or saw it, because people will come out of the woodwork to do everything they can to shame that person, and make them feel awful for seeing the show. It has to stop."

We know that a few people hurt your feelings on Twitt


Rialto Chatter: Will MRS. DOUBTFIRE Musical Land on Broadway Next Year?
Oct 11 2019, 11:36:52 AM
So anyway...Mrs. Doubtfire. Broadway. Sondheim Theatre? Spring 2020?

(Just trying to bring it back, so the thread doesn't get locked)
Rialto Chatter: Will MRS. DOUBTFIRE Musical Land on Broadway Next Year?
Oct 11 2019, 11:09:16 AM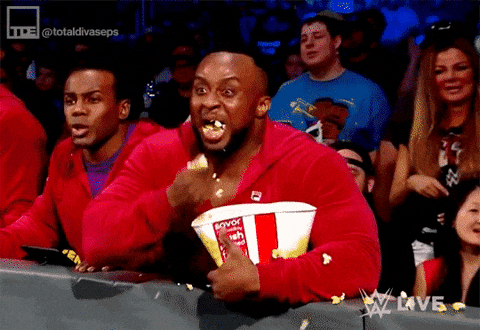 Pretty much me, whenever Magic is involved with a thread at this point




Broadway Grosses: Week Ending 9/1/19 Sep 5 2019, 01:40:05 PM


Sheesh. They should just re-name the grosses threads "The Official 'Let's Argue About Tootsie at the Beginning of Every Week' Thread"




Not Broadway Grosses Sep 1 2019, 02:58:52 PM


HogansHero said: "So I will just warn folks not to believe everything they read."

Would that include your posts/corrections? Just wondering.




Available Theatres Aug 31 2019, 01:04:12 AM


Why do so many people on these boards put so much stock into what Riedel says? He writes for the frigging New York Post, for goodness' sake. Do you people also believe the National Enquirer?




Next for the Sondheim Theatre Aug 26 2019, 12:36:57 AM


So according to this thread, up next at the Sondheim is...everything! xD




A Little Princess - Signature Center Aug 21 2019, 11:46:15 PM


There are a few different musical versions of this story.




Upcoming Waitress casting Aug 21 2019, 11:20:59 PM


disneybroadwayfan22 said: "Has to leave during the bows because of my disability to get a good spot to no prevail."

At least you didn't leave during "Take It From an Old Man" to get to the stage door, like some people did.




How "kiddie" is The Lightning Thief? Aug 14 2019, 04:56:44 PM


EllieRose2 said: "There is a reason it's popular with the Be More Chill crowd. It's for kids and should be at New World Stages, like BMC should have been...."

It's also the same book writer.




DIANA TO TRANSFER Aug 12 2019, 03:48:16 PM


CindersGolightly said: "Every time she's been on a Broadway stage she's given an untouchable performance."

Really? Untouchable? I agree that she's great and all, but I think "untouchable" is a bit of an overstatement.




DIANA TO TRANSFER Aug 12 2019, 12:39:51 PM


Busy day for the Longacre!




Page six LITERALLY did nothing. Aug 11 2019, 12:53:33 AM


djoko84 said: "Whoever started this thread needs to never post on here again."

Well I think that's a little bit harsh. I just think they need to think more before they start clutching their "woke" pearls over every little thing.




Stage Door Conversations Aug 10 2019, 09:39:30 AM


LexiGirl said: "I am so awkward at stage doors! I just did it for Hadestown last week and only about 3othertimes in the past few years.All I've managed to convey is a heartfelt "thank you so much", but then I don't know if they thought I was thanking them for the autograph or their performance, when I really meant both. I definitely need more practice."

Honestly, that's all you need to say. You'd be surprised at how much actors don'



You must log in to view off-topic posts.