Profile for jacobtsf
Member Name:
jacobtsf
Contact User:
You must be logged in to contact BWW members.
Blog Address:
Birthday:
8 - 14
Gender:
Male
Location:
New York City and the Pocono Mountains
Occupation:
Actor, Director and Producer and Student
Profile:
Currently goes to a NYC college.

Lives in the Pocono Mountains of PA.

Most Recent Message Board Posts:
View Off Topic Posts
Belting on Broadway
Jul 6 2017, 10:40:22 AM
And then there is Fiyero's belt in Wicked...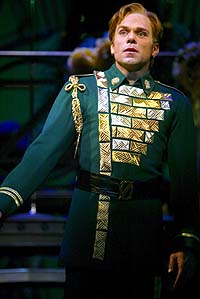 Belting on Broadway
Jul 6 2017, 10:39:17 AM
I am so disappointed that no one has done this yet!

"Who has the best belt on Broadway"

Well, the belts in Hamilton are nice...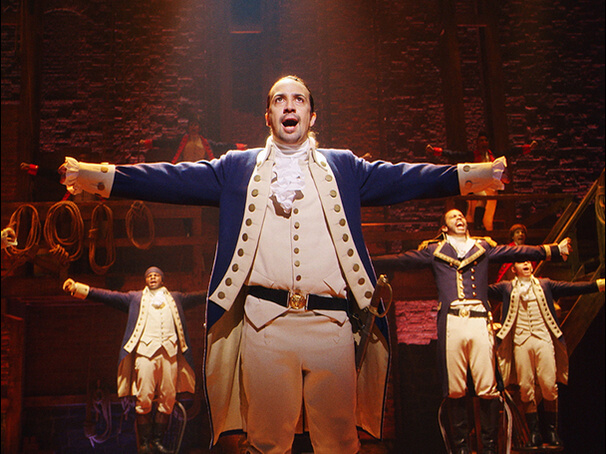 What categories would you like to see added to the TONYS? May 4 2016, 08:45:46 AM


The category that absolutely must be added is actually a separation of categories. It infuriates me that Best Play is actually both Best Script and Best Production. If the parts of the whole are separated for musicals they should be for plays too, and it is an insult to all playwrights that this is still the case.




Thérèse Raquin Previews Oct 1 2015, 09:35:09 PM


Intermission, and I have experienced a first:

Some crazy guy in the audience started yelling at Keira Knightley during the second scene. Once the ushers finally found him and started removing him from the mezzanine he threw a large bouquet of flowers at the stage while yelling (a wonderful throw, landed on the stage).

After a very awkward silence Gabriel Ebert motioned to Knightley, they walked over to the bouquet and kicked it into the wings (which got applause). After trying to



Howard Panter (Ambassador Theatre Group) looking at restoring TWO Broadway Houses Mar 11 2015, 09:32:35 AM
Howard Panter, owner of the London-based Ambassador Theatre Group, which controls the Lyricon 42nd Street, is currently in negotiations to take ownership of the Hudson Theatre in the Hudson Hotel on West 44th Street. The venue, which currently serves as a conference center, will have to undergo renovations.

The paper also reports that Panter has plans to take over the Times Square Theater, the only 42nd Street theater which has not been redone. The theater was scheduled to become the


ON THE TOWN Box Office Yikes! Nov 8 2014, 09:03:01 AM
I took a group of 10th-12th graders to see the show last night and they all loved it, they were talking about it for the entire 2 hour ride back to Pennsylvania. Is the book a touch corny and maybe a little weak sometimes, yes, but the performers, the music, the dance, and that full orchestra more than make it.

The balcony was completely full last night, and from what I could see below that was full too. Hoping the show sticks it out til the Tonys, the word of mouth is starting and any


tick, tick...BOOM! at City Center Jul 1 2014, 09:13:04 AM
It was mentioned in the Playbill.

Tesori said she knew she wanted to do Tick Tick...Boom this season after Miranda expressed interest in the role.


tick, tick...BOOM! at City Center Jul 1 2014, 08:59:42 AM
"Regardless, it's over. He got a job he shouldn't have gotten and other more deserving performers missed a chance at paying work. It's happening all over our community, sadly."

Except you are completely wrong about this. The only reason this show was chosen for Encores Off Center was because Miranda expressed interest in the role to Jeanine Tesori. The only reason they got the incredible Karen Olivo to come back from Wisconsin was because of Miranda. Odom too. They are 3 friends who


On DCMTA Sondheim Allows Landless to produce Prog-Metal Sweeney Todd Feb 10 2014, 01:24:33 PM
Mattbrain: it would probably sound like this-

http://www.youtube.com/watch?v=HdglOgPsWVQ


Little Me @ Encores Feb 10 2014, 07:58:38 AM
Can someone who saw the Short/Prince revival explain what changes there were, especially how they combined the two Belles to be played by one actor?

Thanks!


2014 ENCORES! Announced - LITTLE ME with Christian Borle, THE MOST HAPPY FELLA with Shuler Henlsey & IRMA LA DOUCE May 21 2013, 01:42:00 PM
This sounds like a terrific season, and both actors should be terrific in their respective roles.


Why are Non-Union tours so looked down upon ? May 4 2013, 10:00:54 AM
This is a link to the playbill vault page for Pygmalion. As you can see on pagw 3, three of the bystanders are not members of Equity.

http://www.playbillvault.com/Show/Detail/Whos_who/10373/2588/Pygmalion


Why are Non-Union tours so looked down upon ? May 4 2013, 09:11:25 AM
Joan Jett is probably a member of one of the other unions so she could choose whether or not she wanted to join Equity.

It is not unusual for stars who see theatre as a one time only thing to choose not to join.


Why are Non-Union tours so looked down upon ? May 4 2013, 09:05:37 AM
The other exception to Broadway being only union shows are the non profits (Roundabout, MTC, Lincoln Center) which operate under a LORT (League of Resident Theatres) contract. Every once in a while a non-Equity actor will appear in a very small role, usually no dialogue, just a body to fill the stage. The last time I really remember this is with Roundabout's Pygmalion a few years ago.



Auditions: Dressing The Part: Serious Question Mar 4 2013, 08:43:05 PM
The only time to change your look for an audition is when you are told to. I held an audition a while ago looking for a Sarah Palin, everyone came dressed in character. One of the best afternoons of my life.

There is a fine line between coming to an audition dressed as a type (no suit to Grease) or a character. If you come dressed like a character you run the risk of clashing with the creative team's vision. I had people dress like cowboys when I held auditions for a show with a old


Question about flash guns Feb 26 2013, 05:56:44 PM
We are doing Children of Eden and want father to shoot fire when he burns Eden, and maybe when he marks Cain as well.

With that device, how is the control for distance? I am worried about it shooting TOO far, but don't want something that barely leaves the hand like so many others.


Question about flash guns Feb 26 2013, 12:23:01 PM
We are doing a show that will involve one character to have fire come out of his hands. I have done research on most of the flash guns and rings and other devices but I hope to hear from people who have used them.

We need the device to be easy to hide, as the character will be wearing it for a while before using it. It also is helpful if it can be ignited with just one hand. We have been looking at devices similar to this one:


Donate via Kickstarter to the 2013 Release of Broadway: The Golden Age Sequel Feb 11 2013, 03:11:28 PM
Just donated! The first film is one of my favorites and I have been waiting a while to see this one!


Sneak peek of Last 5 Years, video of Betsy Wolfe and Adam Kantor Feb 7 2013, 05:32:01 PM
Betsy Wolfe sounds PHENOMENAL!


http://broadwayworld.com/videoplay.php?colid=460344




NBC's SMASH, Season 2 -- Feb 5 2013, 10:59:33 PM
Most of the media people who saw the first few episodes of this season mentioned that it took a few episodes to find its new footing but it does get there.

I was happy with most of tonight. They are embracing some of the soapy aspects that are going to exist, while trimming a lot of fat. I'm not sure this show could ever be perfect (especially to theatre lovers who will nitpick everything, and I freely admit I am one) but it seems better now then it did at any point last season.




You must log in to view off-topic posts.