Profile for Wick3
| | |
| --- | --- |
| Member Name: | Wick3 |
| Contact User: | You must be logged in to contact BWW members. |
| Gender: | Male |
Most Recent Message Board Posts:
View Off Topic Posts
Brian Dennhey in Death of Salesman - FREE!
Oct 26 2020, 10:10:23 AM
I don't have a reference point either but was blown away by Dennehy. I first read Death of a Salesman in 1998 in high school so I wish I had gone to NYC one summer day and seen this production but somehow I didn't even know this production existed back then (I grew up in NJ suburbs.) I'm so glad they filmed it and I agree that it must have been more powerful to see it live.
Shows I'm glad I took a chance on...
Oct 26 2020, 10:05:08 AM
The Prom - saw it the week after its opening and didn't really know anything about it. I actually thought it may have been similar to the off off off bway show several years ago called Awesome 80s Prom. Didn't have any expectations but absolutely loved it. I laughed and cried and had a great time.



In & Of Itself - At first I only heard it was a magic show and thus didn't prioritize it but wow I was blown away! I ended up seeing it 5 more times during its o


This Is Our Youth - Spotlight on Plays - 10.20.2020
Oct 20 2020, 10:07:10 PM
Wow I didn't know Paul was Irish. I thought he was American from watching the play tonight.
Beetlejuice Opening in Seoul, South Korea in June 2021 Oct 20 2020, 06:51:02 PM
Since South Korea has live theater available right now, do you think other Broadway productions may translate their songs to Korean and perhaps do a production in Seoul next year as well?


Beetlejuice Opening in Seoul, South Korea in June 2021
Oct 19 2020, 08:56:22 PM
Wow! Looks like this production will be performed in the Korean language!
The Boys in the Band to premiere on Netflix, Wed. 9/30
Oct 19 2020, 02:31:37 PM
BrodyFosse123 said: "Don't know how this could be confusing to anyone watching the 2020 film. In the extended montage at the end of the film, we clearly see Larry and Hank in the bedroom so when the sex moment is seen in silhouette, the room and it's occupants has already been clearly established. The last shot of Quinto and Carver is both riding in a taxi cab and Carver resting his head on Quinto's shoulder.

Anyone confused simply was talking and not pay


The Boys in the Band to premiere on Netflix, Wed. 9/30
Oct 19 2020, 12:17:19 PM
Jordan Catalano said: "I love how Mantello kept the two men making love at the end (which was the final image we saw on stage). I remember just how beautiful that was live and thought it was so powerful, after the 2 hours we'd just witnessed."

I watched the netflix film with a friend who didn't see the play on Broadway and he thought that was Zachary Quinto and Charlie Carver making love! I don't blame him for thinking that since I thought the way


The Boys in the Band to premiere on Netflix, Wed. 9/30
Oct 19 2020, 08:52:05 AM
Newfest film festival (nyc LGBT film festival) is happening this week and it's all virtual this year. I saw they have this q&a panel for BOYS IN THE BAND movie with Joe Mantello, Tuc Watkins, and Brian Hutchison. It's tonight at 6pm and it's free. Thought a few of you may be interested in watching.

https://newfest.org/event/boys-in-the-band/
The Disney Renaissance Formula
Oct 16 2020, 09:38:32 PM
I agree that Howard Ashman really brought musical theatre to Disney animation.

Here's an interview where he explains that normally the "I Want" song is the third song in a musical where you get the audience to root for the main character.
The Best Man - Spotlight on Plays - 10.14.2020
Oct 16 2020, 09:00:13 PM
I just watched the play on zoom and enjoyed it as well! This is the first time I ever heard of the play and a friend of mine told me it might be boring but I was actually intrigued. It's amazing how this was written over 60 years ago yet is still relevant today. Am glad they did this! Thank you!
2020 Tony Nominations Thread
Oct 16 2020, 08:41:13 AM
I can't imagine Tveit bragging that. I actually thought his response was very classy of him.

I do wonder if any of the nominators have written scores before. Writing lyrics/music for a musical is not easy and I agree with others that Lightning Thief's score wasn't terrible.
2020 Tony Nominations Thread
Oct 15 2020, 02:54:18 PM
Kudos to all who were nominated. I, too, was surprised Kyle Soller didn't get a nomination for his performance in The Inheritance.

It's been a tough year for the arts and the least thing the Tony folks could have done was give Lightning Thief one nomination and they chose not to. I thought the score was decent not great but at least it was original.

Now in hindsight I wish the Prom had opened in this past season as it would have definitely won at least one Tony awa


What Is The Cheapest Broadway Musical Ever? Oct 15 2020, 09:08:17 AM
I always heard CHICAGO revival wasn't expensive or had a lower weekly but compared to other shows.




Some Good News - Joe Allen to Re-Open! Oct 15 2020, 09:04:27 AM
This is great to hear!

Other restaurants on 46th street (restaurant row) have been open since June/July so hopefully they can learn some tips from their neighbors. I haven't been to that area since last month but hopefully it's still pedestrian only in the evenings.


Broadway League To Announce Further Broadway Closure til May 30th Oct 9 2020, 09:00:30 AM
In addition to rehearsals, productions will also have to revamp their marketing since all the shows will start ticket sales from scratch (with exception of Music Man.)



Broadway League To Announce Further Broadway Closure til May 30th
Oct 8 2020, 09:57:03 PM
That means the 2020-2021 season is pretty much gone. I really hope Broadway will reopen on May 30th.
Pricing memorabilia question
Oct 3 2020, 10:56:24 PM
It's worth whatever price a buyer is willing to pay at that point in time. I don't know how much DEH worn cast goes for nowadays but I recall in fall 2017 Bway flea market DEH table they were selling for $500 each (no autographs.) During the BCEFA collection period in fall 2017, DEH auctioned off the cast worn by Ben Platt (plus autographed by cast) to the audience after the performance and I recall the bids went up to $5k-$10k range.
The Boys in the Band to premiere on Netflix, Wed. 9/30
Oct 1 2020, 01:24:59 PM
I saw the Broadway play two years ago and this film last night and between the two, much preferred the play version. I recall laughing a lot more two years ago during the first part of the play and yet still felt the intensity of Michael's self-hatred in the second part of the play. They had my attention 100% of the time. In the film version, I barely laughed and it felt long to the point I did doze off here and there. I understand it's the same exact cast from the


New York City Ballet News
Sep 29 2020, 02:27:51 PM
Huss417 said: "I have used up my NYTimes free articles. Would be nice to at least include the headline in the original post. "

Main thing to know from article:

"Barring a successful appeal from Ms. Waterbury, the decision means that New York City Ballet, as well as Mr. Ramasar and Mr. Catazaro, has been removed as defendants from the lawsuit."
BCEFA Flea Market
Sep 26 2020, 03:22:43 PM
Got it from eBay. On eBay I just did a search for BCEFA and it showed up amongst a lot of other theatre memorabilia. It stated it benefits BCEFA.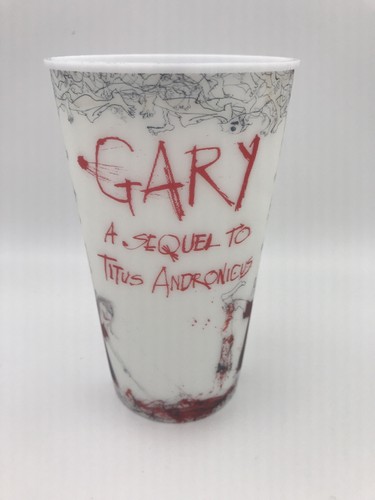 I just looked up my order and the seller is applauseshop so I guess I didn't directly buy it from bcefa (whoops!) but seller did state on ebay title that the purchase benefits BCEFA. From looking int



You must log in to view off-topic posts.