Profile for Brave Sir Robin2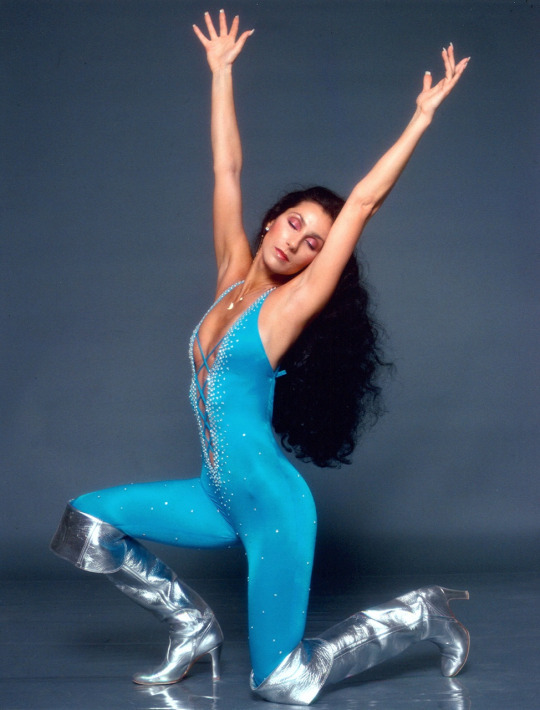 Member Name:
Brave Sir Robin2
Contact User:
You must be logged in to contact BWW members.
Web Site:
http://mitchellmturner.com
Blog Address:
Gender:
Male
Location:
Southern California
Occupation:
Actor, Singer
Profile:
"Does an angel die every time there's a bad high school production of something?" - Phyllis Rogers Stone

"I'm too busy jabbing rusty nails into my eyes." - Mildred Plotka

"Our choreographer made Snow White's stepmother look like the mother of the year. He was the most evil queen who ever lived." - D2

"Who the hell does this kid think he is? Michael Reidel?" - Amneris

"You are wasting virtual trees and depleting our source of black pixels!" - Aigoo

"She said to me, "Wicked is nothing. You will be bored, probably go deaf, and die". "Wicked is not good show. Go out there, see a REAL show, like um what could you see, oh, why don't you go to see Legally Blonde, or Phantom of the Opera or The Sound of Music". Also, she said "Wicked. You don't even need to have any talent for that. You don't even need to study for that. You just read the script, and that's it." - JoeKv99

"If we were all positive about everything, we would all sound like Broadway.com..." - orange skittles

"She couldn't stand the heat so she remodeled the kitchen!" - FindingNamo

"She's the Jabba the Hut of concert performers." - Mildred Plotka

"I like when Effie knocks down the little table and eats some chocolate cake to get stregth for the ending."
- PalJoey

"Stand in giant va-jay-jay and sing Christine!" - SNAFU

"Wicked is really Broadway prison." -TheatreFan4

"She's got more plastic than a trash bag." - TheatreDiva90016

"Those weren't helicopters. That was Eyedina." - kchenofan

"Lea is an enchanted goat, transformed by an evil witch when she was just a kid. All she wants from life is to be left in peace, munching tin cans next to a ramshackle barn in Appalachia; however, the witch cursed her with a loud voice that acts as an irresistible siren call to soulless teenage girls and gay men who use too much hair product. Only if she can play Fanny Brice on Broadway can the curse be undone!" - newintown

"We'll find out that Elphaba shot JR!" - wonderwaiter

"I stopped to watch because I love watching crazy people meltdown." - Phyllis Rogers Stone

Most Recent Message Board Posts:

View Off Topic Posts



Kiss Of The Spiderwoman Revival? May 6 2020, 12:01:53 AM


Heather Headley would be my DREAM for a revival, with Katrina Lenk, Stephanie J. Block, and Naya Rivera up there.

I also think a film adaptation would easily get Jennifer Lopez an Oscar nomination, and it's the perfect vehicle for her.




A STRANGE LOOP receives 2020 Pulitzer for Drama May 4 2020, 03:42:56 PM


I know this was the initial goal with the planned DC production, but they'd be smart to try and transfer the show to Broadway as part of a spring 2021 reopening. It would be a massive awards contender (musical, book, score actor), and the Pulitzer could help give it some recognition for a limited run!




Drama League's Distinguished performance Award 2020 Apr 30 2020, 11:56:47 PM


The lack of Kalukango and Stanley is a bummer....




Drama League's Distinguished performance Award 2020 Apr 30 2020, 09:43:03 PM


Surprising, but very cool that SIX and Brittney Mack was eligible!




If there ever was an all-Black production of A LITTLE NIGHT MUSIC... Apr 27 2020, 01:18:54 PM
Larry Owens for Henrik and Danielle Brooks for Petra! I'd also love to see Jenifer Lewis as Madame Armfeldt.


Best Midtown Restaurants? Mar 9 2020, 01:47:52 PM
Tim Ho Wan is a great spot for dim sum on 43rd and 9th if you don't wanna break the bank!


Beetlejuice to the Barrymore? Feb 27 2020, 09:49:54 PM
I mean, if a tour is planned for fall 2021 and they can get the set ready earlier, this gives them another year towards recouping investments. I think, at this rate, the show could do well for another year, so it could be smart to run until it goes on tour.

BEAUTY AND THE BEAST used the set for the First Nations tour when it moved from the Palace to the Lunt, so a redesign with the move does have additional precedent!


Six Rush or Lottery News Feb 15 2020, 01:03:10 PM
For what it's worth, the person ahead of me got the last rush seats.


Six Rush or Lottery News Feb 15 2020, 08:21:03 AM
Currently in line, only about fifteen of us!


PORGY & BESS Movie Remake in the works, Dee Rees to direct Feb 12 2020, 12:06:20 AM


Could this be an awards play for Audra? She won the Tony for this role (and, of course, five others), has some recognition from "The Good Fight" and "Private Practice," and Dee Rees is on the awards radar after "Mudbound."




Tours with better casts than OBCs Jan 3 2020, 04:47:58 PM
The recent EVITA tour with Caroline Bowman and Josh Young over Elena Roger and Ricky Martin. The new arrangements are great, I'd have loved to have the tour cast on the recording.


The Cats film will suffer a 100 million dollar loss Dec 30 2019, 10:01:06 PM


SouthernCakes said: "I'd love to see Sam Mendes direct a movie musical."



I think, with his experience directing musicals on stage and warm films, he could make an excellent MISS SAIGON film.

In 2020 we have IN THE HEIGHTS, THE PROM, and WEST SIDE STORY, so I don't think an end to movie musicals is coming too soon. Plus, the ever-talked-about WICKED adaptation could be in the next few years.






Michelle Pfeiffer MUST Be Phyllis In The FOLLIES Film Nov 17 2019, 11:22:22 PM
I wonder if she'd read too you'd, but I'd love Audra McDonald as Sally. Give her a chance at that Oscar for her EGOT, and give her a bigger Hollywood break outside of her television work.

Hugh Jackman would be a perfect Ben, and I'd love to see Vanessa Williams as Phyllis.

Jenifer Lewis as Hattie or Stella would be a HOOT. Maybe try and get Patti for Carlotta, give her a big Hollywood moment?


What movie would you like to see adapted for Broadway? Jun 14 2019, 12:03:40 AM
I'd love to see a musical version of DOWN WITH LOVE, as niche as that would be. I think Shaiman and Whitman would have fun expanding that score!


2019 Tony Snubs Jun 10 2019, 12:07:35 AM


OKLAHOMA for Best Orchestrations and KISS ME KATE or HADESTOWN for Best Choreography.




Broadway Museum? May 24 2019, 12:34:50 AM


This sounds more like Museum of Ice Cream or Mickey: The True Original as opposed to an actual museum, which all charged similar prices.

A museum makes sense. Talk about the creative process, rehearsals, performers, sets/costume/prop exhibitions, Tony Awards, and culutural impact. Add in a cafe and bar, a mid-size theatre for events, and a small cabaret setting. Oh, and a kick-ass gift shop. There has to be a space in the theatre district for this, right?




Brennin Hunt joins Pretty Woman May 22 2019, 01:00:46 PM
I'm surprised Adam Pascal didn't join after his week stint!


Tony Night Suprises May 20 2019, 08:55:29 PM


WHAT THE CONSTITUTION MEANS TO ME for Best Play

THE PROM for Best Book over TOOTSIE

Jeremy Pope for Best Leading Actor in a Play

HADESTOWN for Best Choreography over KISS ME KATE




Six Dreamcast May 9 2019, 04:54:08 PM


Aragon - Ana Villafane

Boelyn - Lena Hall

Seymous - Bonnie Milligan

Cleeves - Ariana DeBose

K Howard - Haley Podschun

Parr - Cynthia Erivo



I know it's a wild shot, but I think it's the right mix of clout to give it more NY success.




Should SIX transfer? May 4 2019, 10:23:25 PM


I could see some cool casting for a Broadway run, in the vein of people like Shoshana Bean, Cynthia Erivo, Ashley Park, Ariana DeBose, Ana Villafane, etc. If they could get a set of well-known Broadway people and a good venue (the Hudson?), it could do well next season. It's essentially "Hamilton" meets Spice Girls, which is brilliant. So far, it would be the only musical opening eligible for Best Original Score...





You must log in to view off-topic posts.