Profile for WhoPaintedTheKitten?
| | |
| --- | --- |
| Member Name: | WhoPaintedTheKitten? |
| Contact User: | You must be logged in to contact BWW members. |
| Gender: | Female |
| Location: | London |
Most Recent Message Board Posts:
View Off Topic Posts
re: Sunday in the Park with George... Sep 12 2006, 08:06:03 PM
Algy wrote: I've got the London CD, and whilst I've listened to it all the way through a couple of times, the one (well two) tracks that I love the most are "Sunday" (and it's reprise) - it just seems so rich and textured, with proper layers and feeling and everything.

I know exactly what you mean- that song is my favourite too! I have the Carnegie Hall version but don't like it too much. The part of the song that I love the most isn't the same: the bit where they sing "on an island in


re: Hilarious Comments Overheard By Tourists and Audience Members Sep 9 2006, 08:49:37 PM
Whilst working at the theatre (in London), I was standing at the bottom of a staircase with a collegue, and a tourist says to my collegue "Excuse me...do these stairs go up as well as down?"

Another time, I was selling ice creams during the interval and someone asks "Excuse me, do you have any batteries?"

The most unbelieveable times are when people turn up to the wrong theatre to see a show- just a couple of weeks ago, I was showing people to their seats in the auditorium and


re: Avenue Q Breaks Record with 1,296th Performance Sep 9 2006, 08:12:04 AM
WOW!!!!!!!!


re: Avenue Q Breaks Record with 1,296th Performance Sep 8 2006, 08:45:15 PM
*puts up hand* I'm also surprised- in a good way!! I thought it'd be like once people have got over the idea of seeing puppets swearing and having sex, then they'd get bored and all forget about it! And it seems like EVERYBODY has seen it! But its still new to some people (I've only known about this show for about 4mths) and those who have seen it, see it again and again!



Performance tonight Sep 3 2006, 08:39:39 PM
Its a shame its closing- I never got to see the this show on Broadway. I watched it in London though (many times as I was an usher at the theatre)- it was there four months and I NEVER got bored of it, I watched it every night. I LOVED it!!! Omg, I'd do anything to see it one last time

People who have seen this show in the States are so passionate about this show, its amazing!

Heres a pic from the set (which is exactly the same as the Broadw


re: How old were you when you lost your Broadway virginity? Aug 28 2006, 07:40:28 PM
West End: about 4, I went to see Cinderella at the Palladium.
Broadway: 19. I saw Chicago (I think it was at the Shubert Theatre)


re: Chrismas Eves name? Aug 24 2006, 09:13:10 AM
We discussed this on the Ave Q board. Some theories:
"When some japenese people come to america they want to change there name. They want it to sound more american. Many will take famous actors or actress' names.
I'm guessing they're using a traditonal american holiday to make it more funny"

"i think it's because japanese names always have this "resounding" meaning, if i can say, like "akiko" (i think) it's "light child", arashi "son of the storm" and stuff. So they decided to c


re: AVENUE Q - has it been changed yet? Aug 15 2006, 06:53:08 PM
Its not just changes so the London audience understand, there are also some orchestral arrangements to some songs here and there. I read somewhere that the producers had things in the show that they had wanted to change for ages and were glad to make them in the London show- not sure what they all are though as I havent seen the Broadway show!


re: Avenue Q Ldn on Myspace Aug 11 2006, 08:01:33 PM
Thats such a cute pic!
Thanks so much for posting that link, I haven't seen that before!!


crying Aug 9 2006, 06:12:23 PM
How come so many people on this board find Sweeney Todd so emotional to watch? (This isn't a critisism, I'm just wondering)



re: Sweeney Todd - Final Show - Who is going?? Aug 8 2006, 07:19:04 PM
Stephen Sondheim went to see the London version last year! If he hasen't been spotted at this show yet I reckon he will be there sometime soon!


re: Sweeney Todd - Final Show - Who is going??
Aug 8 2006, 08:09:18 AM
When this show was on in London, I was an usher at the theatre, and watched it nearly every night for 3 months- I never got sick of it! It's all because of this show why I started learning the cello! It finished here a year and a half ago and I miss it so much! I'd love to see the Broadway version. You lucky people that are going- ENJOY!!!


crying Aug 8 2006, 07:30:43 AM
Embarrasing but:

I cried at the end of Blood Brothers- when they sing the last song.
And this is mad but theres one part in Avenue Q that makes me want to cry for a split-second - at the end of 'Fantasies Come True' when Rod says "Goodnight Nicky" and everyone says "awwww"- it's just too sweet! Hahaha!!

I havent seen Les Mis yet so I dunno if i'd cry at that...!


re: Most Creative Logo For a Musical Aug 8 2006, 06:03:06 AM
Rentaholic, I don't know why they changed the Wicked logo (to simply just make it different maybe?) but I know the Q logo was changed because the Broadway orange one is based on the NY subway logo -which we obviously don't have in London!
Also, I guess its a recognition thing too: you can associate the yellow colour with the London show and the orange with Broadway.

TheQuibbler: I disagree, but each to their own!



re: Most Creative Logo For a Musical Aug 7 2006, 08:37:08 PM
My faves (I'm slightly biased as they are all London versions!):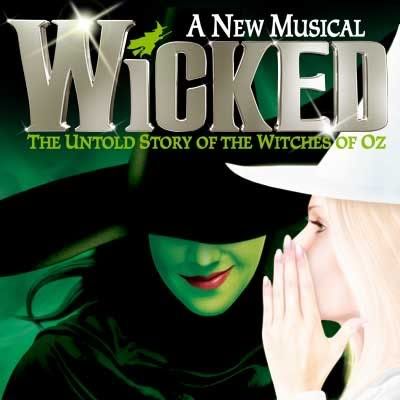 A lot of people prefer the old one but I really like the revamp thats been made to "Wicked".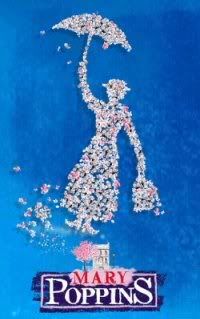 The old Mary Poppins poster- I like the silhouette made with the flowers, and Mary Poppins's name written in crayon.