Profile for justincharacter
| | |
| --- | --- |
| Member Name: | justincharacter |
| Contact User: | You must be logged in to contact BWW members. |
| Gender: | Male |
Most Recent Message Board Posts:
View Off Topic Posts
Camila Cabello to play Maria in Speilberg's WSS?
Dec 19 2018, 10:20:33 AM
Robert Marshall said: "jacobsnchz14 said: "https://twitter.com/MikeAdamOnAir/status/1026835926574669824

Do not know how reliable the source is"

It's likely between Camila and Rachel Zegler . Cindy Tolan just followed Rachel in the last couple of days on Twitter after months ago following Camila's entire entourage. She hasn't shown interest in any other latin


BREAKING: The Lion King (2019) Cast Revealed with Donald Glover and Beyonce
Nov 1 2017, 06:41:02 PM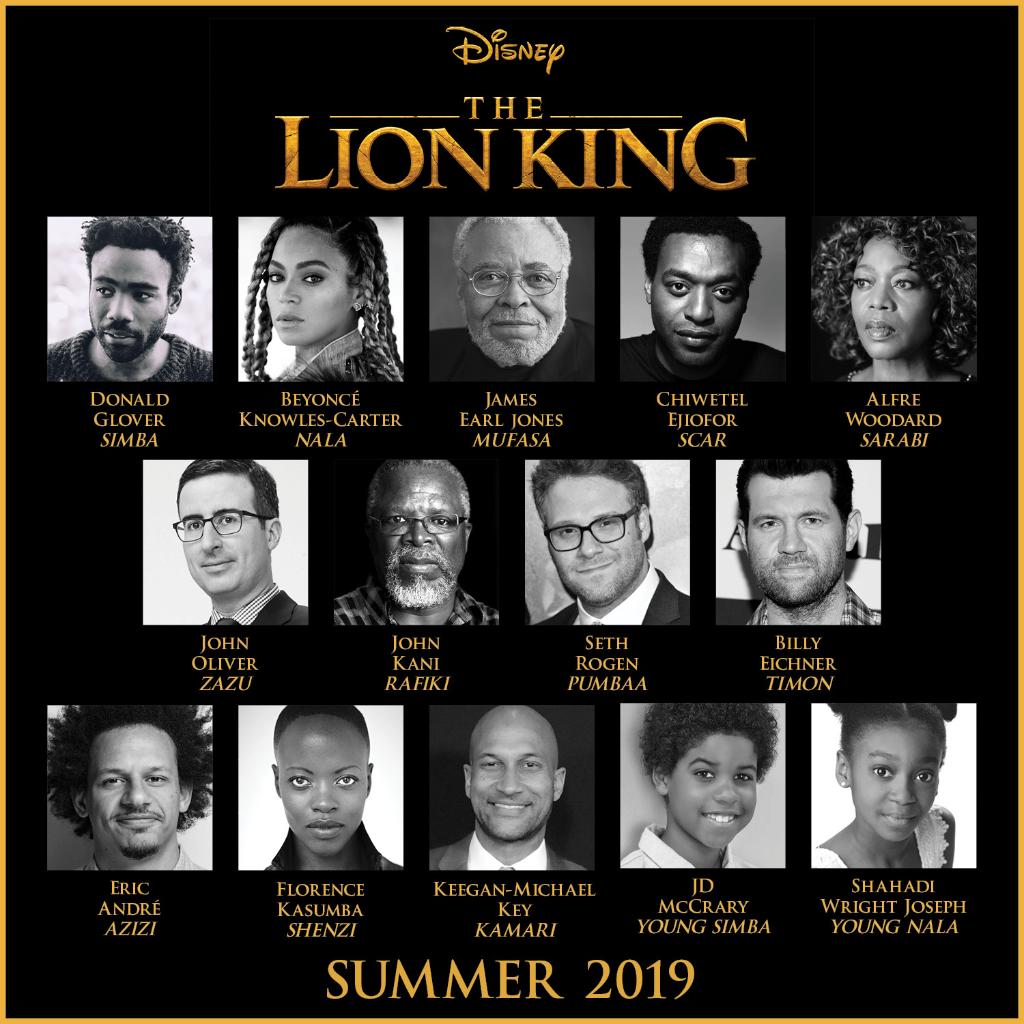 twitter.com/Disney/status/925853092255551488. Incredible!




Joy Behar was asked to take Aug 4 2017, 05:00:07 PM


Is there any word on Patti LaBelle? I can see her touring in the role




"Atlantis"-Pharrell Inspired Musical Mar 28 2017, 02:06:50 PM


http://variety.com/2017/film/news/pharrell-williams-movie-musical-atlantis-1202016968/ Produced by FOX and will be directed by Broadway's very own Michael Mayer. It sounds quite...interesting.




Does anyone remember this Heather Headley slip up? Mar 20 2017, 11:31:37 AM


I sure was, way before actually.




Does anyone remember this Heather Headley slip up? Mar 20 2017, 11:26:13 AM


What? You sound pressed. Are you OK? I brung it up because I never knew about this video and I was wondering if anyone else knew about it. Thanks for implying something I didn't though. Everyone knows Heather is a talent.




Does anyone remember this Heather Headley slip up? Mar 20 2017, 11:15:55 AM


https://youtu.be/9YRTKDmVk-E 6:24




THE DEVIL WEARS PRADA: The Musical Jan 26 2017, 03:28:27 PM


Elton John? Meh. Sheryl Lee Ralph as Miranda is genius casting, although.




Beauty and the Beast Jan 11 2017, 06:32:52 PM


That is not the new version of the song. The new version of the title track (during the ending credits) is produced by Ron Fair who produced for Mary J. Blige, The Black Eyed Peas, Christina Aguilera, Fergie, and all of those artists. He actually produced the Moulin Rouge version of "Lady Marmalade". So it will not even remotely sound similar to the Celine-Peabo version, but will fit to modern day audiences.




La La Land Dec 31 2016, 09:52:05 PM


I caught this film last weekend and I just fell in love with it. It's a magical film. The production design and cinematography is fantastic. The score was superb, and Emma and Ryan gave outstanding performances. I loved the whole "frozen/slow-mo" frames with the ensemble (we see it at the party and in the epilogue). Am I the only one who came out of the theater humming "Someone in the Crowd"? That song was one of the more memorable ones f



HAIRSPRAY is next NBC Musical... Dec 1 2016, 11:30:30 PM


Ariana sounds perfectly fine. Her voice shines during "Without Love".




Jason Robert Brown on Fallon Tonight Sep 19 2016, 07:59:11 PM


He will be on The Tonight Show tonight with Ariana Grande and the Roots. They will be performing a track from her album, "Jason's Song (Gave It Away)", written by Mr. Brown himself. Make sure to tune in!




Anyone seen Paramour post changes? Sep 9 2016, 10:47:09 AM


Thank you for the updates! I still think that Mr. Guettel should have written the score for this show. It would have been a perfect fit.




Ariana Grande cast as Penny in Jul 7 2016, 09:10:51 PM


Neither.




Ariana Grande cast as Penny in Jul 7 2016, 09:04:40 PM


LOL. Always pressed about something or someone.




Ariana Grande cast as Penny in Jul 7 2016, 08:28:26 PM


Oh, please! Say what you want but many critics made the same statement Cinders did. That's why she's getting so much Emmy buzz. Even Spielberg caught her performance on the show and raved about it. Don't sit there and try to put down this girl when you know she's extremely talented.




Ariana Grande cast as Penny in Jul 7 2016, 05:33:25 PM


Huh? Are you mixing her up with Miley Cyrus? @Ranger




Ariana Grande cast as Penny in Jul 7 2016, 04:02:39 PM


YES! Great casting! Love this so much!




Miss Saigon film Jul 5 2016, 04:18:25 PM


Oh! My mistake! I didn't know that thread existed. Thank you!




"Miss Saigon" Film Jul 5 2016, 04:12:37 PM


Since the Broadway production is eyeing an 2017 opening, has anyone heard anything about this lately? If I remember correctly, they were looking at Jessica Sanchez to star in the title role.





You must log in to view off-topic posts.