Profile for BrodyFosse123
| | |
| --- | --- |
| Member Name: | BrodyFosse123 |
| Contact User: | You must be logged in to contact BWW members. |
| Birthday: | 3 - 28 |
| Gender: | Male |
| Location: | New York, NY |
| Occupation: | Art Director |
| Profile: | "...give me one more, please." - Bob Fosse |
Most Recent Message Board Posts:
View Off Topic Posts
Any screenwriters out there? (Stage to screen adaptation)
Feb 16 2019, 01:59:26 AM
Any screenwriters out there? (Stage to screen adaptation)
Feb 15 2019, 04:00:22 PM
Ado Annie D'Ysquith said: "I would say on spec- most of the material, and all the music, is already written. It's the formatting that I have trouble with, which is where a collaborator could come in"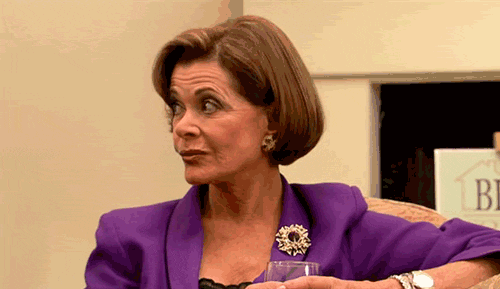 Has a show ever gotten to EGOT status?
Feb 13 2019, 02:11:22 PM
That's a pretty tough order to fill because actors attain this by winning awards for different projects throughout their careers. They don't achieve the EGOT from the same project.

A theatrical production would need to have won an Emmy Award for a television production or appearance; a Grammy Award for its cast recording/soundtrack; an Oscar for Best Picture for its film version and a Tony Award for Best Musical.
"'FOSSE/VERDON' COMING TO FX"
Feb 13 2019, 01:48:16 PM
Who's playing Kander and Ebb?!

They are still in production so certain roles are still slowly being confirmed even though their scenes have been filmed. Most recently the roles of Ben Vereen, Leland Palmer and Irene Ryan were announced so more are expected as production concludes. Yes, the roles of Fred Ebb and John Kander are portrayed in the series.
LADY GAGA IN WICKED?
Feb 13 2019, 11:41:48 AM
"'FOSSE/VERDON' COMING TO FX"
Feb 12 2019, 10:25:28 PM
Also I'm wondering about if they will cast someone for Buddy Hackett, also a close friend of Fosse from when they were in "Call Me MIster!"..

They definitely need to touch on the out-of-town shenanigans of Buddy and Fosse. They both were pigs with the ladies and poor Mary Ann Niles (Fosse's 1st wife) who chose to endure Fosse's pig ways, which he shared with Buddy.
"'FOSSE/VERDON' COMING TO FX"
Feb 12 2019, 03:43:44 PM
Ado Annie D'Ysquith said: "Sweet, soft-spoken Laura Osnes is playing the explosive, filter-less Shirley MacLaine? I find this so hard to envision. Still excited for the show- it might be the first of these that I actually get into."

Osnes is playing the YOUNG Shirley MacLaine, not the older MacLaine. Early in her pre-Hollywood career, Shirley was choreographed by Bob Fosse in THE PAJAMA GAME (the show where she was discovered by Hollywood people while unde


ClarkeThorell as Henry Higgins
Feb 12 2019, 10:27:49 AM
greensgreens said: "Wow! He must be very versatile! Such diversity in his work - fromCorny Collins to Henry Higgins! Good for him!"

Can not forget his fantastic work in the Broadway revivals of ANNIE in 2012 (as Rooster Hannigan) and THE FRONT PAGE in 2016 (as Kruger).


"'FOSSE/VERDON' COMING TO FX"
Feb 11 2019, 03:29:39 PM
ACL2006 said: "Ben Vereen said in an interview a few months ago he was being portrayed in this but didn't know who was playing him. I wonder if the part got cut out as there's been no mention of who's playing him."

Several pivotal roles like Jack Cole and Mary Ann Niles (Bob Fosse's first wife) haven't been added to the cast list but they most definitely, like Ben Vereen, will be portrayed in this series. At least we know Vereen is


Feb 11 2019, 12:00:57 PM
So, we now know the series begins during production on 1972's CABARET but then goes into flashback mode to tell Bob Fosse's story as well as Gwen Verdon's then their story connects in 1955 when they finally meet for the Broadway production of DAMN YANKEES. Thanks to this being an 8-part limited series, both of their back stories will be told in detail. The series beautifully honors Gwen Verdon and showcases her contribution to Bob Fosse's entire career, which


What Happened to the Original Broadway Sets (Sunset Blvd)
Feb 10 2019, 09:17:35 PM
Documentary Now: Original Cast Album - CO-OP
Feb 10 2019, 02:09:21 PM
And yes, a cast recording is being released as well on vinyl. I'm sure it'll also be available on all digital platforms.


What Happened to the Original Broadway Sets (Sunset Blvd) Feb 10 2019, 11:35:49 AM

SomethingPeculiar said: "BrodyFosse, I was going by the credit "GLENN CLOSE COSTUME DESIGNS –ANTHONY POWELL" (5th name on the first designer line; he also has a bio)


"

Sadly, only the "With One Look", "Perfect Year", "As If We Never Said Goodbye"


CHER SHOW Cast Recording is Officially Happening!
Feb 10 2019, 11:23:55 AM
Michaela's "The Beat Goes On" awaits. Now THAT is a Broadway debut everyone is singling out. Most recently, Lucie Arnaz did.

FUNNY GIRL starring Michaela Diamond? Yes, please. She fits ALL of the Fanny Brice criteria as well as the vocal and acting demands.
What Happened to the Original Broadway Sets (Sunset Blvd)
Feb 10 2019, 10:58:22 AM
With all due respect, don't know where this misinformation started but Glenn wore new costume designs by Tracy Christensen for the 2017 revival (check your Playbills, folks!). Less than a handful were Anthony Powell's original 1994 costume design. Glenn did provide accessories from her personal collection she's kept from 1994. One major omission in the 2017 revival were the turbans.

1994






What Happened to the Original Broadway Sets (Sunset Blvd) Feb 9 2019, 09:02:05 PM
I read in an interview that Glenn Close not only kept all of her Anthony Powell costumes from SUNSET BLVD but the entire sets and props as well, which she keeps in storage in Connecticut.


GYPSY Film Happening Feb 9 2019, 09:33:37 AM


Yes. Oscar nominee Melissa McCarthy can sing and she did so with Barbra Streisand:

https://youtu.be/98-QT7VRdQE






Something I never noticed about the 42nd Street revival Feb 8 2019, 04:04:20 PM


AADA81 said: "Such an exhilarating start for that great, Tony-winning revival. Great show."

With all due respect, that now-iconic opening tap dance sequence was created/choreographed by the legendary Gower Champion for the original 1980 Broadway production of 42ND STREET. Champion's dance assistant Randy Skinner, who choreographed the 2001 Broadway revival, added it to the revival. He recreated Gower's original choreography along w



First Teaser for FX series, FOSSE/VERDON Feb 6 2019, 05:21:21 PM


FOSSE/VERDON uses the filming of CABARET as it's anchor but does show their relationship from its beginning in DAMN YANKEES, etc. She assisted him on the film version of SWEET CHARITY as well, so this is covered along with lots of other career points. CABARET is used as the present-day anchor as we see moments in their lives together.

FOSSE/VERDON isn't just about the making of the film version of CABARET. Similar to how FEUD: BETTE & JOAN wasn't just about



ANASTASIA CLOSING MARCH 31 Feb 5 2019, 10:23:40 PM
I think this musical suits itself as an animated feature film musical. It would be visually stunning.



You must log in to view off-topic posts.