Profile for BrodyFosse123
| | |
| --- | --- |
| Member Name: | BrodyFosse123 |
| Contact User: | You must be logged in to contact BWW members. |
| Gender: | Male |
| Location: | New York, NY |
| Occupation: | Art Director |
| Profile: | "...give me one more, please." - Bob Fosse |
Most Recent Message Board Posts:
View Off Topic Posts
On This Date: Playbill Vault
Jan 21 2021, 09:19:00 PM
So, you're doing this EVERY phuckin' day?


Nicole Kidman and Javier Bardem as Lucy and Desi?
Jan 20 2021, 10:34:38 PM
Nicole Kidman and Javier Bardem as Lucy and Desi?
Jan 19 2021, 10:46:18 PM
Lucille Ball wasn't anything like Lucy Ricardo. In real life her personality was subdued and she spoke in a lower voice than the one she used for Lucy Ricardo (which damaged her vocal cords which is why her voice was so deep in later years agumented by the lifelong cigarette smoking). This is the emphasis Lucie Arnaz is making - Kidman is playing Lucille Ball, not Lucy Ricardo. And the film isn't I LOVE LUCY. It's titled BEING THE RICARDOS because it takes place during a pro


Nicole Kidman and Javier Bardem as Lucy and Desi? Jan 19 2021, 06:27:49 PM
Love it. Lucie shuts all the bull**it down!


Billboards and advertisements still up? Jan 19 2021, 04:28:23 PM
There are still CAROLINE, OR CHANGE Revival, HEAD OVER HEELS and even Jesse Tyler Ferguson in FULLY COMMITTED posters in subway stations throughout NYC.


Any productions that would be improved with projections?
Jan 18 2021, 08:10:40 PM
JBroadway said: "NameGreg said: "Another great moment with projections is the act one finale of Sunday in the Park with George where after all the actors have gone in place, they reveal the actual painting which fits perfectly."

They achieved this effect without projections in the original production."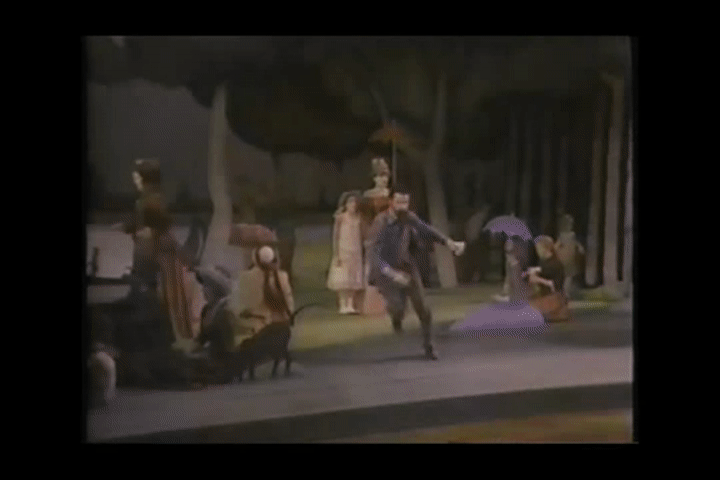 Shirley Jones question
Jan 16 2021, 09:41:34 PM
"Dames At Sea" 1971 TV Production: Ann Margret, Ann Miller, Anne Meara
Jan 16 2021, 01:21:38 PM
Forgot to thank you for sharing the link to this new fabulous quality print. It has been on YouTube before in a horrible grainy quality copy and it brought me zero interest. Watched this the other day in one sitting (it's 52 minutes, sans the commercials) and what a fabulous treat. Ann Miller takes it up to a level only she can get to. The whole tongue-in-cheek tone to the piece works for her campiness and Ann-Margret truly showcases some impressive tap dancing for someone not tra


GYPSY - Tessie Tura's gimmick, anticlimactic?
Jan 16 2021, 10:09:36 AM
Plus, the choreography showcases the nonsense of the burlesque "gimmick": the elegant swooping ballet movements ending with the bump to flutter her butterfly g-string.


Shirley Jones question
Jan 15 2021, 04:08:31 PM
Many actors just have issues with the 8 performances a week schedule. That's why Streisand never returned to Broadway. She's admitted she would have loved to have done a play on Broadway but that 8 performances a week commitment she was totally against. I'm sure Shirley did her short run in 42ND STREET as her son was doing it as well so found the offer like a fun excursion. I'm sure she wouldn't have done the show without him being in it.
Shirley Jones question
Jan 15 2021, 11:28:37 AM
She was a replacement Dorothy Brock in the 2001 Broadway revival of 42ND STREET. She played the role from May to August 2004. Her son Patrick Cassidy was Julian Marsh during her run.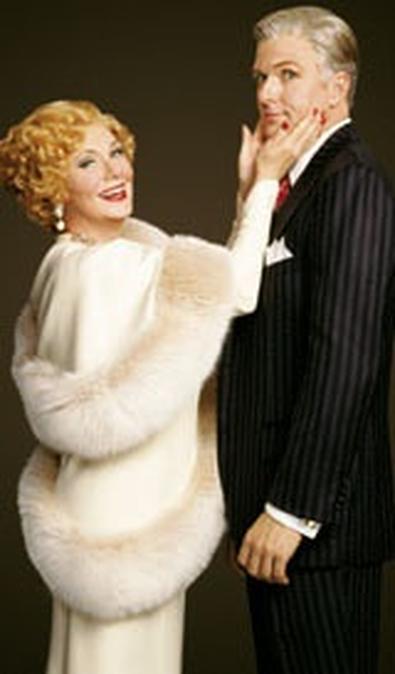 Nicole Kidman and Javier Bardem as Lucy and Desi? Jan 14 2021, 08:46:13 AM


BIG LITTLE LIES so far had only 2 Seasons. As mentioned, the cast and HBO would love a Season 3 but the scheduling of the actresses complicates things. Both Kidman and Witherspoon had to pull out of projects in order to take part in Season 2.

And yes... BIG LITTLE LIES was originally intended as a limited series. The enormous success and numerous awards the series garnered prompted a Season 2. Season 3 is on the burner so it's just a matter of time. The series is one of HBO&rsquo



Nicole Kidman and Javier Bardem as Lucy and Desi? Jan 14 2021, 12:08:32 AM


ArtMan said: "I would really watch this if it was about their life and not Lucy and Ricky. They could include scenes of what it really was like during rehearsals. How the four of them reacted to each other. I just can't see Lucie and Desi Jr allowing a warts and all story about their parents."

Don't know where you get your info but the film IS about Lucille Ball and Desi Arnaz - not the Ricardos. They are using the setting of a week of production of I



Nicole Kidman and Javier Bardem as Lucy and Desi? Jan 13 2021, 12:10:27 PM


Regardless if others fully agree with Block, I work in the industry. To us it's more about the fact she's talking smack makes her look ugly. It's not what she's saying, it's the fact she's trash-talking that gets noticed.

I've seen many actresses be taken off the list of consideration of a project simply because one person didn't like that actress. Emmy Award winning actresses quickly removed off the list.

I'm hearing many di



Nicole Kidman and Javier Bardem as Lucy and Desi? Jan 13 2021, 09:50:13 AM
Kidman is one of Hollywood's leading actresses and producers (she produces most of her projects). Any hopes of Block finding work on some major film/TV projects was just killed. Kidman is part of the leading women power players in Hollywood who are pro-women, etc. Block can now keep herself on Broadway. Nice job burning bridges, Block. You think these things, you don't say them on social media. Even if Kidman doesn't see her comments directly, others will bring it to her attention.


Nicole Kidman and Javier Bardem as Lucy and Desi? Jan 12 2021, 05:48:22 PM


GiantsInTheSky2 said: "I must be confusing this with another Lucy & Desi project - what was filming in Chelsea about two years ago? They had closed down part of 8th Avenue and I remember it being tied to a project about L & D."

Hahaha. You saw this. The bathroom trailers on film productions are labeled "Lucy" and "Desi." Kidman and Bardem are in talks for a film that's been in development for a few years now.




Nicole Kidman and Javier Bardem as Lucy and Desi? Jan 12 2021, 11:11:56 AM
Bummed Oscar winner Cate Blanchett is no longer part of this. The project was originally greenlit with her involvement. Lucie and Desi Arnaz Jr. are Executive Producers of this film project so all casting and creative choices have to be approved by them as they control their parent's estate so I trust whatever they approve. Even the WILL & GRACE homage episode was authorized by Lucie and Desi Jr. If Kidman and Bardem are indeed cast, I trust the Arnaz.


Musical theatre songs about cabin crew Jan 11 2021, 07:53:34 PM


JSquared2 said: ""Take Off With Us" (from the film ALL THAT JAZZ and also included in FOSSE.) "

Only the Pas de Deux trio ballet was performed in FOSSE. The song and dance number section was not in FOSSE.




Elton John's Tammy Faye Bakker Musical Aims for a 2021 Premiere Jan 10 2021, 08:14:30 AM


Here is that fantastic Emmy Award winning 1990 NBC TV Movie FALL FROM GRACE with Spacey and Peters. One of her finest performances. Lifetime re-aired it frequently.




Nathan Lane's Greatest Performance Jan 7 2021, 12:13:18 PM






You must log in to view off-topic posts.