Profile for xxnewgirlxx
| | |
| --- | --- |
| Member Name: | xxnewgirlxx |
| Contact User: | You must be logged in to contact BWW members. |
| Gender: | Female |
Most Recent Message Board Posts:
View Off Topic Posts
re: 'Catch Me If You Can' Clips Aug 5 2009, 03:58:06 PM
It's so good to see Norbert singing and dancing again.


re: Norber Leo Butz and the Pillsbury Doughboy Mar 4 2009, 12:40:05 PM
I saw it. He's adorable. Let's hope that a Tony Award winner can get better roles soon, though. Or "rolls" har har.


re: For those of you who loved the puppy cam... Feb 3 2009, 12:15:01 PM
So. I can't stop watching this. Luscioiuslace, if I get fired for watching this all day, I'm moving in with you.


re: 'Those You've Known' SPRING AWAKENING Bids Broadway Farewell Jan 19 2009, 12:18:08 PM
Oh, Tom Hulce. You were so cute in "Amadeus".


re: Best Elphaba-Fiyero Chemistry Dec 18 2008, 12:44:11 PM
Nobert Leo Butz and Idina Menzel. Norbert has chemistry with everyone and everything. I so want to get out to the city and see him in Speed the Plow.


re: Palin as President - Hysterical Site Nov 3 2008, 12:16:29 PM
Make sure you click on the lightswitch for a secret message from McCain. And notice the newest item in the shredder.


re: Jeezus, I want to adopt Suri Cruise Oct 20 2008, 01:32:26 PM
LOL from dlisted.com...titled "Suri Tries to Make a Break for it"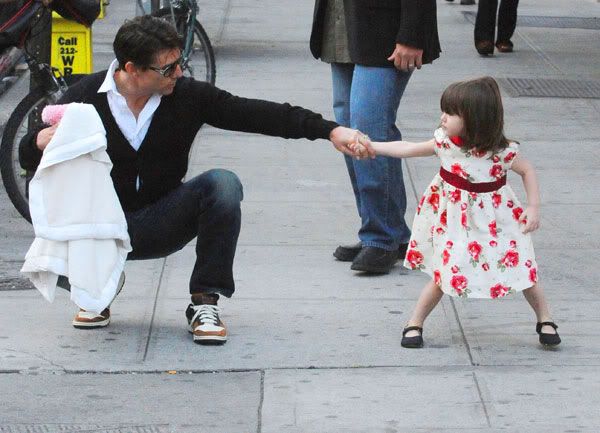 re: Review of ALL MY SONS Sep 23 2008, 12:17:56 PM
Ohhhh didn't realize Becky Ann Baker was in it. She's my favorite TV mom.



re: Favorite 'I want' song in a musical Jul 29 2008, 03:26:17 PM
"Great Big Stuff"-Dirty Rotten Scoundrels


re: Best Dressed at the Tonys? Jun 16 2008, 06:35:42 PM
I loved Kate Fleetwood's gown.

And Laura Benanti was best dressed, I agree.



Chicago folks: Can I recommend Jun 16 2008, 12:16:13 PM
Hi all,

Based on favorable reviews in Time Out Chicago and the Chicago Reader, I went to see "Gas for Less" at the Goodman yesterday. Go see it! It closes on the 22nd, so see it now.

The acting was impeccable. Good story, lots of fun northside Chicago references...just a nice piece of writing and acting.





re: Favorite acceptance speech Jun 16 2008, 11:36:59 AM
Laura's and the ladies of August: Osage County...Deanna Dunagan, Rondi Reed, and Anna D. Shapiro.




re: Cat Question May 28 2008, 04:27:31 PM
Murphy got a new bed. He fits, right?





re: John Lithgow, Dianne Weist, Katie Holmes to star in ALL MY SONS Revival May 19 2008, 05:12:40 PM
Awww...Lithgow and Weist...a "Footloose" reunion!



re: rOcKS @ 'August: Osage County' Apr 21 2008, 11:00:08 AM
I saw it last Tuesday and I can't agree more. Amazing cast. The acting is flawless and I adored Rondi Reed.


re: Is He Dead? Not Yet...On March 9, He Will Be Feb 27 2008, 10:11:41 AM
Yeah you can imagine how happy I am...I will be in NYC in April and this is what I was looking forward to seeing. :|




re: Video of Idina Menzel Singing on The Today Show Jan 30 2008, 02:15:39 PM
I adore Idina, but this song is a little too "American Idol finale" for me.


re: My Sister's Keeper Oct 19 2007, 10:50:18 AM
So, I finished it last night. I loved the majority of it, but yeah, the ending...ugh. It played like a bad Lifetime movie. I also could have done without the Campbell/Julia storyline. Too bad, the chapters dedicated to Anna, Brian, and Sara were amazing.



re: EEEEEE! RUMORS SWIRLING ABOUT POSSIBLE POLICE REUNION! Jul 5 2007, 11:14:29 AM
Toniiiiiiiight...toniiiiiiiight...won't be just any night......




re: Top Chef! - SPOILER ALERT Jun 21 2007, 12:09:00 PM
OK, two episodes down and so far, I'm really liking this season. The only one I can't stand is Joey. Hung is all attitude, but he seems to have the talent to back it up. Brian is pretty hit or miss but he has that crazy chef thing, ala Dave going on.

I'm pretty neutral on the rest of the contestants so far.




You must log in to view off-topic posts.