Profile for Charley Kringas Inc
| | |
| --- | --- |
| Member Name: | Charley Kringas Inc |
| Contact User: | You must be logged in to contact BWW members. |
| Birthday: | 12 - 26 |
| Gender: | Male |
Most Recent Message Board Posts:
View Off Topic Posts
I realized that I am more anxious to read a Whizzer review than any critic.
Mar 17 2019, 06:44:42 PM
Absolute agreement, and one of the main reasons I wish BWW's search function was better is to be able to search their (his?) posts for reviews!
Longest Original Cast Members? Mar 15 2019, 08:50:03 AM
I think the proper word is "tallest".


Evan Hansen IS a sociopath Mar 14 2019, 09:15:12 AM
It's interesting that discussion about a show ostensibly about mental health awareness tends to come with a bunch of people saying "he's not mentally ill!", which really says something both about our fundamental cultural misunderstanding of mental illness and the show's own clumsy handling of its subject.


Shows Without Recordings
Mar 1 2019, 07:25:01 PM
1600 Pennsylvania Avenue is one of the most egregious absences, I think.
Merrily We Roll Along REVIEWS
Feb 28 2019, 03:26:00 PM
Andremthefoozle said: "But yes, I will strongly agree that we could cut the adapted scene from the original Merrily and use the gained time to either tighten the show or reinsert something that was cut."

Bring [clap emoji] back [clap emoji] "Honey"!
Feb 27 2019, 10:59:59 AM
My biggest hesitance regarding jukebox musicals is that the show itself usually, by necessity, is second to the brand of whoever owns the music. Adapting a musical from a book, play, or movie means starting with that backbone and building from it, and obviously that comes with its own limitations, but jukebox musicals face a double issue with both the songs being pre-written and the artist (or whatever team currently represents their corpse) having their own demands. It's impossible for m


A Carol Channing Memorial?
Jan 19 2019, 08:12:15 PM
darquegk said: "I hope this isn't in poor taste, but if they do a show or an event in her honor, I hope Ryan Stiles is invited. His use of Carol Channing as a stock character in "Whose Line Is It Anyway" did more to introduce her to millennials than anything else ever did: I can't count the number of times I've seen people post the "Carol Channing has a magnetic head" sketch in the past week."

I'm not sure what I want more - a big-


The Carol Channing Theater
Jan 19 2019, 08:01:51 PM
Can the entrance look like this: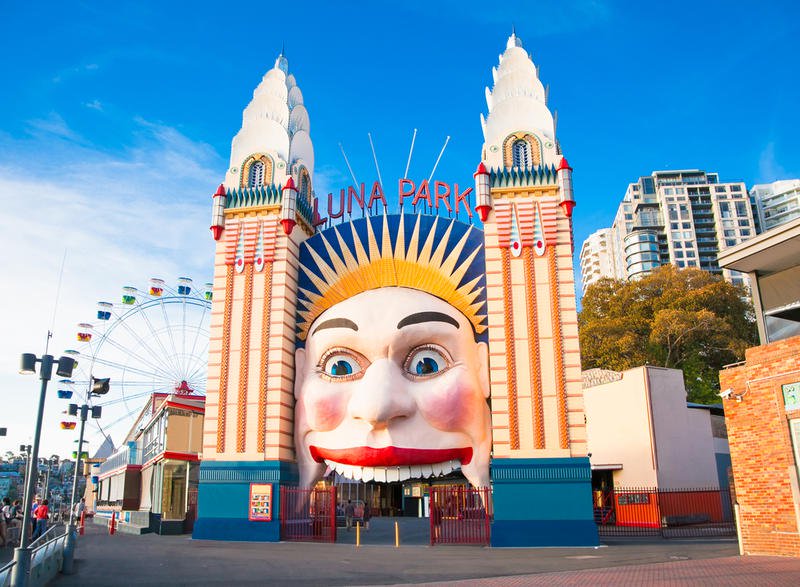 Merrily We Roll Along Previews (2019) Jan 13 2019, 10:54:29 AM


Woah, woah, woah, wow, this is a lot. Are we finally to be rid of the revised version of the script? Was Frank and Beth's kid in this at all? Did they bring back the joke about naming the kid Alvin? The cafe is back but now it's in New York, I wonder what changes they made there - and what happens during the Spencer apartment scene? Because that's thoroughly new! Is the commencement used as a bookend, or does it just start the show? Shame they couldn't bring back Honey, t



Favourite scene transitions? Dec 30 2018, 11:27:32 PM


I don't know if it counts, but the way Michael Bennett has/had the entire chorus line except for the actor or actors about to be featured step back out of the light in perfect unison always thrills me.




What would you see if you had a time machine and tickets to 3 shows? Dec 28 2018, 06:54:15 PM


I saw the 2013 production of Einstein and it was absolutely fabulous. They did a very nice taping of it that you can watch on Youtube that, while obviously not being the same as seeing it in real life, is extremely well done.

Anyways:

-Roar of the Greasepaint, which I don't think has ever had a revival. I've never been able to read the book for it, but I love the concept, and the score is, obviously, great. I'd love to see this come back, but it's hard to imagine



Unpopular Opinions Dec 21 2018, 11:25:26 AM
This is more of an extremely minor opinion but I think 70, Girls, 70 is second only to Chicago in the Kander and Ebb score catalogue. I dont think theres a single bum number in the whole show, and almost all of them are enthralling. Ive been listening to the demo recording, which is almost as wonderful as the cast album, and it makes me wish for a revival.


MARY POPPINS RETURNS Dec 11 2018, 09:16:46 PM
Love love this. It's all the best elements of Charlie, with a well-earned debt owed to the fantastic original score. It's not the original - there's nothing as eerie or beautiful in this by a wide margin as in the original's lullabies, but it's great to hear unabashedly jubilant music in a musical again. I'm really excited to see this. Curious what's going on in Turning Turtle - the very brief segment towards the end when they've gone "flippity flop" has a weird energy that I like.


Revivals That Missed The Mark Dec 10 2018, 11:36:53 AM


broadwayboy223 said: "I didnt get to see the latest Carousel revival but everything I heard (cuts to the music, scenes etc) make me think it definitely missed the mark"

I was most taken by how mismatched everything was. Not one single element seemed to correlate to any other element, it was like thirty different adaptations of Carousel each donated a single piece to make one cacaphonous whole. The direction simply wasn't there - every character was in a different



Trump supporter- Strikes again! At wicked! Nov 30 2018, 10:39:59 AM


I would be fascinated to know what exactly it is that Trump supports and says that doesn't adhere strictly to the conservative playbook. As far as I can tell, he's functionally the physical embodiment of right-wing rhetoric. Frankly, it seems like conservatives are more upset that he's just coming out and saying it, which blows their cover.




TOOTSIE Marquee at Marquis Nov 30 2018, 10:08:47 AM


Almost looks like a menstrual joke.




The Book of Mormon in real life Nov 22 2018, 05:42:54 PM


Maybe we can send Trey Parker and Matt Stone there next.




The Art of the Overture Nov 22 2018, 12:00:15 AM


Bringing the lights down helps a lot, since music on its own doesn't register as "the show" unless it's accompanied by some kind of staging. People are very casual about listening to music, particularly orchestral or instrumental, so it's easy to see why the overture is talked over or ignored. Here I am in the audience, there's a thousand people aroudn me chatting, nobody's onstage yet, I haven't been hooked by any plot or character elements, the lights are s



OBC Merrily cast debut album Nov 20 2018, 09:26:51 PM
Thank you for being a part of my favorite musical!


Call me by your name musical Nov 9 2018, 05:31:26 PM


I could see it as a chamber musical - no big numbers, just subdued and minimal like the Sufjan Stevens music in the film.





You must log in to view off-topic posts.