Profile for TonightsMarquee
| | |
| --- | --- |
| Member Name: | TonightsMarquee |
| Contact User: | You must be logged in to contact BWW members. |
Most Recent Message Board Posts:
View Off Topic Posts
The Inheritance or Slave Play? Nov 24 2019, 05:09:29 PM
Hands down, The Inheritance.


EVITA City center Nov 13 2019, 09:30:49 AM
Thank you!


EVITA City center Nov 12 2019, 11:34:52 PM
For those who went tonight, what was the running time?

Thanks for the review, Matt Rogers!


KRISTIN CHENOWETH: FOR THE GIRLS Show Thread Nov 9 2019, 12:52:03 AM
Got tickets for next week. What's the running time?

Thanks for all the insight!


Which Cursed Child is the worst? Aug 2 2019, 12:07:55 AM
Eric


Kennedy Center Honors 2019 Jul 18 2019, 12:18:14 PM
R&B collective Earth, Wind & Fire
actress Sally Field
singer Linda Ronstadt
childrens television program Sesame Street
conductor and musical visionary Michael Tilson Thomas


FRANKIE AND JOHNNY closes July 28th Jul 8 2019, 06:44:28 PM
Hope more folks catch this show before closing.


The Cher Show to close August 18th Jun 25 2019, 08:58:06 PM
Cher the Goddess deserves something better than this.


re: Book, Music, and Lyrics by One Person? Jun 16 2019, 03:49:18 AM
HADESTOWN
by Anaïs Mitchell

THE GREAT COMET OF 1812
by Dave Malloy

FIRST DAUGHTER SUITE
by Michael John LaChiusa

RAGS PARKLAND...
by Andrew R. Butler


LincTix tickets Jun 14 2019, 08:54:25 AM
Just make sure you really are 21-35. You should be fine.

The bigger question is if there are any tickets available for the performance you wish to see.

Good luck!


2019 Tony Snubs Jun 10 2019, 12:09:57 AM
None, none at all.


2019 Tony Awards Performances Jun 6 2019, 11:08:04 AM
The Tony Awards have announced the line-up of show-stopping performances that will be performed live at the 2019 Tony Awards, on stage from Radio City Music Hall, Sunday, June 9th, 8:00 – 11:00 p.m. (ET/PT time delay), on CBS. The Tony Awards, hosted by James Corden are presented by The Broadway League and the American Theatre Wing.

The evening will feature performances by the casts of: Ain't Too Proud – The Life and Times of the Temptations; Beetlejuice; The Cher Show; Choir Boy; Had


Dear Evan Hansen re-reviewed in the New York Times May 24 2019, 04:34:13 PM
https://www.nytimes.com/2019/05/24/theater/ferryman-cast-review.html

THE FERRYMAN was reviewed again as well.


Printable Tony's Ballot May 19 2019, 02:43:35 PM
It's already up:

https://www.tonyawards.com/tonynight/your-tony-party/


Next New LCT Musical? May 12 2019, 10:39:27 PM
Totally out of topic, but I would love to see Sher direct another play revival for LCT. Between AWAKE AND SING!, JOE TURNER'S COME AND GONE, and GOLDEN BOY, he breathed magic and new life to these (already) wonderful masterpieces.

Perhaps August Wilson's THE PIANO LESSON?


Is the new Oklahoma!???
Mar 21 2019, 03:09:43 PM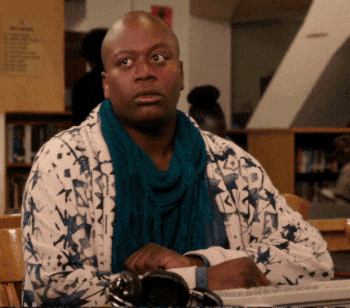 Gary: A Sequel To Titus Andronicus Previews Mar 20 2019, 05:03:40 PM
Is front row TOO close for comfort, sightline-wise? I know it's part of the splash zone.


Burn This Previews Mar 18 2019, 09:50:26 PM
And for lotto winners, where were your seats? Thank you in advance!


Looking to buy Access10 tickets to True West this Saturday or Sunday Dec 29 2018, 10:34:23 PM


-edited, thank you-




Daniel Fish-Directed OKLAHOMA! Lassos its Way to St. Ann's Warehouse Oct 21 2018, 02:36:07 PM


-whoops-





You must log in to view off-topic posts.