Profile for \_(•_•)_/
| | |
| --- | --- |
| Member Name: | \_(•_•)_/ |
| Contact User: | You must be logged in to contact BWW members. |
| Birthday: | - |
Most Recent Message Board Posts:
View Off Topic Posts
Evan Hansen IS a sociopath Mar 17 2019, 12:21:09 PM
If your child died, and a kid from his school made up an entire friendship with him, and lead you and the rest of your family on about what he said/what he did, and it all turned out to be a lie, I can guarantee you would call him a Sociopath.

I however don't see Evan as a sociopath, he just doesn't know any better, he wasn't used to the attention and when he got it, he did everything to keep it.

However, I don't like the message the kids are getting that actions are okay if y


LGBTQ+ Mar 17 2019, 11:38:14 AM
While this situation is messed up, should atheists be allowed to perform in musicals like Sister act, jesus christ superstar, scandalous? After all they are just beliefs.


I don't agree with the situation, just a thought that came to my mind.


How did the Band's Visit win so many Tonys??? Mar 16 2019, 03:38:32 PM
Mean girls, frozen, and spongebob were the other nominees and you are wondering how the bands visit won? Lmfao. Come on now


BE MORE CHILL (Broadway) Reviews
Mar 15 2019, 11:28:21 AM
https://www.broadwayworld.com/article/BE-MORE-CHILL-to-Release-Broadway-Cast-Recording-20190315



cast album released this spring. The marketing for this show confuses me. If you want teens to come why are you giving them a cast album
The mezzanine is not the balcony. Or is it? Mar 14 2019, 03:12:59 PM
Theatrelyfe, you constantly have for the last month, get under peoples skins so they blow up. I'm starting to think you enjoy it, and your goal is to get into fights. Please stop. You need to stop policing how people treat you and others. If you can't handle the heat, stay out of the kitchen. People should stop conversing with you, because all you do is pull the victim card. Stop picking fights please.


SPRING 2018- Yet to be announced shows?
Mar 14 2019, 12:36:07 PM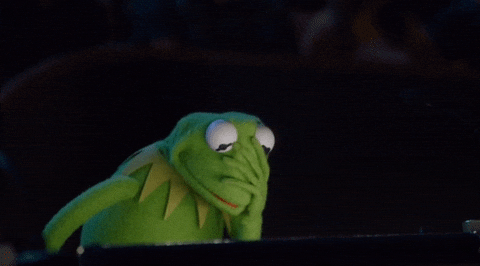 BE MORE CHILL (Broadway) Reviews Mar 13 2019, 06:31:42 PM
Life's too short to care about peoples feelings. I'm tired of everyone being so damn sensitive. If you don't like something, then don't waste your time, leave at intermisson. Who cares.


BE MORE CHILL (Broadway) Reviews Mar 13 2019, 05:43:11 PM
This thread gives me a ****ing aneurism everytime I open it.


BE MORE CHILL (Broadway) Reviews Mar 13 2019, 05:42:38 PM
YIKES!
If i'm not enjoying a show, you better believe I will leave at intermisson. It's MY money. Maybe put on a better show next time, that is not my problem. Leaving a show is okay. It's our money. We bought the tickets!


When a show closes, what does the ensemble do? Mar 12 2019, 01:22:10 AM
Principals, Ensemble, Dressers, stage management, props, ushers, sound, lightning, band, hair/makeup everyone involved goes unemployed until they start the long process of finding work again.


Definition of 'a mess' Mar 11 2019, 11:03:38 PM
What would you say the age rating would be?


Broadway Grosses: Week Ending 3/10/19 Mar 11 2019, 03:46:57 PM
I know the prom wanted to make it the tonys, but come on, these numbers are horrible. Do you think they will close before, if the nominations are not what they want?


Broadway Grosses: Week Ending 3/10/19 Mar 11 2019, 03:43:10 PM
Opening night. It was opening night. They comp Opening night because celebritys and media wouldn't pay to come.

But don't be suprised if the rest of the run is heavily discounted/comped.


BE MORE CHILL (Broadway) Previews Mar 10 2019, 03:24:20 PM


Andres_123 said: "I see Be more chill as not aproper Broadway show but as the underdog scrappy show with a look that's not very Broadway. To many it looks cheap and not professional and the songs generic or not sounding good. I think the look of the show along with the costumes and songs are not something a Broadway audience is used to or expecting. Sci-fi teen musicals with a rock score has never really been done before or at least the way Be more chill is doing it. The show is



BE MORE CHILL (Broadway) Previews Mar 10 2019, 01:53:23 PM


Scarlet Leigh said: "VotePeron said: "This board's determination to bring downBe More Chillis just fascinating to me. You want to talk about bad lyrics - have you listened toThe Prom?It's a matter of taste. If it's not for you, it's not for you."

You're right. And if that happens to mean that it's not for people on the board and they express that, then... what's the problem exactly?

Just as you lik



Question for Mod's. Mar 9 2019, 02:28:20 PM
Im not sure if its just me, but on mobile the font size is pretty small all of the sudden, I was wondering if there was any way to change this? Kind of giving me a headache, trying to squint. Thanks in advance!


Beetlejuice vs. Tootsie vs. Ain't Too Proud Mar 5 2019, 03:16:05 PM
If our opinions don't matter, why are you asking for it then? Everyone said Tootsie, take it or leave it. Ain't too proud has not received good reviews from anything. Stan twitter is just hyping it up.

See Tootsie. But I doubt you will.

So have fun at Ain't too proud.


Can someone please discuss the concept behind this production? Mar 5 2019, 12:07:12 AM
Oh man. Do you see anything getting nominated?


Spongebob Tour Auditions Cancelled? Mar 4 2019, 04:31:03 PM
Just an educated guess btw


Spongebob Tour Auditions Cancelled? Mar 4 2019, 03:59:38 PM
Since the listing expired on Feb 28th that would make Feb 28th the audition date. The 7th is probably the Call backs



You must log in to view off-topic posts.