Profile for Robbie2
| | |
| --- | --- |
| Member Name: | Robbie2 |
| Contact User: | You must be logged in to contact BWW members. |
| Birthday: | 12 - 14 |
| Gender: | Male |
| Location: | NYC |
Most Recent Message Board Posts:
View Off Topic Posts
Repeat Visits To Shows
Feb 20 2019, 10:11:47 PM
theaterlyfe19 said: "I know there are people who see shows more than once. I know people see the same show a lot. As long as they have the money for it, and they are rewspectful to the show and the actors, I dont see a problem with this. Theyre not hurting anyone and why should people care if it brings someone joy? Thoughts?"



Personally, I (we) usually just see a show one time. Never really understood why some see a show sometimes 4,5 even 10x? That'


Be more chill grosses guy
Feb 20 2019, 09:40:19 PM
tomwsjr said: "I have a feeling this show is going to attract many immature crazy fans obsessing over this trite musical"



Yup teens-25 is the target market. They will have a hard time marketing this to the older generation the market that attends BWAY musicals! We surely have no interest and we're in our early 40's and none of our friends will be seeing this and I highly doubt anyone over 40 will have interest and that will be problemati


Betty Buckley
Feb 20 2019, 09:25:03 PM
:) that's the magic of theater!
Alice By Heart (PREVIEWS)
Feb 20 2019, 09:21:30 PM
Wonderland flopped on BWAY...this has no future and won't land there either is what my souces in the industry are saying.
Broadway Grosses: Week Ending 2/17/19
Feb 20 2019, 09:13:31 PM
Wick3 said: "I wish the Ferryman numbers were higher given it was the last week of the majority of the British cast.

I'm glad Be More Chill broke the house record at the Lyceum but then it made me think --- is it normal for first week of previews to be only 7 performances (rather than 8?) Also, was it an 'easy' record to break given the previous 7-day record was set back in 2008. Either way, they broke the record and good for them. I hope they keep it up!<


Betty Buckley
Feb 20 2019, 09:07:58 PM
antonijan said: "I think the title of this thread is unfair to Ms. Buckley....

Seeing matinee now and intermission was extended"

How'd you like it?
Rate my April Trip
Feb 20 2019, 08:42:54 PM
skip Aladdin...ZZZZZZzzzzzzzzzz don't miss and see TOOTSIE !

https://tootsiemusical.com/


BE MORE CHILL (Broadway) Previews
Feb 20 2019, 08:40:32 PM
From what I've heard and read here...It sounds that most everyone prefers this Troy Iwota dude over Salazar as he looks and is much younger 27 than Salazar will be 33 in March (looks much older) and Troy is a far better singer and actor. I wonder if they may replace him?

Personally, not a fan of Salazar from what I've seen him in.
Liza with a z question
Feb 19 2019, 02:12:40 PM
They also did LIZA at the Winter Garden in '74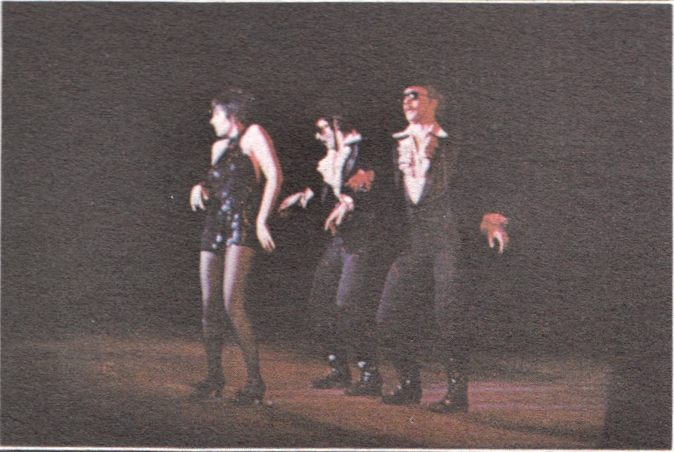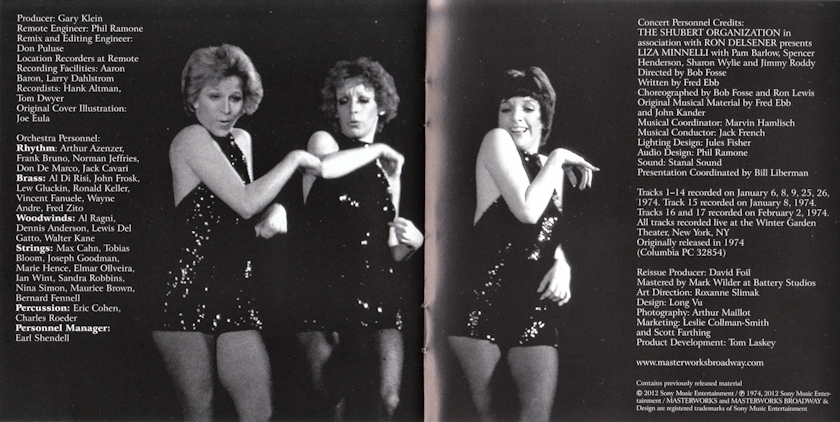 BEETLEJUICE Box Office Sweepstakes
Feb 18 2019, 11:28:12 PM
Set Design by David Korins


Marie, Dancing Still (formerly Little Dancer)
Feb 18 2019, 03:41:54 PM
Terrible title...go back to "Little Dancer". Would love to see Kate Baldwin as Marie if this comes to BWAY since she recently did the workshop.


What ONE new show to see in June for Dad and Daughters??
Feb 17 2019, 06:47:52 PM
I sugesst: Tootsie or Hadestown

One of these will WIN Best Musical this season!
BEETLEJUICE Box Office Sweepstakes
Feb 14 2019, 11:06:17 PM
I just checked all the previews during the week performances and Orch center rear and rear Orch sides for are $69 same as the last 4 rows for the whole mezzanine.

I guess we missed out!
Joe Allen Question
Feb 14 2019, 02:27:46 PM
Miles2Go2 said: "This makes me want to eat there. It's been on my radar for awhile. I don't have dinner plans tonight before Kiss Me, Kate. Perhaps I'll try this (sir at the the bar) if I don't try that Italian place around the corner from Studio 54."



Sitting at the bar is great and go for the burger ~ YUMMY! NJOY Kate!
GIRL/NORTH COUNTRY part of Mirvish season
Feb 13 2019, 09:42:53 PM
Theatrefanboy1 said: "So I guess we can only hope that a broadway run will be in 2020 now?
Is it safe to say that their won't be a production opening on broadway before December 2019?"

Yes, they won't bring it in till spring '20...hopefully!
Joe Allen Question
Feb 13 2019, 09:40:57 PM
dramamama611 said: "So....I got reservations for Joe Allen's (first time, actually) and because I waited until 1pm, I had to settle on a 6pm reservation. I'm guessing, like most NY restaraunts, that an hour is plenty of time to dine? I'm only concerned since we have a 7:30 curtain for Harry Potter.



Any thoughts appreciated."



Look over the menu prior and arrive early around 5:45 and order right away when you sit down. J


BE MORE CHILL (Broadway) Previews
Feb 12 2019, 11:51:42 PM
Changes to Beetlejuice?
Feb 12 2019, 11:39:30 PM
Broadway Marquees
Feb 12 2019, 11:29:57 PM
dmwnc1959 said: "Sooooo, digging up my old thread here. I'm heading back to Broadway (woooohoooo!!!!) in 31 days and want to add to my little picture album of marquees.

Other than "Beetlejuice" at the Winter Garden, are the



BE MORE CHILL (Broadway) Previews Feb 12 2019, 07:42:43 PM


oncemorewithfeeling2 said: "This thread has made me feel so old, so fast. And I'm a huge advocate of the whole "being in your 30s doesn't make you." I'm old. I'm f'ing ANCIENT."



HA yea what's with this Maura chick.





You must log in to view off-topic posts.