News About amber at jack
THE CROWN, CHERNOBYL Lead 2020 BAFTA Television Awards Nominations - See Full List!
June 04, 2020
The British Academy of Film and Television Arts has today announced the nominations for the Virgin Media British Academy Television Awards and British Academy Television Craft Awards. (more...)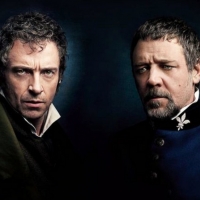 Broadway From Home: Musicals and Movies Streaming on HBO Max!
May 28, 2020
HBO's new streaming service, HBO Max, launched on May 27, 2020, and it features a collection of content curated from across WarnerMedia's catalog and a roster of new Max Originals, plus acquired franchises and films. (more...)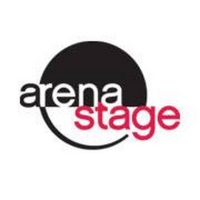 Arena Stage Announces Online Spring/Summer Season, LOOKING FORWARD
May 22, 2020
Arena Stage at the Mead Center for American Theater has announced the expansion of its online programs and events through August 2020. Arena Artistic Director Molly Smith has curated a diverse and engaging Spring/Summer Season, Looking Forward, connecting artists and audiences locally and nationally. (more...)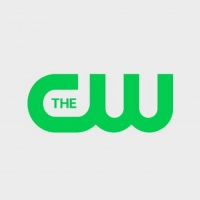 The CW Network to Launch Its New Season in January 2021
May 14, 2020
The CW Network will officially launch its new season in January 2021 with its regularly scheduled series line-up, while loading up Fall 2020 with fresh original and acquired scripted series and alternative programming, it was announced today by Mark Pedowitz, Chairman and Chief Executive Officer, The CW Network. (more...)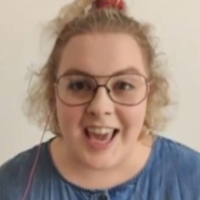 VIDEO: HAIRSPRAY West End Star Lizzie Bea Sings 'Good Morning, Baltimore'
April 16, 2020
Lizzie Bea, the star of the West End revival of Hairspray the Musical hit social media today to bring fans a sneak peek of her performance! (more...)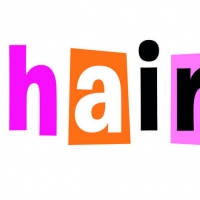 HAIRSPRAY Announces Rescheduled Season At The London Coliseum
April 03, 2020
The producers of Hairspray the Musical have announced new performances dates for the multi award-winning smash hit musical at the London Coliseum. (more...)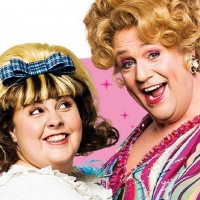 HAIRSPRAY West End Revival Postponed to Autumn 2020
April 02, 2020
The multi-award-winning smash hit musical Hairspray has announced new dates for its limited West End return. (more...)
Garden State Film Festival Announces Virtual Victory and Award Winners
April 01, 2020
The Garden State Film Festival (GSFF) presented more than 240 independent films to +15,000 viewers virtually through parallel and dynamic digital streaming in light of the global COVID-19 crisis, and the announcement from the Governor of the State of New Jersey further restricting public gatherings.  (more...)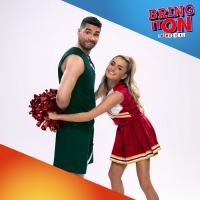 BRING IT ON The Musical UK Tour Now On Sale
March 13, 2020
Selladoor Worldwide has announced that Amber Davies will star as 'Campbell' alongside Louis Smith as 'Cameron' in the upcoming UK and Ireland tour of BRING IT ON THE MUSICAL which heads to Theatre Royal Brighton from Tuesday 22 a?" Saturday 26 September. (more...)
Photo Flash: London's Independent, Fringe & Alternative Theatres Celebrated at THE OFFIE AWARDS 2020
March 09, 2020
Celebrating its 10th anniversary with a ceremony held in the iconic Grand Hall of Battersea Arts Centre on Sunday 8 March 2020, the Off West End Awards once again celebrated the best of independent, fringe and alternative theatres across London. (more...)
BWW Review: INTO THE WOODS at Red Curtain Theatre Get Their Wishes
March 05, 2020
I wish....more than anything that the Red Curtain would have extended their run of INTO THE WOODS just a little longer, because I knew of other people who had scheduling conflicts, but really wanted to see it. And they should have seen it. It was comparable to the 1987 Broadway version. I ended up catching the last show of the run on Sunday, February 23, at Staples Auditorium at Hendrix College, and though I thought the audience lacked in energy, the cast pushed on through their wishes like pros. (more...)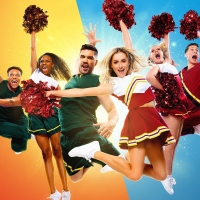 BRING IT ON THE MUSICAL Announces London Season And Full Casting For UK Tour
March 05, 2020
BRING IT ON THE MUSICAL will play a London season the Southbank Centre's Queen Elizabeth Hall from Wednesday 9 December 2020 to Sunday 10 January 2021, following a UK and Ireland Tour which opens at the Birmingham Hippodrome on 2 June 2020. Full tour dates in the listings below. (more...)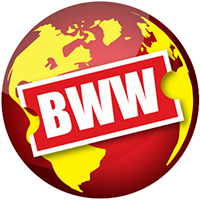 Fulton Theatre Presents KINKY BOOTS and SNOW WHITE
March 02, 2020
Fulton Theatre presents the regional premiere of the Tony Award-winning Kinky Boots! This dazzling musical will lift audiences' spirits when it opens on Thursday, March 5, 2020, with preview performances on March 3rd and 4th. The Broadway smash hit has a book by Harvey Fierstein and a Grammy Award-winning score by pop sensation Cyndi Lauper has been HELD OVER for an additional week, now set to close on Saturday, April 4th. (more...)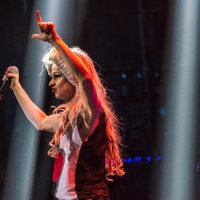 John Cameron Mitchell Brings THE ORIGIN OF LOVE Tour to CAP UCLA
February 26, 2020
UCLA's Center for the Art of Performance (CAP UCLA) presents John Cameron Mitchell's The Origin Of Love Tour on Saturday, April 11, at The Theatre at Ace Hotel in Downtown LA. This performance is currently sold out. (more...)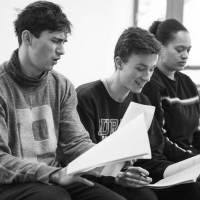 Photo Flash: Inside Rehearsals For DUMBLEDORE IS SO GAY
February 21, 2020
With a few days left until Dumbledore Is So Gay by Robert Holtom premieres at the Network Theatre as part of VAULT Festival, here's a sneak peak into the rehearsal room with the cast Alex Britt, Max Percy and Charlotte Dowding, directed by Tom Wright and movement direction by Rachael Nanyonjo.  (more...)
The best gaming mouse is critical regardless of whether you're a casual gamer or trying to go toe-to-toe in the latest esports. Having one of the ...
Ages
: bestgamingmouse