Review Roundups - Page 79
Check out BroadwayWorld.com's Review Roundups featuring ALL the reviews from Broadway, Off-Broadway, National Tours, the West End and Beyond!
MOST POPULAR ARTICLES
LAST 30 DAYS
Review Roundup: Did The Critics Fall In Love With SLEEPLESS?
Posted: Sep. 2, 2020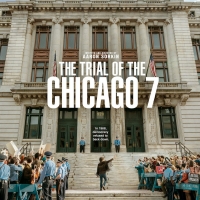 Review Roundup: THE TRIAL OF THE CHICAGO 7
Posted: Sep. 26, 2020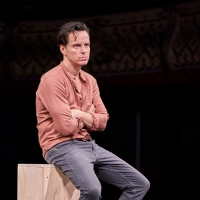 Review Roundup: Andrew Scott in THREE KINGS as Part of Old Vic: In Camera - What Did the Critics Think?
Posted: Sep. 6, 2020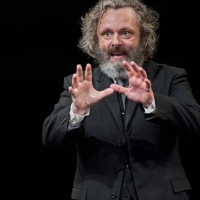 Review Roundup: FAITH HEALER, with Sheen, Varma and More
Posted: Sep. 21, 2020


LAST 365 DAYS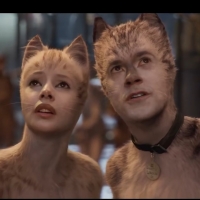 Reviews: CATS Hits The Big Screen - See What The Critics Are Saying!
Posted: Dec. 18, 2019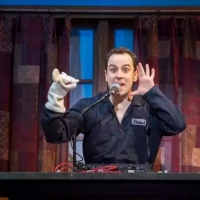 Reviews: MRS. DOUBTFIRE's Pre-Broadway Engagement in Seattle
Posted: Dec. 16, 2019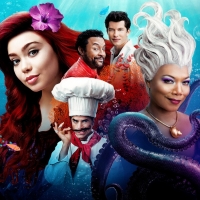 Reviews: THE LITTLE MERMAID LIVE! - What Did the Critics Think?
Posted: Nov. 6, 2019


UK Roundup - Patrick Stewart, Wicked, Blue Man Group, High Society

November 19, 2005

Patrick Stewart revives his one-man Christmas Carol, Billy runs against Poppins for Best Musical, Blue Man Group opens and Wicked plans to fly East?
---
UK Roundup - Billy Elliot, Ray Charles + West End rumours..!

May 17, 2005

Billy Elliot gets great reviews, a Ray Charles tribute opens, a Motown tribute opens, first-time playwrights invited to write West End play and rumours fly!
---
UK Roundup - Rob Lowe, Billy Elliot, Chichester Festival

May 6, 2005

West Wing's Rob Lowe stars in A Few Good Men, Chichester succeeds in 'Business' and 3 Billy Elliots prepare for their West End opening
---
UK Roundup - Billy Elliot, Mary Poppins, Nathan Lane

December 19, 2004

As Mary Poppins opens to a rave celebrity reception, Billy Elliot announces casting and Liza makes a TV comeback.
---
UK Roundup - The Producers, Jerry Springer, Primo

November 18, 2004

The awards season starts with the Evening Standard Awards and The Producers is a West End hit!
---
UK Roundup - Anna & Tropics, Cybill, Bat Boy

September 25, 2004

Anna brings her tropics, Cybill runs riot and Mary begins flying!
---
UK Roundup

May 24, 2004

The chandelier falls on the audience - but surprisingly it's not at Phantom, there's a new Harry and Sally, Lorna Luft gives us Judy Garland and summer gets underway.
---
UK Roundup - Sondheim's Forum, Imogen Stubbs, Fuddy Meers review

May 1, 2004

This week we see another Duke of York's closure, read the exciting casting for the National's production of Forum and take a trip to see Fuddy Meers pre-West End.
---
UK Roundup

March 14, 2004

Alicia Witt shapes up the West End as we gossip about The Last Five Years.. plus there's a 'Double' regional opening
---