Nicole Ackman - Page 1
Nicole Ackman returned to her native Raleigh, North Carolina after living in London and New York City. She studied communications and history at Elon University and earned her Master's in Arts Administration at City University of London. Nicole has been writing for BroadwayWorld for several years in different capacities, in addition to her own blog and several film sites. She also enjoys classic literature, house museums, British chocolate, and Star Wars.
MOST POPULAR ARTICLES
LAST 30 DAYS
LAST 365 DAYS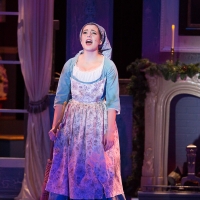 BWW Review: CINDERELLA, RLT
Posted: Dec. 7, 2019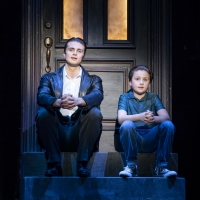 BWW Review: A BRONX TALE
Posted: Nov. 6, 2019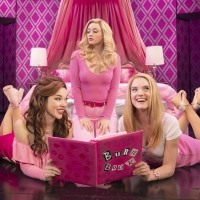 BWW Review: MEAN GIRLS, National Tour at DPAC
Posted: Feb. 12, 2020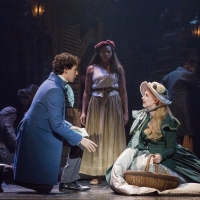 BWW Review: LES MISÉRABLES National Tour
Posted: Mar. 11, 2020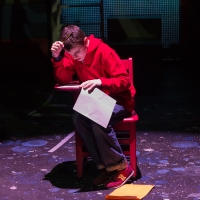 BWW Review: CURIOUS INCIDENT, RLT
Posted: Jan. 19, 2020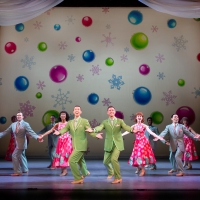 BWW Review: WHITE CHRISTMAS National Tour
Posted: Dec. 4, 2019


BWW Interview: Brandon A. Wright of THE COLOR PURPLE National Tour

March 13, 2020

Brandon A. Wright plays Harpo in THE COLOR PURPLE, originally scheduled to come to DPAC from March 20 to 22. Wright is a graduate of Wayne State University and is originally from Newark, NJ.
---
BWW Review: LES MISERABLES National Tour, DPAC

March 11, 2020

Sometimes, I worry when seeing LES MISERABLES yet another time that it won't ignite the same spark within me. And yet, without fail, this musical reminds me not just why I love theatre, but also of so many truths about humanity. It's a multi-layered story, difficult to simmer down to a concise summary.
---
BWW Review: SUMMER: THE DONNA SUMMER MUSICAL National Tour at DPAC

February 26, 2020

DPAC has 'Unconditional Lovea' for Donna Summer this week as the National Tour of DONNA: THE DONNA SUMMER MUSICAL is in town. The show uses classic hits of the disco queen like 'Love to Love You Baby' and 'Hot Stuff' to craft a 'concert of a lifetime.' Three women portray Donna at different periods of her life -- Duckling, Disco, and Diva -- to tell how she went from a young girl singing in church in Boston to a top creator of dance floor hits. The show is largely about the adversity that she faced throughout her career, a story that even those familiar with her music may not know.
---
BWW Interview: Steven Grant Douglas of the SUMMER: THE DONNA SUMMER MUSICAL National Tour

February 22, 2020

Steven Grant Douglas plays Bruce Sudano in the SUMMER: THE DONNA SUMMER MUSICAL, coming to DPAC February 25 through 29. SUMMER sheds light on the life of musical sensation Donna Summer using her classic hits that audiences know and love. Douglas has previously performed at DPAC with the national tour of GHOST THE MUSICAL and is an alum of the University of Minnesota Duluth.
---
BWW Review: SEUSSICAL TYA, Raleigh Little Theatre

February 16, 2020

Raleigh Little Theatre's latest production is the Theatre for Young Audiences version of SEUSSICAL. It's a seventy-five minute version of the show, created specifically for younger audiences to enjoy. The show is based on the works of Dr. Seuss with Cat the Hat serving as the narrator as it follows the story of Horton. It's directed by Kathleen Rudolph, RLT's Associate Education Director who has been part of the RLT education program for 23 years.
---
BWW Review: MEAN GIRLS, National Tour at DPAC

February 12, 2020

The MEAN GIRLS National Tour is trying to make fetch happen at DPAC this week. If you like high school drama, big flashy vocals, and lots of pink costumes, then it's the perfect show for you. Everyone probably knows of the 2004 comedy film a?oeMean Girls,a?? written by Tina Fey, that starred Lindsey Lohan, Rachel McAdams, and Amanda Seyfried. It absolutely took over pop culture and is still considered one of the most quotable movies today.
---
Review: RENT, National Tour at DPAC

January 29, 2020

There are some musicals that become cultural milestones, that permeate beyond the theatre community into mainstream popular culture. OKLAHOMA did so in its day and HAMILTON is an obvious modern example. But if there's one show that achieved it in the 1990s, it's RENT. And this week, you can see the 20th Anniversary touring production at DPAC. The show's music, lyrics, and book by Jonathan Larson haven't changed over the past two decades but the world in which they exist certainly has.
---
BWW Interview: Joshua Tavares of RENT on Tour

January 24, 2020

Joshua Tavares plays Angel in the 20th Anniversary RENT National Tour, coming to DPAC January 28 to February 2. RENT is a story of love, tolerance, and hope that follows seven artists in New York City at the height of the HIV/AIDS crisis. The musical, with book and music by Jonathan Larson, has been beloved since it first opened on Broadway in 1996. Tavares is originally from Hawaii and attended school at the University of Hawaii at Hilo and AMDA NY. This is his first national tour.
---
BWW Review: THE CURIOUS INCIDENT OF THE DOG IN THE NIGHT-TIME, Raleigh Little Theatre

January 19, 2020

a?oeThe Curious Incident of the Dog in the Night-Time,a?? Raleigh Little Theatre's latest show, is the first local production of the much-acclaimed play. Directed by RLT Artistic Director Patrick Torres, the production explores the mind of a brilliant young man and the effects that the crumbling of his parents' relationship has had upon his life.
---
BWW Review: CINDERELLA, Raleigh Little Theatre

December 7, 2019

If you're looking for a fun family show to see this holiday season, Raleigh Little Theatre's CINDERELLA is a great choice. This year marks the 36th annual production of the musical and Mike McGee returns to direct for his second year. The show is based on the original, well-known fairy tale by Charles Perrault and adapted by Jim Eiler. It's an outlandish yet narratively simple version of the story, but it's sure to thrill younger children.
---
BWW Review: RAGTIME, PlayMakers Repertory Company

December 6, 2019

RAGTIME is a musical that is as relevant now as it was in 1998 when it premiered and the production currently on at PlayMakers Repertory Company makes that abundantly clear. While the show might be set in the state of New York in 1906, it makes statements about immigration, race relations, corrupt justice, and women's rights that continue to ring true today. Director Zi Alikhan stages the show as you've never seen before, cutting away the period clothing and elaborate setting to focus on its brilliant music and lyrics and the poignant themes it explores. The new 360 degree theatre layout puts the audience firmly into the action, letting them get even closer to the characters than in a normal show.
---
BWW Review: WHITE CHRISTMAS National Tour

December 4, 2019

It seems that the best things really do happen while you're dancing, or at least they do in the touring production of WHITE CHRISTMAS that's currently at DPAC. The musical is at its very best during its high-energy dance numbers. The show is based on the 1954 holiday classic film starring Bing Crosby, Danny Kaye, Rosemary Clooney, and Vera-Ellen. With music and lyrics by Irving Berlin, the show is a fun Christmas-themed romp with plenty of 1950s nostalgia, beautiful costumes, and great tap dancing.
---
BWW Review: HAVING OUR SAY, North Carolina Theatre

November 10, 2019

'At my age, I can say what I want,' Bessie Delany says in HAVING OUR SAY: THE DELANEY SISTERS' FIRST 100 YEARS. And truly, who's to argue with a woman who's lived more than a century? North Carolina Theatre's latest show tells the story of sisters, Sadie and Bessie Delany, two African-American women who were trailblazers in their careers and communities. Directed by Tia James, the play invites the audience into the sisters' home as they recount stories from their lives and explores themes of family, faith, and what it means to be a black woman in America.
---
BWW Review: A BRONX TALE National Tour

November 6, 2019

Audiences might be familiar with the 1993 film, a?oeA Bronx Tale,a?? which was directed by and starred Robert De Niro. It's the tale of a young man growing up in the Bronx in the 1960s who is torn between his father and the Mafia boss who takes him under his wing. The film also featured its writer, Chazz Palminteri, and was based on his one-man play of the same name. The musical A BRONX TALE was adapted by Palminteri from that play over the course of a decade and opened on Broadway in 2016. It is this production that is at DPAC this week, as a stop on its second national tour.
---
BWW Interview: Tyler Dema of A BRONX TALE On Tour

November 1, 2019

Tyler Dema plays Crazy Mario and is in the ensemble of the US tour of A Bronx Tale, coming to DPAC November 5-10. A Bronx Tale is set in the Bronx in the 1960s and is based on the writer Chazz Palminteri's true life story. With music by Alan Menken and lyrics by Glenn Slater, this musical is sure to appeal to everyone. A New York native, Tyler graduated from Elon University in Elon, North Carolina this year. This is Tyler's national tour debut.
---
BWW Review: AROUND THE WORLD IN 80 DAYS, Theatre Raleigh

October 19, 2019

Theatre Raleigh's first show of their 2019-2020 Family Series, AROUND THE WORLD IN 80 DAYS, is a fetching and cute musical suitable for the whole family. It's a simplified concise adaptation of the 1873 Jules Verne novel of the same name packed down into a sixty-minute run time. With an adventure story, talented cast, and playful set, it's a show well worth seeing, especially if you have young children.
---
BWW Review: BLOOD AT THE ROOT, Raleigh Little Theatre

September 29, 2019

Plays and musicals are often written about racial incidents that have happened in the distant past, like THE SCOTTSBORO BOYS or the fictional RAGTIME. It's less often that they are written about more contemporary events like the true story of the Jena Six, six black students charged with attempted murder after a school fight in Louisiana in 2006. But Dominique Morisseau's BLOOD AT THE ROOT at Raleigh Little Theatre tackles the topic with respect and thoughtfulness, creating a narrative that examines the situation from many sides of the student body of the high school where it occurred.
---
BWW Review: Theatre Raleigh's THE SCOTTSBORO BOYS

September 8, 2019

When you open a program to find a page recommending ways that people can take action after seeing a musical (like registering to vote and supporting groups like the ACLU), you know that you're going to see something special. Theatre Raleigh's last show of their 2019 Summer Season, THE SCOTTSBORO BOYS, is a daring musical about the Scottsboro Boys trials in the 1930s in Alabama. It has a company of all African-American performers, except one, and takes inspiration from minstrel shows. The show is directed and brilliantly choreographed by Gerry McIntyre who manages to make it very impactful, without feeling overdone.
---
BWW Review: A GENTLEMAN'S GUIDE TO LOVE AND MURDER at Raleigh Little Theatre

August 19, 2019

Raleigh Little Theatre's A GENTLEMAN'S GUIDE TO LOVE AND MURDER is the first local production of this musical which won the Tony Awards for Best Musical and Best Book of a Musical in 2014. The hilarious romp has a score that's reminiscent of Gilbert and Sullivan's work, complete with patter songs and romantic ballads. A Gentleman's Guide to Love and Murder is Artistic Director Patrick Torres's fourteenth show he has directed at Raleigh Little Theatre and this month marks his five year anniversary at the company.
---
BWW Review: Theatre Raleigh's THE BRIDGES OF MADISON COUNTY

August 9, 2019

There are some musicals that it's difficult to imagine someone could watch without their heart being touched. Theatre Raleigh's production of THE BRIDGES OF MADISON COUNTY, directed by their Artistic Director Lauren Kennedy Brady, is certainly one of those pieces. Based on the novel of the same name, it's a story of family and isolation, love and romance, and wondering if you were meant for more than the life you're leading. With gorgeous music by Jason Robert Brown, this heart-wrenching show is sure to connect with audiences.
---