Nancy Grossman

From producing and starring in family holiday pageants as a child, to avid member of Broadway Across America and Show of the Month Club, Nancy has cultivated her love of the art and respect for the craft of theatre. She fulfilled a dream when she became an adult-onset tap dancer in the early 90's ("Gotta dance!"); she fulfills another by providing reviews for BroadwayWorld.com. Nancy is a member of the Boston Theater Critics Association, the organization which bestows the annual Elliot Norton Awards which honor the outstanding achievements of the Boston theater community, and she formerly served on the Executive Board of the Independent Reviewers of New England (IRNE). Nancy is an alumna of Syracuse University, has a graduate degree from Boston University, and is a retired Probation Officer-in-Charge in the Massachusetts Trial Court system.

MOST POPULAR ARTICLES
LAST 30 DAYS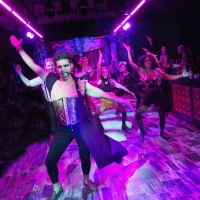 BWW Review: THE ROCKY HORROR SHOW: Moonbox Productions Brings It Back to Harvard Square
Posted: Oct. 21, 2019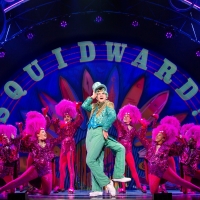 BWW Review: THE SPONGEBOB MUSICAL: A Sunny Outlook Under the Sea
Posted: Oct. 18, 2019


BWW Review: New England Premiere of TRAYF: You Don't Have To Be Jewish
Posted: Oct. 16, 2019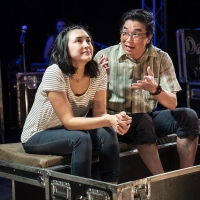 BWW Review: CAMBODIAN ROCK BAND: Feel the Beat at Merrimack Repertory Theatre
Posted: Oct. 23, 2019


BWW Review: THE THANKSGIVING PLAY: Pardon Our Political Correctness
Posted: Oct. 29, 2019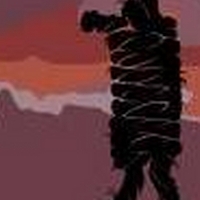 BWW Review: SALTONSTALL'S TRIAL: THE SALEM WITCH TRIAL'S UNTOLD STORY at Larcom Theatre in Beverly
Posted: Oct. 25, 2019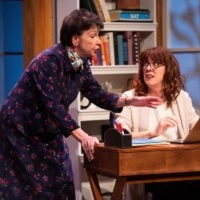 BWW Review: ADMISSIONS: Biting Comedy Asks You to Check Your Privilege
Posted: Nov. 1, 2019


LAST 365 DAYS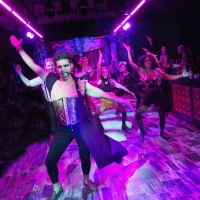 BWW Review: THE ROCKY HORROR SHOW: Moonbox Productions Brings It Back to Harvard Square
Posted: Oct. 21, 2019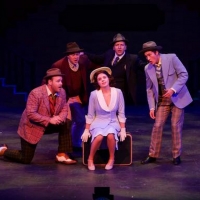 BWW Review: 42ND STREET: Thunderous Opening For The Umbrella Stage Company
Posted: Oct. 2, 2019



BWW Review: World Premiere THE HAUNTED LIFE: Kerouac's Back in Lowell
Posted: Mar. 30, 2019



BWW Review: ONCE: Guy and Girl Extend Their Stay at SpeakEasy Stage
Posted: Mar. 7, 2019


BWW Review: MAN IN THE RING Goes The Distance
Posted: Dec. 1, 2018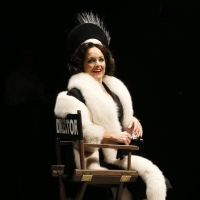 BWW Review: SUNSET BOULEVARD: Alice Ripley Puts Her Stamp on Norma Desmond
Posted: Sep. 30, 2019


BWW Review: THE EBONIC WOMAN: Gold Dust Orphans Restore American Values
Posted: May. 6, 2019


BWW Review: Arlekin Players' THE SEAGULL: A Long, Strange Trip

November 18, 2019

a?oeUnlike any THE SEAGULL you can ever imaginea?? sums up the Arlekin Players Theatre production of Anton Chekhov's classic. An original adaptation with script translation by Ryan McKittrick, Julia Smeliansky, and Laurence Senelick, and directed by Igor Golyak, it features imaginative staging and the work of a stellar ensemble. Performance highlights provided by Anne Gottlieb, Nael Nacer, Eliott Purcell, and Irina Bordian.
---
BWW Review: THE LAST DAYS OF JUDAS ISCARIOT Asks the Question: WWJD?

November 12, 2019

Hub Theatre Company of Boston concludes its seventh season with an ambitious undertaking, the time-bending, courtroom dramatic comedy, THE LAST DAYS OF JUDAS ISCARIOT by Pulitzer Prize winning and Tony Award nominated playwright Stephen Adly Guirgis. Boston audiences will recognize his name from two acclaimed productions at SpeakEasy Stage Company in recent years, THE MOTHERFUCKER WITH THE HAT and BETWEEN RIVERSIDE AND CRAZY. First staged Off-Broadway at The Public Theater in 2005, THE LAST DAYS is set in Hope, a corner of Purgatory, where a trial is being held to determine Judas' fate: should he ascend to Heaven, or remain in Hell for his crime of betraying Jesus?
---
BWW Review: New England Premiere of THE SMUGGLER: Of Immigrants and the American Dream

November 11, 2019

Ronán Noone is an Irish-American playwright, an immigrant, who writes about what he knows and what he has lived. In his most recent work, THE SMUGGLER, which won the Best Playwright award at the 1st Irish Festival of New York, 2019, he allocates much of that knowledge and experience to the protagonist, Tim Finnegan. Taking on the role and commanding the stage at Boston Playwrights' Theatre, award-winning actor Billy Meleady's masterful performance gives a solo piece the effect of an ensemble of players telling the story.
---
BWW Review: ADMISSIONS: Biting Comedy Asks You to Check Your Privilege

November 1, 2019

It's probably just a coincidence, but two fine plays currently running at two award-winning regional theaters share an unusual commonality. Both focus on the issue of white privilege and the prevailing attitude that acknowledging its existence will end it. In THE THANKSGIVING PLAY at Lyric Stage Company of Boston, the idea is to honor Native Americans in an elementary school play without benefit of any of them participating. In ADMISSIONS, receiving its Boston premiere at SpeakEasy Stage Company, a couple of white liberal educators work hard to expand racial diversity at their small New England prep school, but their progressive values are tested when their exceptional son's Ivy League dreams are derailed. Remarkably, there are no indigenous people or people of color on stage in either production, an intentional, pointed omission by the playwrights.
---
BWW Review: THE THANKSGIVING PLAY: Pardon Our Political Correctness

October 29, 2019

Get in the mood for the rapidly approaching holiday season by going to the Lyric Stage Company of Boston's production of THE THANKSGIVING PLAY, a sharp and funny satire by Native American playwright Larissa FastHorse that holds a mirror up to reflect the craziness of political correctness on steroids. How does a quartet of white theater artists tell the Thanksgiving story and honor Native American Heritage Month in a 45-minute elementary school play without offending anyone while being historically accurate? Very carefully, and not without numerous false starts, each one more ridiculous than the last, until not to decide is to decide.
---
BWW Review: SALTONSTALL'S TRIAL: THE SALEM WITCH TRIAL'S UNTOLD STORY at Larcom Theatre in Beverly

October 25, 2019

With the term a?oewitch hunta?? being bandied about ad nauseam in our national discourse, it seems an ideal moment to look back upon the actual witch hunt that occurred in Essex County, Massachusetts, at the end of the 17th century. SALTONSTALL'S TRIAL: THE SALEM WITH TRIAL'S UNTOLD STORY, a new play by Michael Cormier and Myriam Cyr at the Larcom Theatre in Beverly, does just that. It is a smart, ambitious production with a commanding performance by Elliot Norton and IRNE Award-winning actor Benjamin Evett in the title role and a 20-member ensemble representing the accused women, town residents, clergy, and officers of the Court.
---
BWW Review: CAMBODIAN ROCK BAND: Feel the Beat at Merrimack Repertory Theatre

October 23, 2019

Merrimack Repertory Theatre, in a co-production with Victory Gardens Theatre in Chicago and City Theatre in Pittsburgh, presents Lauren Yee's CAMBODIAN ROCK BAND, a play that fuses history, family legacy, and rock concert to illustrate the power and importance of music. It focuses on a daughter's attempt to unearth family history by journeying to Cambodia, her father's homeland, and searching for a survivor from a brutal Khmer Rouge prison whose testimony could seal the fate of its tyrannical overseer.
---
BWW Review: THE ROCKY HORROR SHOW: Moonbox Productions Brings It Back to Harvard Square

October 21, 2019

THE ROCKY HORROR PICTURE SHOW was a staple of the Harvard Square entertainment scene from 1984 through 2012, enjoying an astounding 28-year run of Saturday midnight screenings at the late AMC Loews Theater. Just around the corner, Moonbox Productions returns to its Cambridge roots and blasts into its tenth season with THE ROCKY HORROR SHOW, the live musical version at a pop-up venue at 25 Brattle Street. The venue, a once and future retail site, has a strangely appropriate ambience, an air of temporariness that is in sync with the secret of the creepy country estate where the story takes place. The cast is loaded with triple threats who can sing, dance, and act, but the number one reason to see the show is Peter Mill's performance as Frank N. Furter
---
BWW Review: THE SPONGEBOB MUSICAL: A Sunny Outlook Under the Sea

October 18, 2019

The National (non-equity) Tour of THE SPONGEBOB MUSICAL settled in at the Boch Center's Wang Theatre this week and brought out families and children raised on the beloved Nickelodeon series. Joining a long list of animated shows adapted into Broadway musicals, this one is set apart by the clever collaboration with a wide variety of popular artists who composed individual songs, seamlessly curated, orchestrated, and arranged by Pulitzer Prize and Tony Award-winner Tom Kitt (of Next to Normal). Based on the television series by Stephen Hillenburg, it was conceived and directed by Tina Landau and features a book by Kyle Jarrow, but the eclectic score is the crème de la crème of THE SPONGEBOB MUSICAL.
---
BWW Review: New England Premiere of TRAYF: You Don't Have To Be Jewish

October 16, 2019

Playwright Lindsay Joelle introduces us to the unique world of the Rebbe's loyal foot soldiers who travel around Manhattan in a Mitzvah Tank, performing good deeds and spreading the gospel of the Chabad-Lubavitch to non-observant and alienated Jews. In its New England premiere at New Repertory Theatre, under the direction of Celine Rosenthal, TRAYF focuses on the relationship between best friends Zalmy and Shmuel as they explore the boundaries of their faith and friendship.
---
BWW Review: 42ND STREET: Thunderous Opening For The Umbrella Stage Company

October 2, 2019

The red velvet curtain rises on about a dozen pairs of feet tapping up a storm, but there are a few hundred more dancing their way out of the Umbrella Community Arts Center after they pay a visit to 42ND STREET, the blockbuster grand opening production of the Umbrella Stage Company, Greater Boston's newest professional theater in Concord. The 344-seat, state-of-the-art main stage is airy and comfortable, with a generous rake to provide unobstructed viewing from every row. Kicking off the season with the quintessential backstage musical is a stroke of genius that celebrates the performing arts and generates excitement for the Umbrella.
---
BWW Review: SUNSET BOULEVARD: Alice Ripley Puts Her Stamp on Norma Desmond

September 30, 2019

In the annals of musical theater, Norma Desmond is one of those larger than life characters, like Mame Dennis, Dolly Levi, and Eva Peron, who cries out for an actor with a specific and rare combination of skills to play the role. Tony Award-winner Alice Ripley ascends to playing the faded silent-screen star in the North Shore Music Theatre production of SUNSET BOULEVARD, after originating the role of Betty Schaefer in the 1994 original Broadway cast which starred Glenn Close. In so doing, Ripley joins the pantheon of singular talents who have put their personal stamp on the musical iteration of Norma, stepping out of the shadow of the indelible mark Gloria Swanson made on celluloid in Billy Wilder's 1950 film.
---
BWW Review: TINY BEAUTIFUL THINGS: 'Dear Sugar' Dispenses Joy at MRT

September 17, 2019

TINY BEAUTIFUL THINGS is a play that will make you laugh, tug at your heartstrings, teach you to appreciate little things while not sweating the small stuff, and, ultimately, make you glad you decided to spend 85 minutes at the theater. The season-opener at Merrimack Repertory Theatre is based on the memoir by Cheryl Strayed, a?oeTiny Beautiful Things: Advice on Love and Life from Dear Sugar,a?? and adapted for the stage by Nia Vardalos (My Big Fat Greek Wedding). Living up to their newly-minted mission statement at the starting gate, Merrimack a?oebring(s) joy to our art forma?? with the dramatization of real letters submitted to Strayed's advice column and her empathetic, down-to-earth responses.
---
BWW Review: THE AMERICA PLAYS: World Premiere at Mount Auburn Cemetery

September 15, 2019

Playwright Patrick Gabridge, the 2018-2019 Mount Auburn Cemetery Artist-In-Residence, is presenting THE AMERICA PLAYS, the second series of site-specific plays, following THE NATURE PLAYS produced in June. Whereas the earlier work explored the richness of the natural environment at the Cemetery, this series of five short plays brings to life the founder, sculptors, strong women of the era, and a compelling immigrant story about some of Mount Auburn's Armenian denizens. Guiding the audience from site to site through the lush grounds enhances their connection to the elements of the stories being told and grounds the drama in the flora and fauna of the landscaped jewel.
---
BWW Review: LAST NIGHT AT BOWL-MOR LANES: Carroll and Plum Play Out the String

September 9, 2019

LAST NIGHT AT BOWL-MOR LANES is a nostalgia piece in more ways than one. Now having its world premiere to open Greater Boston Stage Company in Stoneham's 20th season, the play by Producing Artistic Director Weylin Symes imparts a feeling of community, close friendships, and enjoyment of simple pursuits that is rapidly receding in our techno-centric world. Set in a bowling alley on the brink of becoming a Walmart, it challenges us to find ways to stay connected to the people and places that matter most, even as the wrecking ball of progress swings wildly around us.
---
BWW Review: LITTLE SHOP OF HORRORS: This Plant's No Shrinking Violet

September 5, 2019

Rachel Bertone has set the bar high for the 45th anniversary season of the Lyric Stage Company with her pitch perfect production of LITTLE SHOP OF HORRORS. Assuming the mantle of both director and choreographer, with the dependable Dan Rodriguez as music director by her side, Bertone and her design team capture the grit and the innocence of the story set in the early 1960s, while finding ways to punctuate it with flashes of contemporary pizzazz. Puppet designer Cameron McEachern has crafted an Audrey II without gender bias on its menu, and despite being voiced by a woman (Yewande Odetoyinbo), the plant is no shrinking violet.
---
BWW Review: THE LIFESPAN OF A FACT: Regional Premiere at Gloucester Stage Company

September 2, 2019

Gloucester Stage Company is the first theater in the country to produce THE LIFESPAN OF A FACT following its SRO limited run on Broadway. Based on the 2012 essay/book co-written by John D'Agata and Jim Fingal, the play explores the conflict between an unorthodox author (D'Agata) and the young fact-checker (Fingal) assigned by his magazine editor to vet a groundbreaking piece about a teen's suicide in Las Vegas. GSC mounts its production with local luminary and Academy Award nominee Lindsay Crouse, New York and Off-Broadway actor Mickey Solis, and recent Harvard University graduate Derek Speedy, making his Gloucester debut, under the direction of the estimable Sam Weisman.
---
BWW Review: LA CAGE AUX FOLLES: The Best of Times at Reagle Music Theatre of Greater Boston

August 12, 2019

In the summer of 1983, Jerry Herman and Harvey Fierstein put on a show that was light years ahead of the zeitgeist, vis-a-vis the awareness and acceptance of LGBTQ people in America, and about twenty years before the legalization of same-sex marriage. Yet, after a successful tryout at the Colonial Theatre in Boston, they boldly went where no Broadway musical had gone before when they opened LA CAGE AUX FOLLES at the Palace Theatre on August 21, 1983. Reagle Music Theatre of Greater Boston concludes its 51st Summer Season with LA CAGE, and I am pleased to report that the show continues to stand the test of time. The three most important components for a successful staging of this musical are the two actors who play the leading men, Georges (J.T. Turner) and Albin (James Darrah), and the dance troupe who comprise Les Cagelles, the drag performers at the Saint-Tropez title nightclub owned by the latter couple, and they collectively win the trifecta.
---
BWW Review: BEN BUTLER: Gloucester General's Pivotal Role in the Civil War

August 7, 2019

Gloucester Stage Company presents the Boston area premiere of Richard Strand's BEN BUTLER, a Union army general who was a settler of Gloucester's Bayview neighborhood, a presidential candidate, and the 33rd Governor of Massachusetts. Those achievements came after he retired from the military, where he forged a reputation as a champion of the causes of labor, abolition of slavery, and naturalized citizens. In the play, set in the middle of the Civil War in 1861, Butler faces a moral dilemma, forced to choose between adhering strictly to the law or daring to make a bold move that holds the promise of changing history.
---
BWW Review: PARAGON PARK: THE MUSICAL: One Last Ride on the Carousel

July 30, 2019

With book by Zoe Bradford and Michael Hammond, and music and lyrics by Adam Brooks, PARAGON PARK: THE MUSICAL is a lovingly-crafted reflection of a moment in time that spans eight decades. There's more than enough small town politics, quirky characters, and human interest in the overstuffed book, but the music soars on the voices of an uber-talented ensemble and a 15-piece orchestra conducted by Musical Director Steve Bass.
---
...
1