ORLANDO at WIENER STAATSOPER
Dates

11/7/2020

Theatre


Opernring 2, Vienna A-1010, Austria
Vienna,Vienna A-1010


Phone: 0043 -1- 513 11 11




7 p.m.

Olga Neuwirth
ORLANDO (Presentation on DECEMBER 18, 2019)
Musical director: Matthias Pintscher
Director: POLLY GRAHAM

Orlando: Kate Lindsey
Narrator: Anna Clementi
Guardian Angel: Eric Jurenas
Queen / Purity / Friend of Orlando's Child: Constance Hauman
Sasha / Chastity: Agneta oak wood
Shelmerdine / Greene: Leigh Melrose
Orlando's Child: Justian Vivian Bond

News About ORLANDO at WIENER STAATSOPER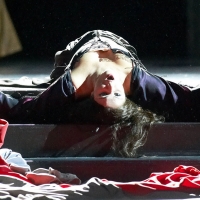 Wiener Staatsoper Announces Virtual Programming for November 6-16
November 06, 2020
Wiener Staatsoper has announced further dates of their streaming schedule. They have brought together their very current productions including Eugen Onegin or Cavalleria rusticana / Pagliacci with highlights from their archive.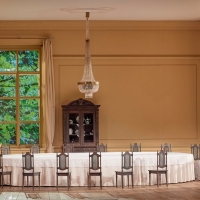 Wiener Staatsoper Opens Digital Archive
November 02, 2020
For the period of the temporary closure (3 to 30 November 2020 inclusive), the Vienna State Opera will offer video recordings from the digital archive as a stream free of charge.
BWW Review: ORLANDO: A Revolutionary, Radical New Opera Blends Art With Activism at Vienna State Opera
December 31, 2019
Orlando was a deeply engaging, intriguing and thought-provoking exploration whose pondering, messages, striking soundscapes and visuals reverberated and lingered long after the curtain had closed. It is a highly ambitious undertaking but Neuwirth and her colleagues were up for the challenge. What is most exciting is what has now been established for a venue such as The Wiener Straatsoper as we move into a new decade of uncertain times when it is vital that radical expressions of art and activism combined are given such a grand stage with which to proclaim their truths.