Review: THE REAL AND IMAGINED HISTORY OF THE ELEPHANT MAN at Malthouse Theatre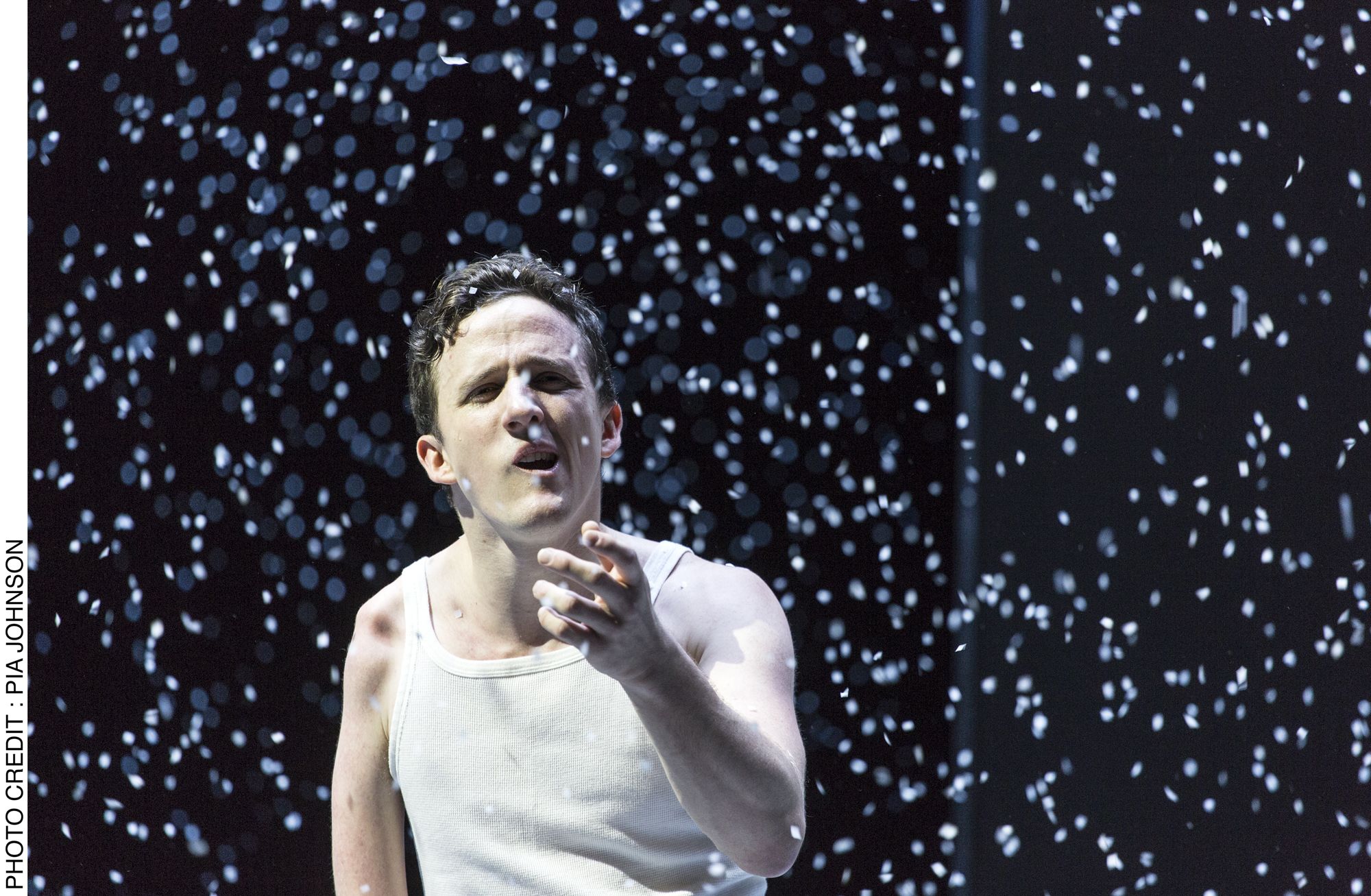 A man featured in literature since the 20s and on stage and film since the 70s, Joseph Merrick, otherwise known as The Elephant Man, has had his story told in a myriad of ways - but none quite like this.
Writer Tom Wright's fresh take on the story is timely for the Australian political climate, with a plebiscite just around the corner and identity and acceptance being more important than ever.
Told by a cast of 5 (or 6 if you include the smoggy ol' town of London), Wright has devised a thought provoking production which follows a journey of discovery for Merrick, both of himself and of humanity. When Merrick's illness sets on, he's branded a freak. Observed as a novelty and a monster. So much so that the show opens as if the audience is invited to marvel at the contorted creature that he is. We are literally invited behind the curtain.
Wright's humanising of Joseph, played exquisitely by the talented Daniel Monks, starts at the very moment we are introduced to him - an inquisitive, curious boy in earnest conversation with his father and then his mother, two people whom naturally unequivocally accept him and try to lead him in the ways of the world.
As Merrick's debilitating and physically altering illness advances, so does his personal struggle with identity. Being clinically and heartlessly assessed by doctors, treated callously by all those who cross his path, Monks' Merrick begins to come into his own.
A poetic end to the piece sees Merrick in the snowy streets of London, relishing his freedom and announcing his contentment with being a "species of one", a man who will maybe never be understood but it will not let it make him hide away.
Despite the congruence of Monks himself being a young disabled person, his honesty and innocence as Joseph Merrick is wonderful to watch and connect with.
Extraordinarily directed by Matthew Lutton, the ensemble of Sophie Ross, Emma J Hawkins, Julie Forsyth, and Paula Arundell masterfully portray all the kind and malicious characters that cross Merrick's path.
Note must be made of Paul Jackson's perfectly Victorian lighting design and Jethro Woodward's sombre and evocative sound design.
The Real and Imagined History of the Elephant Man is a wonderfully timely piece of theatre, bringing needed highlight to the acceptance we place on people different to ourselves. An important production that must be seen.
Malthouse Theatre , 4-27 August
http://malthousetheatre.com.au/