poolboy00 at Texas Theatre and Dance
Dates

11/5/2020 - 11/7/2020

Theatre






By Sam MAYer

Directed by Mike Steel

NOVEMBER 5-7, 2020 at 8:30 p.m.

Presented primarily on Twitch, poolboy00 is part reality show, part livestream. Come watch poolboy00 hang with his friends, work out, write in his journal, talk to strangers and try to make his life into art (it's hard because life is mostly really boring so please chat with poolboy00 and help something interesting happen. Because something has to happen. Right?) The chat is open, the water is nice, so hop on in and be a part of the show!

Connect with poolboy00 live on Twitch here: https://www.twitch.tv/poolboy00

poolboy00 contains mature language, content and themes. Viewer discretion is advised.

News About poolboy00 at Texas Theatre and Dance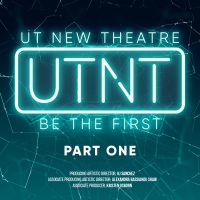 Texas Theatre and Dance Presents UTNT (UT NEW THEATRE), Part One
October 21, 2020
The University of Texas Department of Theatre and Dance at Austin presents UTNT (UT New Theatre), November 5-20, 2020 in a series of unique virtual performances.