Click Here for More Articles on UPCOMING RELEASES
Upcoming CD Releases for September 2018
Welcome to BroadwayWorld.com's upcoming release calendar for Broadway and theatre related cast recordings, CDs and digital albums for September, 2018. For a complete schedule of upcoming releases as well as searchable databases of thousands of the top theatre books, cds and videos, click here.
Sandhog: A Folk Opera
Released on Stage Door Import on 9/7/18 'Sandhog' is a musical adaptation of "St. Columbia and the River" a story by Theodore Dreiser about the tunnel workers, known as "sandhogs," who built the first tunnel under the Hudson River. Featuring music by Earl Robinson and lyrics by Waldo Salt, the musical opened at New York's Phoenix Theatre in November 1954 featuring a cast that included Jack Cassidy, Alice Ghostley, David Brooks and Betty... learn more... | buy now...
Bernstein: Wonderful Town
Released on LSO LIVE on 9/7/18

Sir Simon Rattle and the London Symphony Orchestra pay homage to Leonard Bernstein with a recording of Wonderful Town that captures the energy and excitement of sold-out performances from December 2017. Featuring an all-star cast led by Danielle de Niese and Alysha Umphress, this release coincides with worldwide Bernstein At 100 celebrations marking the centenary of the LSO's former president. Ber... learn more... | buy now...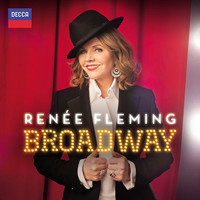 Renée Fleming: Broadway
Released on Decca Classics on 9/7/18
Album of showtunes. "Fable," "Loneliness of Evening," "Children Will Listen/You've Got to be Taught" (with guest star Leslie Odom Jr.), "So Big So Small," "Something Wonderful," "Wonderful Guy," "Lay Down Your Head," "Down in the Depths," "Love and Love Alone/Winter," "Dear Friend," "The Sound of Music," "Unusual Way," "Till There Was You," "The Glamorous Life," "Tell Me on A Sunday," "August Wind...
learn more...
|
buy now...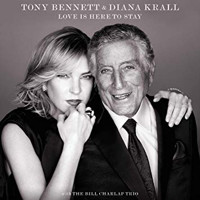 Love Is Here To Stay - Tony Bennett/Diana Krall
Released on Verve on 9/14/18
Tony Bennett and Diana Krall celebrate their shared love of the music of George and Ira Gershwin on their new collaborative album, LOVE IS HERE TO STAY, set for a September 14th release.LOVE IS HERE TO STAY is a subtle, sophisticated and beautifully rendered love letter to The Gershwins music and their status as one of the premiere songwriters of the American popular standard.It is a masterclass i...
learn more...
|
buy now...
The Beast in the Jungle
Released on Broadway Records on 9/14/18
The Beast in the Jungle is the story of John Marcher, a man haunted by personal demons, whose great yet unfulfilled love affair with an unforgettable woman spans decades and continents. With an instrumental score of waltzes by four-time Tony Award winning legend John Kander, book by two-time Tony nominee David Thompson and dazzling choreography that traverses the worlds of ballet and contemporary ...
learn more...
Pretty Women: The Musical
Released on Atlantic on 9/21/18
One of the most beloved romances of all time is now on Broadway! Pretty Woman: The Musical, featuring direction and choreography by two-time Tony Award® winner Jerry Mitchell (Kinky Boots, Legally Blonde, Hairspray), an original score by Grammy® winner Bryan Adams ("Summer of '69," "Everything I Do") and his longtime songwriting partner Jim Vallance, and a book by the movie's legendary director Ga...
learn more...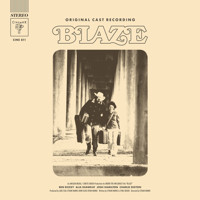 BLAZE Original Cast Recording
Released on Light In The Attic Records on 9/21/18
"This short life will soon be over, and my vision will be told, and songs will sound more sweeter, when those pearly gates unfold" – Blind Willie McTell, "Pearly Gates" The cornerstone of Blues and Country music is storytelling, but only the most able messengers can carry the words of another as their own. So goes the story of Texas singer/songwriter/poet Blaze Foley, whose vision has been kept...
learn more...
|
buy now...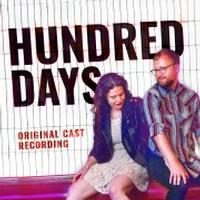 Hundred Days
Released on Ghostlight Records on 9/21/18
When Hundred Days made its New York debut as part of The Public Theater's "Under the Radar" Festival The New York Times raved "The Bengsons offer luminous hope that a new generation of talent in American theater is taking up Stephen Sondheim's mantle of exquisite ambivalence." According to New York Magazine, "Filled with a series of ecstatic songs that make the case for living and loving. Hundred ...
learn more...
The Boy Who Danced On Air
Released on Broadway Records on 9/21/18
The Boy Who Danced On Air is a modern-day love story set in rural Afghanistan. Paiman and Feda have spent their young lives as dancers in the world of bacha bazi, where wealthy men take in boys from poor families, train them to dance at parties, and often abuse them. The two boys' chance meeting changes the course of their lives and sets them on a journey to find their independence in this musical...
learn more...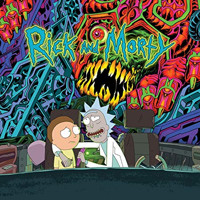 The Rick And Morty Soundtrack
Released on Sub Pop Records on 9/28/18
Rick and Morty is the critically acclaimed, half-hour animated hit comedy series on Adult Swim that follows a sociopathic genius scientist who drags his timid grandson on insanely dangerous adventures across the universe. Rick and Morty stars Justin Roiland (Adventure Time), Sarah Chalke (Scrubs), Chris Parnell (Saturday Night Live) and Spencer Grammer (Greek). The series is created by Dan Harmon ...
learn more...
|
buy now...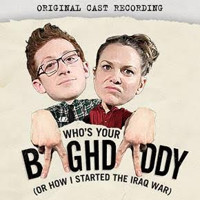 Who's Your Baghdaddy, Or How I Started The Iraq War
Released on Broadway Records on 9/28/18
Inspired by a true story, Who's Your Baghdaddy, or How I Started the Iraq War is a new musical comedy The New York Times calls "an important, cunning rock solid musical comedy with a terrible title". Dark, boisterous and irreverent, the story follows a handful of mid-level spies in a support group for people who started the Iraq War, whose vanity and office politics contributed to the worst intell...
learn more...
For More Upcoming Albums, Click Here
Related Articles
From This Author