Click Here for More Articles on Virtual Events
Raúl Esparza, Judy Kuhn, Robert Falls, Lonny Price & More Join Porchlight for Final Episodes of SONDHEIM @ 90 ROUNDTABLE
Tune in Saturday, Jan. 30 at 7 p.m. CST and Saturday, Feb 6 at 7 p.m. CST.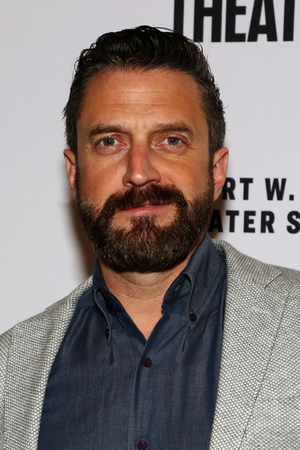 Porchlight Music Theatre's free virtual series Sondheim @ 90 Roundtable with host Michael Weber concludes with two final episodes: Passion, with guests John Doyle, Judy Kuhn and Kathy Voytko, debuting Saturday, Jan. 30 at 7 p.m. CST and Company, with guestsRaúl Esparza, Robert Falls and Lonny Price, debuting Saturday, Feb 6 at 7 p.m. CST. These new and all previously aired episodes are available FREE at Porchlight's YouTube page (www.youtube.com/c/PorchlightMusicTheatre) and Porchlight's Facebook page (www.facebook.com/PorchlightMusicTheatre).
The popular series, created and hosted by Porchlight Music Theatre Artistic Director Michael Weber, was launched in May of 2020, and has recorded 18 episodes spanning the entire theatrical career of American icon Stephen Sondheim. Weber discussed Sondheim the man, his musicals and more with actors, artistic directors, critics, directors and music directors from Chicago, Broadway and the world of theater. During Sondheim's storied career he has received an Academy Award, eight Tony Awards (more than any other composer), a special Tony Award for Lifetime Achievement in the Theatre, eight Grammy Awards, a Pulitzer Prize, a Laurence Olivier Award and the Presidential Medal of Freedom. President Barack Obama, when presenting Sondheim with the Presidential Medal of Freedom in 2015, said Sondheim had "reinvented the American musical."
Each Sondheim @ 90 Roundtable episode focuses on a specific Sondheim musical with special guests providing a lively discussion of that week's work and sharing their views on Sondheim's impact on the performing arts with video clips from the productions.
"I have loved every minute of creating this series and discussing Sondheim and his work with an incredible array of people, including many who have worked with him," said Weber. "It has been a once in a lifetime experience for me. And the response to our series shows that Sondheim's amazing career continues to mean so much to so many people. I am sad to see it end, and would like to thank the guests, the fans and of course, Mr. Sondheim."
Premiere: Saturday, Jan. 30 at 7 p.m. CST
Passion
with John Doyle, Judy Kuhn, Kathy Voytko and host Michael Weber
Sondheim's 1994 musical Passion is the focus of the penultimate episode of Sondheim @ 90 Roundtable. Passion tells the story of a love triangle and is adapted from Ettore Scola's 1981 film "Passione d'Amore" and its source material, Iginio Ugo Tarchetti's 1869 novel "Fosca." Weber's guests this week, discussing what many consider Sondheim's most personal work, are John Doyle (Tony Award-winning director; artistic director of Classic Stage Company), Judy Kuhn (multiple Tony, Olivier and Grammy Award nominee; Passion at the Kennedy Center Sondheim Festival) and Kathy Voytko (Broadway's The Frogs and Chicago Shakespeare's Passion.)
Premiere: Saturday, Feb. 6 at 7 p.m. CST
Company
with Raúl Esparza, Robert Falls, Lonny Price and host Michael Weber
Company, music and lyrics by Sondheim and book by George Furth, is the final episode in the Sondheim @ 90 Roundtable series. Joining Weber for a lively discussion on the award-winning musical, its development, its popularity and its recent revivals are Raúl Esparza (four-time Tony Award nominee, Broadway's Company, TV's "Law & Order: SVU"), Robert Falls (artistic director at Goodman Theatre) and Lonny Price (Porchlight Artistic Advisory board member, Broadway's original "Charley Kringas," in Merrily We Roll Along, director of Sweeney Todd,Company and "Sondheim! The Birthday Concert" with the New York Philharmonic.)