Photo Flash: Taylor Richardson, Oona Laurence, & More Attend Launch Party for UNSCRIPTED JOSS BYRD
Lygia Day Penaflor's book launch for the YA novel UNSCRIPTED JOSS BYRD brought out some of Broadway's youngest and brightest.
Stars MiNa Sundwall (MAGGIE'S PLAN, FREEHELD #HORROR), Taylor Richardson (Broadway's ANNIE, ANNIE the movie, JACK OF THE RED HEARTS, A MOST VIOLENT YEAR), Oona Laurence (Broadway's MATILDA THE MUSICAL, SOUTHPAW, BAD MOMS, PETE'S DRAGON), Oakes Fegley (PETE'S DRAGON), and Ryann Shane: (Cinemax's BANSHEE) came out to the event to celebrate the new work about the trials and triumphs of being a teen movie star.
?
Photo credit: Stephanie Blakeman

Ryann Shane: Cinemax's BANSHEE and author Lygia Day Penaflor

Oona Laurence (Broadway's MATILDA THE MUSICAL, SOUTHPAW, BAD MOMS, PETE'S DRAGON) and author Lygia Day Penaflor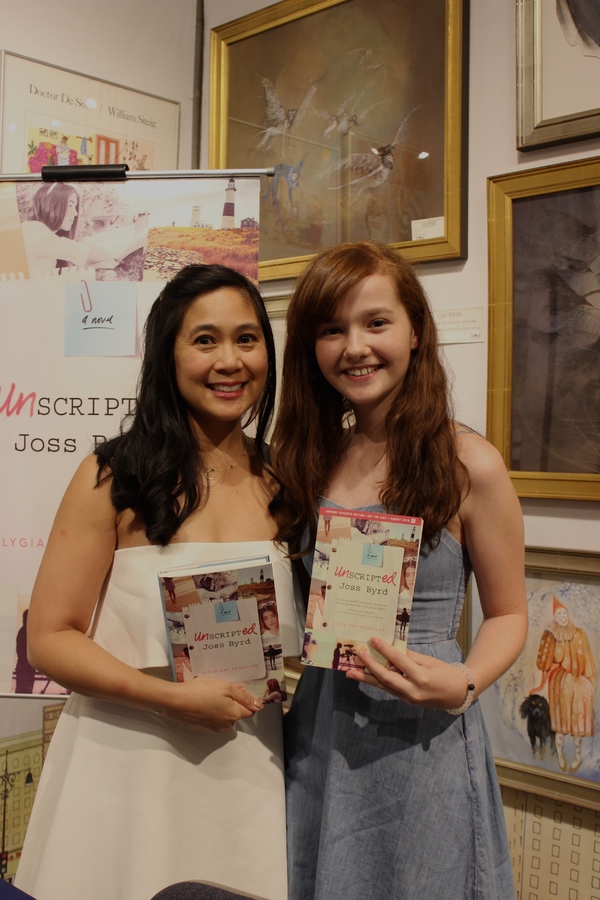 Taylor Richardson (Broadway's ANNIE, ANNIE the movie, JACK OF THE RED HEARTS, A MOST VIOLENT YEAR) and author Lygia Day Penaflor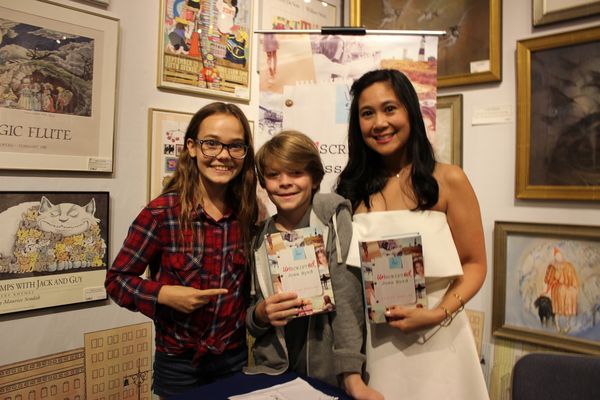 Oona Laurence, Oakes Fegley, and author Lygia Day Penaflor

Oakes Fegley and author Lygia Day Penaflor