Click Here for More Articles on KINKY BOOTS
Photo Coverage: KINKY BOOTS Gets Inducted Into Smithsonian's National Museum of American History!
Just last night, the cast and creative team of Kinky Boots had something to say 'yeah' about! Smithsonian Institution representatives, Abbe Raven and Anthea M. Hartig stopped by to formally induct the show into the Smithsonian's National Museum of American History. Check out photos from the onstage ceremony below!
The winner of six 2013 Tony® Awards, including Best Musical, Kinky Boots features a Tony® Award-winning score by Cyndi Lauper, a book by Tony® Award-winner Harvey Fierstein and direction and choreography by Tony Award-winner Jerry Mitchell. Kinky Boots tells the uplifting and heartwarming tale of Charlie Price, a young man reluctantly taking over his family's struggling shoe factory and looking for a fresh idea. Charlie meets and finds inspiration in Lola and together, they discover that it takes a good friend to make a great pair.
Kinky Boots has won every major Best Musical Award and is represented around the world with the Tony Award-winning Broadway company now in its sixth year. The show will end its run on Sunday, 4/7 and become the 25th longest playing production in Broadway history.
Photo Credit: Monroe George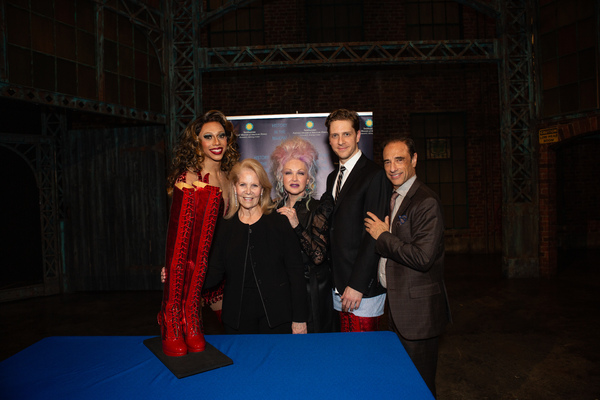 Callum Francis, Daryl Roth, Cyndi Lauper, Andy Kelso, and Hal Luftig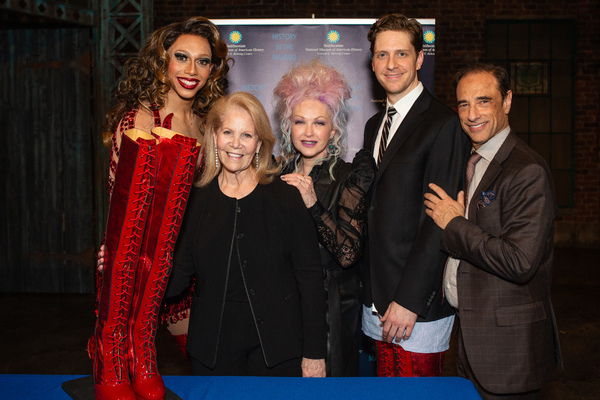 Callum Francis, Daryl Roth, Cyndi Lauper, Andy Kelso, and Hal Luftig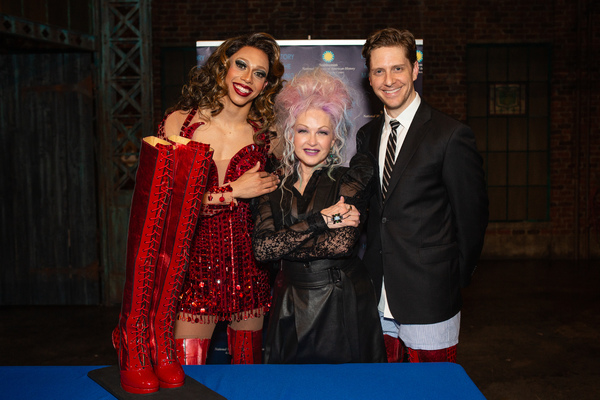 Callum Francis, Cyndi Lauper, and Andy Kelso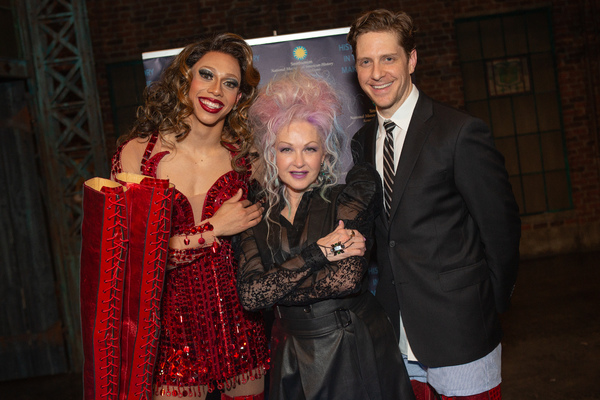 Callum Francis, Cyndi Lauper, and Andy Kelso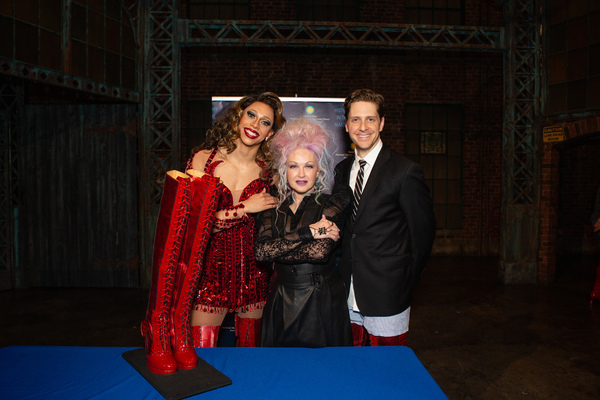 Callum Francis, Cyndi Lauper, and Andy Kelso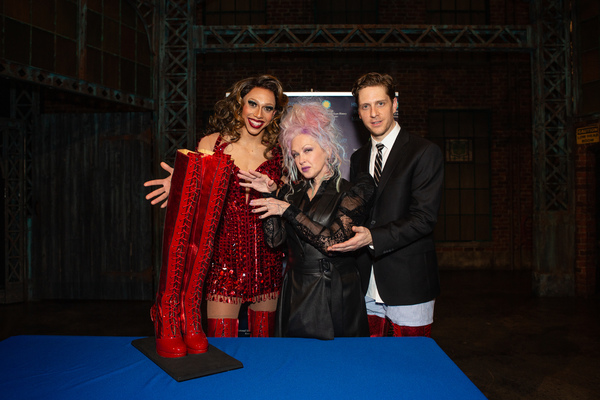 Callum Francis, Cyndi Lauper, and Andy Kelso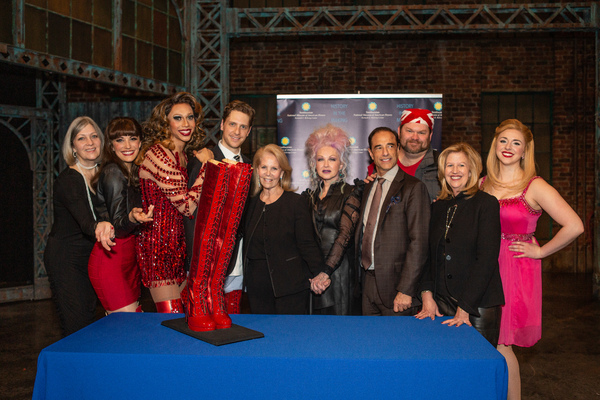 Anthea M. Hartig, Caroline Bowman, Callum Francis, Andy Kelso, Daryl Roth, Cyndi Lauper, Hal Luftig, Daniel Stewart Sherman, Abbe Raven, and Mia Gentile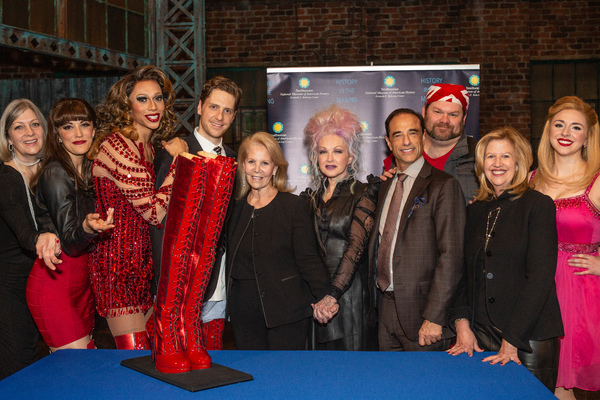 Anthea M. Hartig, Caroline Bowman, Callum Francis, Andy Kelso, Daryl Roth, Cyndi Lauper, Hal Luftig, Daniel Stewart Sherman, Abbe Raven, and Mia Gentile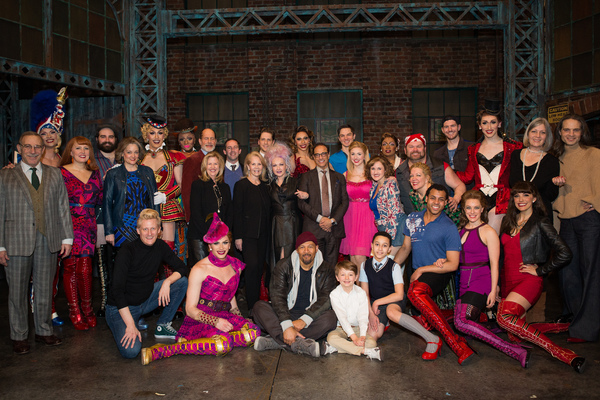 Cyndi Lauper and Smithsonian Representatives with the Full Cast of KINKY BOOTS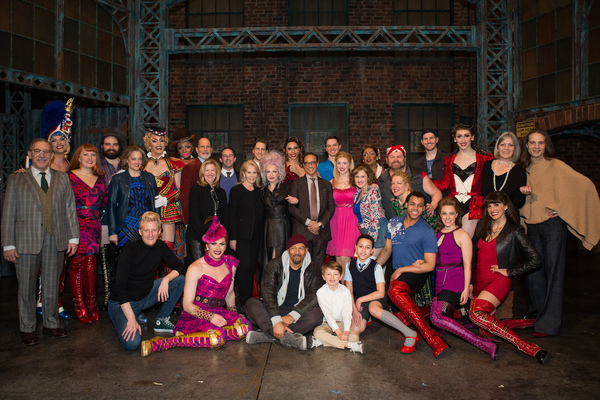 Cyndi Lauper and Smithsonian Representatives with the Full Cast of KINKY BOOTS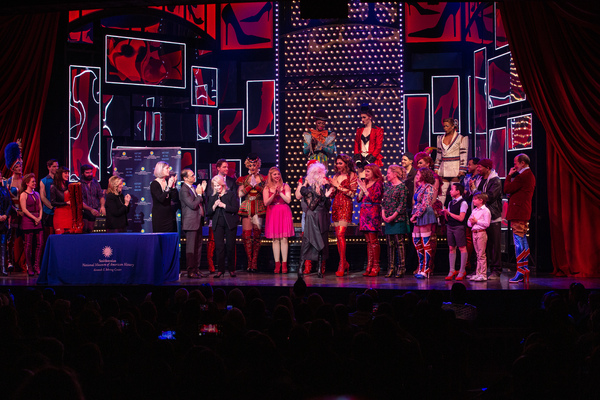 Abbe Raven, Anthea M. Hartig, Hal Luftig, Daryl Roth, Cydni Lauper, and the Cast of KINKY BOOTS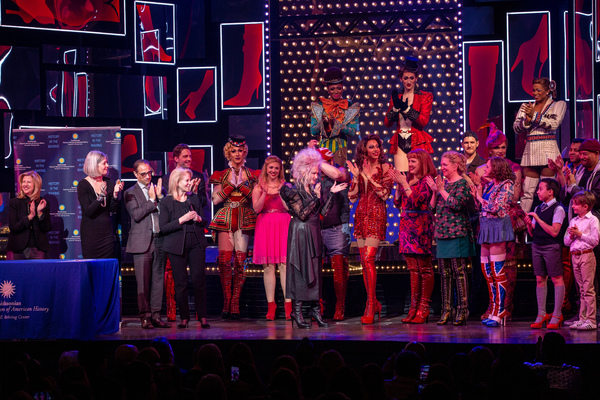 Abbe Raven, Anthea M. Hartig, Hal Luftig, Daryl Roth, Cydni Lauper, and the Cast of KINKY BOOTS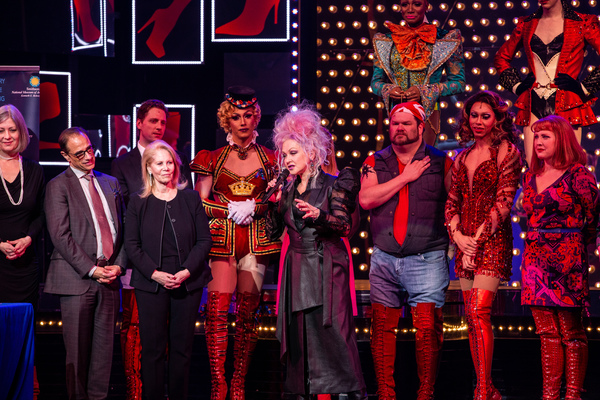 Anthea M. Hartig, Hal Luftig, Daryl Roth, Cydni Lauper, and the Cast of KINKY BOOTS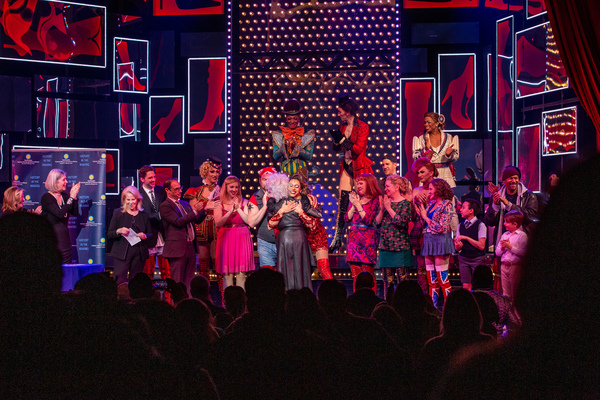 Callum Francis, Cyndi Lauper, and the Cast of KINKY BOOTS

Abbe Raven, Anthea M. Hartig, Daryl Roth, Hal Luftig, and the Cast of KINKY BOOTS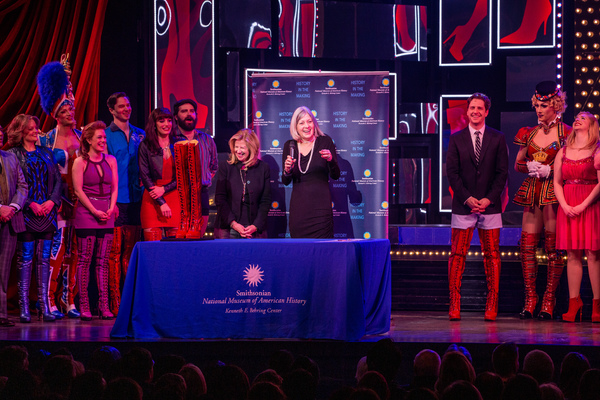 Abbe Raven, Anthea M. Hartig, and the Cast of KINKY BOOTS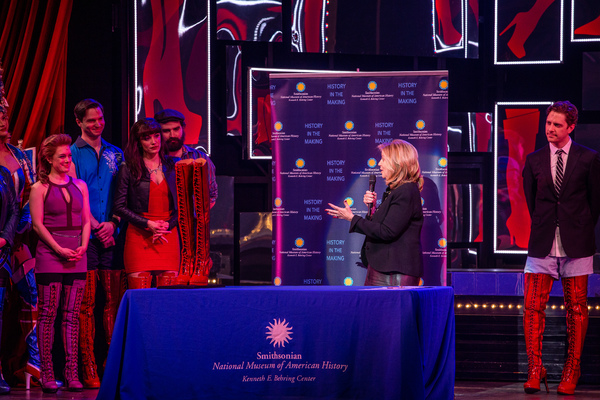 Abbe Raven and the Cast of KINKY BOOTS

Abbe Raven and the Cast of KINKY BOOTS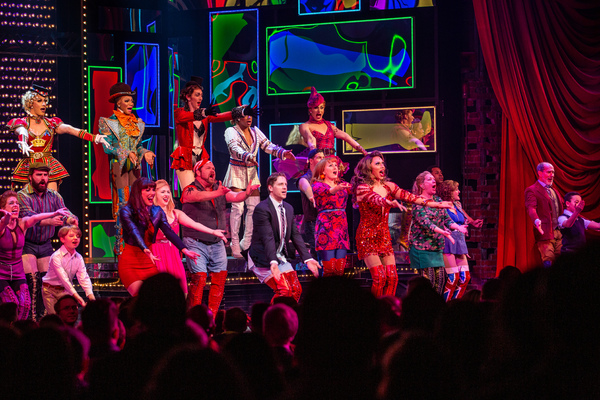 Cast of KINKY BOOTS