Now Playing Onstage in Appleton, WI - Week of 8/10/2014
View All Show Listings for Appleton, WI
Click Here to View BroadwayWorld.com Appleton, WI Calendar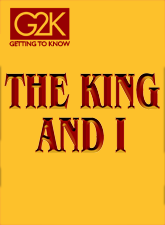 THE KING AND I
Inspiration Theatre
8/14-8/17/2014
The 'G2K' Getting To Know Series: Uniquely adapted musicals specifically for youth performers. East versus West makes for a dramatic, richly textured and ultimately uplifting tale of enormous fascination. It is 1862 in Siam when an English widow,
Anna Leon
owens, and her young son arrive at the Royal Palace in Bangkok, having been summoned by the King to serve as tutor to his many children and wives. The King is largely considered to be a barbarian by those in the West and he seeks Anna's assistance in changing his image, if not his ways. With both keeping a firm grip on their respective traditions and values, Anna and the King grow to understand and, eventually, respect one another, in a truly unique love story. In this adaptation for pre-high school students, the content has been edited to better suit younger attention spans, but all the magic and beauty of the original are still in place. You and your students will be enchanted by the timeless story and the dazzling score, while at the same time learning about theater and its production. Music by Rodgers, Richard; Book and Lyrics by
Oscar Hammerstein
II
Click Here for More Information
THE DROWSY CHAPERONE
ATTIC THEATRE INC
8/6-8/17/2014
A rare combination of unprecedented originality and blinding talent, THE DROWSY CHAPERONE boldly addresses a great unspoken desire in all of our hearts: to be entertained. If you've ever sat in a dark theatre and thought, "Dear Lord in heaven, please let it be good," this is the show for you!It all begins when a die-hard musical-theater fan plays his favorite cast album on his turntable, and the musical literally bursts to life in his living room, telling the rambunctious tale of a brazen Broadway starlet trying to find, and keep, her true love. Order your copy of "Showing Off with THE DROWSY CHAPERONE" - an informative DVD with advice and production tips from the show's authors and creative staff. Email licensing@mtishows.com to request your FREE copy!
Click Here for More Information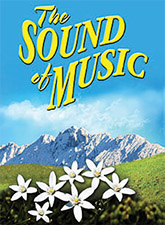 THE SOUND OF MUSIC
Northern Star Theatre Company
8/6-8/17/2014
The final collaboration between Rodgers & Hammerstein was destined to become the world's most beloved musical. When a postulant proves too high-spirited for the religious life, she is dispatched to serve as governess for the seven children of a widowed naval Captain. Her growing rapport with the youngsters, coupled with her generosity of spirit, gradually captures the heart of the stern Captain, and they marry. Upon returning from their honeymoon they discover that Austria has been invaded by the Nazis, who demand the Captain's immediate service in their navy. The family's narrow escape over the mountains to Switzerland on the eve of World War II provides one of the most thrilling and inspirational finales ever presented in the theatre. The motion picture version remains the most popular movie musical of all time.Music by Rodgers, Richard; Lyrics by
Oscar Hammerstein
II; Book by
Howard Lindsay
&
Russel Crouse
; Suggested by
Click Here for More Information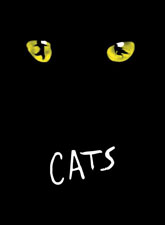 CATS
Everest Academy for the Arts, Inc.
8/7-8/17/2014
Based on the universally popular poetry of
T.S. Eliot
, CATS tells the story, in song and dance, of the annual gathering of Jellicle cats at which time one special cat is selected to ascend to the Heaviside layer. A true musical theatre phenomenon, CATS opened at London's New London Theatre on May 11, 1981 and ran for a record-setting 21 years. CATS's London success was nearly matched on Broadway where it ran at the Wintergarden Theatre for just over 18 years.Music by
Andrew Lloyd Webber
; Based on Old Possum's Book Of Practical Cats; By T. S. Eliot
Click Here for More Information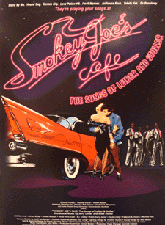 SMOKEY JOE'S CAFE - THE SONGS OF LEIBER AND STOLLER
Fireside Dinner Theatre
7/24-8/31/2014
Leiber and Stoller, as much as anyone, virtually invented rock 'n' roll, and now their songs provide the basis for an electrifying entertainment that illuminates a golden age of American culture. In an idealized '50's setting, the classic themes of love won, lost and imagined blend with hilarious set-pieces and slice-of-life emotions. Featuring nearly 40 of the greatest songs ever recorded, SMOKEY JOE'S CAFE isn't just great pop music - it's compelling musical theatre.Words and Music by Leiber & Stoller
Click Here for More Information
View All Show Listings for Appleton, WI
Click Here to View BroadwayWorld.com Appleton, WI Calendar
Related Articles
From This Author BWW