Now Playing Onstage in Appleton, WI - Week of 7/13/2014
View All Show Listings for Appleton, WI
Click Here to View BroadwayWorld.com Appleton, WI Calendar
DISNEY'S MY SON PINOCCHIO JR
MARANATHA BAPTIST BIBLE COLLEGE
7/18-7/18/2014
Click Here for More Information
ALL SHOOK UP
Shorewood Summer drama
7/18-7/19/2014
Click Here for More Information
CURTAINS
Kettle Moraine High School
7/11-7/19/2014
Click Here for More Information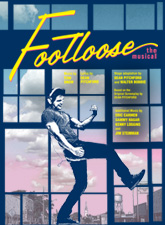 FOOTLOOSE
Hardscrabble Players
7/9-7/19/2014
One of the most explosive movie musicals in recent memory bursts onto the live stage with exhilarating results. When Ren and his mother move from Chicago to a small farming town, Ren is prepared for the inevitable adjustment period at his new high school. What he isn't prepared for are the rigorous local edicts, including a ban on dancing instituted by the local preacher, determined to exercise the control over the town's youth that he cannot command in his own home. When the reverend's rebellious daughter sets her sights on Ren, her roughneck boyfriend tries to sabotage Ren's reputation, with many of the locals eager to believe the worst about the new kid. The heartfelt story that emerges is of a father longing for the son he lost and of a young man aching for the father who walked out on him. To the rockin' rhythm of its Oscar and Tony-nominated top 40 score (the soundtrack album reached number one on the Billboard charts and has sold over 15 million copies!) and augmented with dynamic new songs for the stage musical, FOOTLOOSE celebrates the wisdom of listening to young people, guiding them with a warm heart and an open mind.Music by
Tom Snow
; Lyrics by
Dean Pitchford
; Stage Adaptation by
Dean Pitchford
and
Walter Bobbie
; Based on the original screenplay by
Dean Pitchford
; Additional Music by
Eric Carmen
,
Sammy Hagar
,
Kenny Loggins
and
Jim Steinman
Click Here for More Information
ALL SHOOK UP
Janesville High School
7/17-7/20/2014
Click Here for More Information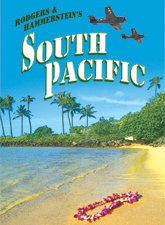 SOUTH PACIFIC
Upstart Crows Productions
7/17-7/20/2014
Set in an island paradise during World War II, two parallel love stories are threatened by the dangers of prejudice and war. Nellie, a spunky nurse from Arkansas, falls in love with a mature French planter, Emile. Nellie learns that the mother of his children was an island native and, unable to turn her back on the prejudices with which she was raised, refuses Emile's proposal of marriage. Meanwhile, the strapping Lt. Joe Cable denies himself the fulfillment of a future with an innocent Tonkinese girl with whom he's fallen in love out of the same fears that haunt Nellie. When Emile is recruited to accompany Joe on a dangerous mission that claims Joe's life, Nellie realizes that life is too short not to seize her own chance for happiness, thus confronting and conquering her prejudices.Music by Rodgers, Richard; Lyrics by
Oscar Hammerstein
II; Book by
Oscar Hammerstein
II &
Joshua Logan
; Adapted from the Pulitzer Prize winning novel
Click Here for More Information
RAGTIME
DIVINE SAVIOR HOLY ANGELS HIGH SCHOOL
7/17-7/20/2014
Called by Time Magazine "A triumph for the stage," and bythe International Herald Tribune "the best musical in twenty years," this acclaimedmusical won 1998 Tony Awards for Best Score, Book and Orchestrations, and wonboth the Drama Desk and Outer Critics Circle Awards for Best Musical and BestScore. RAGTIME is not only a powerful portrait of life inturn-of-the-century America,but a relevant tale for today. Written by the award-winning composer/lyricistteam of
Stephen Flaherty
and
Lynn Ahrens
(ONCE ON THIS ISLAND, SEUSSICAL and LUCKY STIFF), noted playwright
Terrence McNally
, (KISS OF THE SPIDER WOMAN, MASTER CLASS), and based on
E.L. Doctorow
's distinguished novel, the musicalintertwines the stories of three extraordinary families, as they confronthistory's timeless contradictions of wealth and poverty, freedom and prejudice,hope and despair, and what it means to live in America.The Tony-winning score by
Lynn Ahrens
and Stephen
Click Here for More Information
DISNEY'S ALICE IN WONDERLAND JR
WAUPACA COMMUNITY THEATRE
7/21-7/25/2014
Join Alice's madcap adventures in Wonderland as she chases the White Rabbit, races the Dodo Bird, gets tied up with the Tweedles, raps with a bubble-blowing Caterpillar, and beats the Queen of Hearts at her own game! Roles are plentiful, including three Cheshire Cats and dozens of other wonderfully wacky characters. Disney's ALICE IN WONDERLAND JR. is a fast-paced stage adaptation of featuring updated dialogue and new arrangements of such classic Disney songs as "I'm Late," "The Un-birthday Song" and "Zip-A-Dee-Doo-Dah."
Click Here for More Information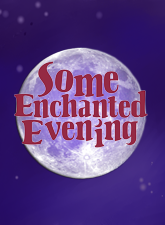 SOME ENCHANTED EVENING - THE SONGS OF RODGERS & HAMMERSTEIN
La Crosse Community Theatre
7/10-7/26/2014
More so than any composer and lyricist who have written for the stage, the songs of Rodgers & Hammerstein have become an integral part of our everyday lives. We sing them in the shower, we dance to them in ballrooms, we hear them on the radio and in clubs and, yes, in elevators and supermarkets too. We still thrill to them on the live stage in their respective shows, and we teach them to our children. This stunning collection of compositions places five performers in a theatrical setting-first 'backstage,' where the songs are sung as personal interplay, and then 'onstage.' While offering the performers an opportunity to explore the songs within their own styles and sensibilities, it offers the audience a glorious parade of genuine hits.Music by Rodgers, Richard; Lyrics by
Oscar Hammerstein
II; Concept by
Jeffrey B. Moss
; For
Jerry Kravat
Entertainment Services, Inc.
Click Here for More Information
BONNIE & CLYDE
MUSIC THEATRE OF MADISON
7/18-7/26/2014
At the height of the Great Depression,
Bonnie Parker
and Clyde Barrow went from two small-town nobodies in West Texas to America's most renowned folk heroes and the Texas law enforcement's worst nightmares. Fearless, shameless, and alluring, their electrifying story of love, adventure and crime captured the excited attention of an entire country. Now, the most notorious couple of the twentieth century takes on a whole new adventure: the stage.When BONNIE AND CLYDE meet, their mutual cravings for excitement and fame immediately set them on a mission to chase their dreams. Their bold and reckless behavior turns the young lovers' thrilling adventure into a downward spiral, putting themselves and their loved ones in trouble with the law. Forced to stay on the run from every southern state's police force, the lovers resort to robbery and murder to survive. As the infamous duo's fame grows bigger, their inevitable end draws nearer. BONNIE AND CLYDE is a thrilling and sexy musical with a non-traditional score, combining blues, gospel and rockabilly music. It is a wonderful option for featuring large ensemble casts and an opportunity to showcase your strong contemporary singers and actors.** SOME RESTRICTIONS APPLY FOR LICENSING **
Click Here for More Information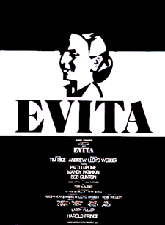 EVITA
Theatre on Main
7/11-7/27/2014
Argentina's controversial First Lady is the subject of this dynamic musical masterpiece. As an illegitimate fifteen year old, Eva escaped her dirt-poor existence for the bright lights of Buenos Aires. Driven by ambition and blessed with charisma, she was a starlet at twenty-two, the president's mistress at twenty-four, First Lady at twenty-seven, and dead at thirty-three. Eva Peron 'saint to the working-class, reviled by the aristocracy and mistrusted by the military' was destined to leave a fascinating political legacy unique in the 20th century. Told through a compelling score that fuses haunting chorales with exuberant Latin, pop and jazz influences, EVITA creates an arresting theatrical portrait as complex as the woman herself.Lyrics by
Tim Rice
; Music by
Andrew Lloyd Webber
Click Here for More Information
INTO THE WOODS
HAYLOFTERS INC
7/10-7/27/2014
The Brothers Grimm
hit Broadway with an epic fairytale where worlds collide.
James Lapine
and
Stephen Sondheim
take everyone's favorite storybook characters and brings them together for a timeless yet relevant piece and rare modern classic.The story follows a Baker and his wife who wish to have a child, Cinderella who wishes to attend the King's Festival, and Jack who wishes his cow would give milk. When the Baker and his wife learn that they cannot have a child because of a Witch's curse, the two set off on a journey to break the curse. Everyone's wish is granted, but the consequences of their actions return to haunt them later with disastrous results.One of Sondheim's most popular works, INTO THE WOODS is a musically sophisticated show with the opportunity to feature actors adept at dark comedy. Designers will especially enjoy highlighting the fantastical elements of this magical word.
Click Here for More Information
SEUSSICAL
BOX IN THE WOOD THEATRE GUILD
7/18-7/27/2014
Now one of the most performed shows in America, SEUSSICAL is a fantastical, magical, musical extravaganza! Tony winners
Lynn Ahrens
and
Stephen Flaherty
(LUCKY STIFF, MY FAVORITE YEAR, ONCE ON THIS ISLAND, and RAGTIME) have lovingly brought to life all of our favorite
Dr. Seuss
characters, including Horton the Elephant, The Cat in the Hat, Gertrude McFuzz, lazy Mayzie, and a little boy with a big imagination--Jojo. The colorful characters transport us from the Jungle of Nool to the Circus McGurkus to the invisible world of the Whos.The Cat in the Hat tells the story of Horton, an elephant who discovers a speck of dust containing Whos, including Jojo, a Who child sent off to military school for thinking too many "thinks." Horton faces a double challenge--not only must he protect the Whos from a world of naysayers and dangers, but he must guard an abandoned egg, left to his care by the irresponsible Mayzie La Bird. Although Horton faces ridicule, danger, kidnapping, and a trial, the intrepid Gertrude McFuzz never loses faith in him. Ultimately, the powers of friendship, loyalty, family, and community are challenged and emerge triumphant.SEUSSICAL is fun for the whole family! Performers of all ages will be excited to portray the characters from the familiar
Dr. Seuss
fables. This musical provides wonderful creative opportunities for set, lighting, and costume design.More Ahrens and FlahertyFor complet
Click Here for More Information
THE WEDDING SINGER
WEST ALLIS PLAYERS
7/18-7/27/2014
THE WEDDING SINGER takes us back to a time when hair was big, greed was good, collars were up, and a wedding singer might just be the coolest guy in the room.It's 1985 and rock-star wannabe Robbie Hart is New Jersey's favorite wedding singer. He's the life of the party, until his own fiancee leaves him at the altar. Shot through the heart, Robbie makes every wedding as disastrous as his own. Enter Julia, a winsome waitress who wins his affection. As luck would have it, Julia is about to be married to a Wall Street shark, and unless Robbie can pull off the performance of a decade, the girl of his dreams will be gone forever.THE WEDDING SINGER features a large chorus with many featured roles for actors who sing, and dancers who act. This show works perfectly as a high school's featured musical or as the highlight of any regional season.
Click Here for More Information
View All Show Listings for Appleton, WI
Click Here to View BroadwayWorld.com Appleton, WI Calendar
Related Articles
From This Author BWW