Now Playing Onstage in Anchorage - Week of 9/15/2013
View All Show Listings for Anchorage
Click Here to View BroadwayWorld.com Anchorage Calendar
HOT CLUB OF COWTOWN
Tap Root
9/19-9/19/2013
Hot Club of Cowtown is a dazzling swing trio with charm, showmanship, and hot licks galore. Don't miss the toe tapping fun from these staples of the legendary Continental Club in their second Whistling Swan hosted appearance. (General Admission - Dance space available at the side of the stage.)
Click Here for More Information
LISA LOEB
Alaska Center for the Performing Arts, Discovery Theatre
9/20-9/21/2013
Funny and charismatic, Grammy-nominated singer/songwriter Lisa Loeb will always be remembered for her signature glasses and as the first unsigned artist to have a #1 hit with her platinum-selling hit song "Stay (I Missed You)" from the film Reality Bites. The fact that her biggest hit still resonates with people today is a testament to her extraordinary songwriting and storytelling abilities that compliment her trademark quirky, alternative music.
Click Here for More Information
Taj Mahal
Trio in Broadway" border="0" bheight="100" width="100" align="right">
Taj Mahal TRIO
Alaska Center for the Performing Arts, Atwood Concert Hall
9/21-9/21/2013
Composer, multi-instrumentalist and vocalist
Taj Mahal
is one of the most prominent and influential figures in late 20th century blues and roots music. A two time Grammy Award winner and a nine time Grammy nominee, Taj has broadened his artistic scope to include not only the blues, but also music from West Africa, the Caribbean, Latin America, Europe, the Hawaiian islands and so much more.
Click Here for More Information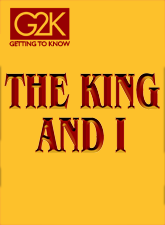 "LA BETE"
Cyrano's Theatre Company
9/13-10/6/2013
David Hirson
; dir:
Bill Fabris
.
Click Here for More Information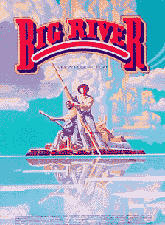 GOD OF CARNAGE
Perseverance Theatre
9/8-10/6/2013
Yasmina Reza
; dir: Pirrone Yousefzadeh.
Click Here for More Information
LA BETE
Cyrano's Off Center Playhouse
9/13-10/6/2013
A 1654 upheaval in a famous french acting troop that will leave you laughing hysterically.
Bill Fabris
returns to Anchorage to direct the creme de la creme of Alaskan comedic talent.
Click Here for More Information
LA BETE
Cyrano's Theatre Company
9/20-10/13/2013
A totally hilarious play set in France in 1654 and revolves around an upheaval in a famous acting troupe. The playwright had dared to compose an entire work in rhyme at a time when verse drama seemed as archaic as candles in footlights.
Click Here for More Information
CYRANO'S 10-PLAY PUNCHCARD
Cyrano's Off Center Playhouse
9/16-10/14/2013
One punchcard is good for 10 admissions. You can come to 10 different shows or bring 9 lucky friends to one show. Cyrano's presents a different play every month. You save money! You support theater! Makes a great gift!
Click Here for More Information
AND THEN THERE WERE NONE
Anchorage Community Theatre
9/20-10/20/2013
Ten guilty strangers are trapped on an island. One by one they are accused of murder; one by one they start to die. In this superlative mystery comedy statuettes of little soldier boys on the mantel of a house on an island off the coast of Devon fall to the floor and break one by one as those in the house succumb to a diabolical avenger. A nursery rhyme tells how each of the ten "soldiers" met his death until there were none. Eight guests who have never met each other or their apparently absent host and hostess are lured to the island and, along with the two house servants, marooned. A mysterious voice accuses each of having gotten away with murder and then one drops dead - poisoned. One down and nine to go! The excitement never lets up.
Click Here for More Information
SCARED SCRIPTLESS IMPROV
Snow Goose Theatre
9/14-12/14/2013
Scared Scriptless is Alaska's premier improv comedy troupe (ir)regularly performing in Anchorage Alaska every second and fourth Saturday of the month since May 2000. Live improv has a heightened intensity, a voyeuristic glee that comes from watching comedy without a net. A close-contact brand of improv, as fast and furious as a video game, with words and movements thrown out in a continuous mix of voices, accents and energetic motions. You just have to see it - and luckily, locally, you can.
Click Here for More Information
View All Show Listings for Anchorage
Click Here to View BroadwayWorld.com Anchorage Calendar
Related Articles
From This Author BWW