Now Playing Onstage in Washington, DC - Week of 2/23/2014
February 23
10:02 AM 2014
View All Show Listings for Washington, DC
Click Here to View BroadwayWorld.com Washington, DC Calendar
ROALD DAHL'S WILLY WONKA
BRITISH SCHOOL OF WASHINGTON
2/26-2/28/2014
Roald Dahl
's timeless story of the world-famous candy man and his quest to find an heir comes to life in this stage adaptation ofCharlie and the Chocolate Factory, which features the songs from the classic family filmWilly Wonka and the Chocolate Factory.
Roald Dahl
's WILLY WONKA, featuring a memorable score by
Leslie Bricusse
(JEKYLL & HYDE, DOCTOR DOLITTLE) and
Anthony Newley
, follows enigmatic candy manufacturer Willy Wonka as he stages a contest by hiding five golden tickets in five of his scrumptious candy bars. Whoever comes up with these tickets will win a free tour of the Wonka factory, as well as a lifetime supply of candy. Four of the five winning children are insufferable brats: the fifth is a likeable young lad named Charlie Bucket who takes the tour in the company of his equally amiable grandfather. The children must learn to follow Mr. Wonka's rules in the factory--or suffer the consequences.This scrumdidilyumptious musical is guaranteed to delight everyone's sweet tooth. With this show's flexible cast size, featuring roles for all ages, your production will take audiences on a fantasy ride into the land of pure imagination!
Roald Dahl
's WILLY WONKA has been created with educators and student performers in mind. This title is ONLY available for amateur groups to license.
Click Here for More Information
RENT
AMERICAN UNIVERSITY
2/20-3/1/2014
Set in the East Village of New York City, RENT is about falling in love, finding your voice and living for today. Winner of the Tony Award for Best Musical and the Pulitzer Prize for Drama, RENT has become a pop cultural phenomenon with songs that rock and a story that resonates with audiences of all ages.Based loosely on Puccini's La Boheme,
Jonathan Larson
's RENT follows a year in the life of a group of impoverished young artists and musicians struggling to survive and create in New York's Lower East Side, under the shadow of HIV/AIDS. The physical and emotional complications of the disease pervade the lives of Roger, Mimi, Tom, and Angel. Maureen deals with her chronic infidelity through performance art; her partner, Joanne, wonders if their relationship is worth the trouble. Benny has sold out his Bohemian ideals in exchange for a hefty income and is on the outs with his former friends. Mark, an aspiring filmmaker, feels like an outsider to life in general. How these young bohemians negotiate their dreams, loves, and conflicts provides the narrative thread to this groundbreaking musical.This is theatre at its best -- exuberant, passionate, and joyous. Regional theatres will love the freedom and flexibility that RENT offers; minimal costuming and sets are required. RENT RETURNSVisit the official "Site for Rent" for NYC ticketing and more information on this new production.
Click Here for More Information
GODSPELL-2012 REVISED VERSION
BENJAMIN T ROME SCH OF MUSIC-CATHOLIC UNIV OF AMER
2/21-3/2/2014
Click Here for More Information
LITTLE SHOP OF HORRORS
EDMUND BURKE SCHOOL
2/21-3/2/2014
A down-and out skid row floral assistant becomes an overnight sensation when he discovers an exotic plant with a mysterious craving for fresh blood. Soon "Audrey II" grows into an ill-tempered, foul-mouthed, R&B-singing carnivore who offers him fame and fortune in exchange for feeding its growing appetite, finally revealing itself to be an alien creature poised for global domination! One of the longest-running Off-Broadway shows of all time, this affectionate spoof of 1950s sci-fi movies has become a household name, thanks to a highly successful film version and a score by the songwriting team of
Howard Ashman
and
Alan Menken
, who redefined the animated musical film with Disney's The Little Mermaid, Beauty and the Beast and Aladdin. Charming, tuneful and hilarious, with tongue firmly planted in cheek, LITTLE SHOP OF HORRORS never fails to entertain. A small cast, band and unit set make the other aspects of production a snap.
Click Here for More Information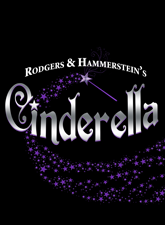 CINDERELLA (ENCHANTED EDITION)
Columbia Adventist Academy
3/1-3/2/2014
The timeless enchantment of a magical fairy tale is reborn with the Rodgers & Hammerstein hallmarks of originality, charm and elegance. Originally presented on television in 1957 starring
Julie Andrews
, Rodgers & Hammerstein's CINDERELLA was the most widely viewed program in the history of the medium. Its recreation in 1965 starring
Lesley
Ann Warren
was no less successful in transporting a new generation to the miraculous kingdom of dreams-come-true, and so was a second remake in 1997, which starred Brandy as Cinderella and
Whitney Houston
as her Fairy Godmother. As adapted for the stage, with great warmth and more than a touch of hilarity, the hearts of children and adults alike still soar when the slipper fits. This Enchanted Edition is based on the 1997 teleplay.Music by Rodgers, Richard; Book and Lyrics by
Oscar Hammerstein
II; Adapted for the Stage by
Tom Briggs
; From the Teleplay by
Robert L. Freedman
Click Here for More Information
MOTHER COURAGE AND HER CHILDREN
Arena Stage
at the Mead Center for American Theater
1/31-3/9/2014
January 31-March 9, 2014 in the Fichandler Stage Tough-as-nails matriarch Mother Courage profits off the very war that steals her children from her one by one. But will the cost of war be higher than she's prepared to pay? Artistic Director
Molly Smith
helms this unique in-the-round staging of Brecht's powerhouse anti-war play fusing politics, satire and music into an epic theatrical experience.
Kathleen Turner
returns to
Arena Stage
after her sold-out run of Red Hot Patriot: The Kick-Ass Wit of Molly Ivins to star in the mother of all roles.
Click Here for More Information
MOTHER COURAGE AND HER CHILDREN
Arena Stage
1/31-3/9/2014
The Fichandler Stage:
Bertolt Brecht
; trans:
David Hare
; dir:
Molly Smith
.
Click Here for More Information
RICHARD III
Folger Theatre
1/28-3/9/2014
Folger Theatre
:
William Shakespeare
; dir:
Robert Richmond
.
Click Here for More Information
THE YOUNG LADY FROM TACNA / LA SE
GALA Hispanic Theatre
2/6-3/9/2014
GALA Theatre:Mario
Vargas Llosa
; dir: Jos
Click Here for More Information
THE IMPORTANCE OF BEING EARNEST
The
Shakespeare Theatre Company
1/16-3/9/2014
Lansburgh Theatre:
Oscar Wilde
; dir:
Keith Baxter
.
Click Here for More Information
WE ARE PROUD TO PRESENT...
Woolly Mammoth Theatre Co
2/10-3/9/2014
Woolly Mammoth Theatre Company:Jackie Sibblies Drury; dir:
Michael Garces
.
Click Here for More Information
WE ARE PROUD TO PRESENT...
Woolly Mammoth Theatre Company
2/10-3/9/2014
In We Are Proud to Present a Presentation about the Herero of Namibia, Formerly Known as South-West Africa, From the German Sudwestafrika, Between the Years 1884-1915, rehearsal descends from collaborative to absurd as a group of idealistic actors come together to tell the little-known story of a centuries-old conflict in South-West Africa. As the troupe recreates the extinction of the Herero tribe by their German colonizers, their own stories, subjectivities, and prejudices rise to the surface. Tensions mount as the actors discover the limits of their good intentions. We Are Proud to Present… is innovative, fast-paced, funny, and a wholly unique take on race, empathy, and the devastating consequences of our best intentions.
Click Here for More Information
RUMPELSTILTSKIN
Imagination Stage
2/5-3/16/2014
The Annette M. and Theodore N. Lerner Family Theatre:Mike Kenny; dir: Janet Stanford.
Click Here for More Information
View All Show Listings for Washington, DC
Click Here to View BroadwayWorld.com Washington, DC Calendar