Now Playing Onstage in Vermont - Week of 12/22/2013
December 22
10:12 AM 2013
View All Show Listings for Vermont
Click Here to View BroadwayWorld.com Vermont Calendar
NEW YEAR'S EVE AT TOWN HALL THEATER
Town Hall Theater
12/31-12/31/2013
with BandAnna and surprise guests. Dance in the New Year with BandAnna and a cast of guest singers - people you know - taking the stage with the band to belt out their favorite hits. Free champagne toast on the porch at midnight, as THT's Great Bell rings in 2014.
Click Here for More Information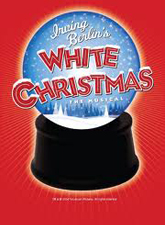 WHITE CHRISTMAS
Northern Stage
12/4-1/5/2014
White ChristmasBased on the beloved, timeless film, this heartwarming musical adaptation features seventeen
Irving Berlin
songs and a book by
David Ives
and
Paul Blake
. Veterans Bob Wallace and Phil Davis have a successful song-and-dance act after World War II. With romance in mind, the two follow a duo of beautiful singing sisters en route to their Christmas show at a Vermont lodge, which just happens to be owned by Bob and Phil's former army commander. The dazzling score features well known standards including Blue Skies, I Love A Piano, How Deep Is the Ocean and the perennial favorite, White Christmas. WHITE CHRISTMAS is an uplifting musical worthy of year-round productions.
Click Here for More Information
View All Show Listings for Vermont
Click Here to View BroadwayWorld.com Vermont Calendar