Now Playing Onstage in Tulsa - Week of 12/08/2013
View All Show Listings for Tulsa
Click Here to View BroadwayWorld.com Tulsa Calendar
DISNEY'S BEAUTY AND THE BEAST
GASLIGHT THEATRE
12/6-12/14/2013
Step into the enchanted world of Broadway's modern classic, Disney's BEAUTY AND THE BEAST! Based on the Academy-Award winning animated feature, the stage version includes all of the wonderful songs written by
Alan Menken
and the late
Howard Ashman
along with new songs by Mr. Menken and
Tim Rice
. Your audiences will be transported to the heart of provincial life in a lovely French town. When Maurice becomes lost in the woods on the way to the fair, he seeks shelter in an old castle, but the master of the castle is a horrible beast that takes him captive. Maruice's daughter, Belle, must then give up her freedom to save his life. Belle's taming of the unfortunate Beast and his ultimate transformation back into a handsome prince enthralled Broadway audiences for over 13 years. This "tale as old as time" is filled with spectacular costume and set opportunities, or even more simply staged, Disney's BEAUTY AND THE BEAST offers a great opportunity to bring your entire community together for family theatre at its best.
Click Here for More Information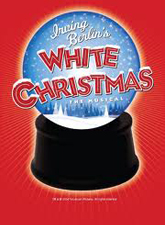 WHITE CHRISTMAS
Putnam City North High School
12/12-12/14/2013
White ChristmasBased on the beloved, timeless film, this heartwarming musical adaptation features seventeen
Irving Berlin
songs and a book by
David Ives
and
Paul Blake
. Veterans Bob Wallace and Phil Davis have a successful song-and-dance act after World War II. With romance in mind, the two follow a duo of beautiful singing sisters en route to their Christmas show at a Vermont lodge, which just happens to be owned by Bob and Phil's former army commander. The dazzling score features well known standards including Blue Skies, I Love A Piano, How Deep Is the Ocean and the perennial favorite, White Christmas. WHITE CHRISTMAS is an uplifting musical worthy of year-round productions.
Click Here for More Information
DISNEY'S ALADDIN JR
THEATRE TULSA INC
12/13-12/15/2013
Welcome to Agrabah, City of Enchantment, where every beggar has a story and every camel has a tail! All of your favorite characters are here in Disney's ALADDIN JR., a stage adaptation of the Disney hit film. Filled with magic, mayhem, and flying carpet rides, audiences' spirits will soar with excitement. Most of all, the tuneful, Academy award-winning score with songs including "A Whole New World" and "Friend Like Me" will certainly make this musical a favorite for many years to come!
Click Here for More Information
ANNIE JR
OAKDALE SCHOOL
12/12-12/15/2013
Leapin' Lizards! The popular comic strip heroine takes center stage in one of the world's best-loved musicals. With equal measures of pluck and positivity, little orphan ANNIE charms everyone's hearts, despite a next-to-nothing start in 1930s New York City. She is determined to find her parents, who abandoned her years ago on the doorstep of a New York City Orphanage run by the cruel, embittered Miss Hannigan. With the help of the other girls in the Orphanage, ANNIE escapes to the wondrous and magical world of NYC. In adventure after fun-filled adventure, ANNIE foils Miss Hannigan's evil machinations and befriends President Franklin Delano Roosevelt. She finds a new home and family in billionaire Oliver Warbucks, his personal secretary
Grace Farrell
, and a lovable mutt named Sandy.ANNIE JR. is ideal for productions involving different grade levels, or for middle schools where students may be maturing at different rates. The cast size and age range of the parts are flexible and the bright, tuneful score is easy to sing and filled with familiar numbers.
Click Here for More Information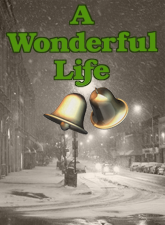 A WONDERFUL LIFE
The Sooner Theatre
11/28-12/15/2013
A Wonderful Life
Frank Capra
's film classic has been brought to vibrant theatrical life through the remarkable collaboration of Pulitzer Prize and Tony Award-winner
Sheldon Harnick
and Grammy and Emmy Award-winner
Joe Raposo
. The story of
George Bailey
and his wonderful life in Bedford Falls remains a timeless fable of dreams, disillusionment and the power of love. An uplifting chronicle of the extraordinary lives of ordinary folk, A WONDERFUL LIFE exhilarates the mind and heart as it celebrates the innate goodness in us all.
Click Here for More Information
DISNEY'S MY SON PINOCCHIO JR
HODGSON STUDIO OF MUSIC & DRAMA
12/13-12/21/2013
Click Here for More Information
View All Show Listings for Tulsa
Click Here to View BroadwayWorld.com Tulsa Calendar