Now Playing Onstage in Rhode Island - Week of 3/30/2014
View All Show Listings for Rhode Island
Click Here to View BroadwayWorld.com Rhode Island Calendar
ROCKAPELLA
Stadium Theatre Performing Arts Centre
4/4-4/4/2014
Rockapella's latest show & album, entitled Motown & More, pays tribute to the music of Motown with unique versions of hit songs from The Jackson 5,
Stevie Wonder
, The Temptations, and more. Among other Rockapella favorites, the concert includes The O'Jays' "Use Ta Be My Girl",
Stevie Wonder
's "My Cherie Amour", The Temptations' "My Girl", "Ain't Too Proud To Beg", "Papa Was A Rollin' Stone", The Jackson 5's "Blame It On The Boogie", The Commodores' "Brick House", and More! Gleefully, they are NOT your childhood Rockapella. Rather they've become one of the world's most sophisticated and lasting pop vocal groups. With the wild success of the TV smash "Glee" and a cappella groups reigning in the Corner of Cool on college campuses, there is clearly a hunger for exciting live vocal performance. The little miracle that keeps the crowds coming back year after year and constantly draws new fans is Rockapella's astonishing full-band sound. A sound that seems to be impossible coming from just five guys with microphones. No instruments, no tracks, no mirrors -- and their hands never leave their wrists. "We're making every bit as much music as the whole "Glee" chorus -- but with only five guys," says Rockapella's human beat-box Jeff Thacher.
Click Here for More Information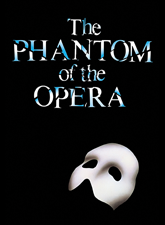 THE PHANTOM OF THE OPERA
East Providence High School
4/3-4/5/2014
THE PHANTOM OF THE OPERA is composed by
Andrew Lloyd Webber
, with lyrics by
Charles Hart
, additional lyrics by
Richard Stilgoe
, and a book by Lloyd Webber and Stilgoe. Based on the classic novel ?Le FantMusic by
Andrew Lloyd Webber
; Lyrics by
Charles Hart
; Additional Lyrics by
Richard Stilgoe
; Book by
Andrew Lloyd Webber
&
Richard Stilgoe
; Based on
Click Here for More Information
BLASTED
The Wilbury Theatre Group
3/13-4/5/2014
A middle-aged man, Ian, and young woman, Cate, enter a hotel room. As private and public violations collide, and personal violations open doors to progressively greater violent acts, the world fragments around them. Kane's best-known and most controversial play Blasted was written in 1995 and directly inspired by the war in Yugoslavia, a multicultural jerry-rigged nation that consumed itself in civil-war violence. It was Kane's insight that disclosed that many of the same historical influences which led to this violence were just as present in the streets of our western cities today as they were in the streets of Srebrenica. "Astounding drama...Ms. Kane's chilling contention is that it's not such a stretch for any of us." -The New York Times "A one of a kind theatrical experience." -Theatermania "[Kane's] surreal vision has taken on authentic reality for any nation that happens to be at war." -Variety About The Wilbury Group production Blasted by
Sarah Kane
Directed by Josh Short Alexander Cook*, Ian Amber Kelly, Cate Jo-an Belanger Peralta, Soldier Fight Direction by Normand Beauregard Projections by Mike Commendatore & Adam O'Brien Lighting Design by Jason Eckenroth Sound Design by Cyrus Leddy Costume Design by Sylvi Re Scenic Design by Monica Shinn Stage Management by
Alex May
nard Assistant Director, Kira Hawkridge; Production Manager, Seth Finkle. *Member of
Actors' Equity
Association, the Union of Professional Actors and Stage Managers in the United States.?
Click Here for More Information
SESAME STREET LIVE: ELMO MAKES MUSIC
Providence Performing Arts Center
4/4-4/6/2014
When the new music teacher's instruments go missing, Elmo, Abby Cadabby, Big Bird, and more come to the rescue and discover instruments they never knew existed. Children learn that everyone can make and enjoy beautiful music together! Get the ultimate fan experience with Sunny Seats! The Sunny Seats package includes a VIP seat and a pre-show Meet & Greet photo opportunity with two Sesame Street Live friends, including Elmo! Sunny Seat orders will include a special admittance ticket for entry into the Meet & Greet. You will receive the special admittance ticket with the rest of your show tickets. All Meet & Greets start 60 minutes prior to the performance. Please meet at the Sunny Seats sign. Latecomers may miss the opportunity. Please bring your own camera.
Click Here for More Information
LE DINDON OR THE DUPE
2nd Story Theatre
3/14-4/13/2014
In keeping with our tradition of providing audiences with a late-winter blues panacea, we'll mount this masterpiece of mistaken identities, illicit assignations and frenzied libidos. Laughter and l'amour a la mode de Feydeau. Vive la comedie!
Click Here for More Information
MACBETH
Gamm Theatre
3/6-4/13/2014
An eerie prophecy and unchecked greed lead to an ambitious couple's downfall in the Bard's timeless tale of absolute power that corrupts absolutely. The brave soldier Macbeth, fresh from another blood-soaked victory, encounters a trio of witches who prophesy that he will become King of Scotland. Bolstered by supernatural omens and pushed by his indomitable wife, Macbeth kills the current king and claims the throne. Plagued by paranoia and guilt on their increasingly bloody path to glory, the seemingly untouchable Lord and Lady Macbeth get everything they ever wished for... but nothing they ever expected. Shakespeare's darkest tragedy, Macbeth moves at the pace of a thriller and keeps you riveted to your seat through to its brutal ending.
Click Here for More Information
SWEET CHARITY
The Community Players
3/28-4/13/2014
SWEET CHARITY is a tender, poignant and consistently funny look at the adventures, or rather the misadventures, in the ways of love encountered by the gullible and guileless lady known as Charity Hope Valentin. Featuring classic tunes of Broadway theatre: Big Spender, If My Friends Could See Me Now, and The Rhythm of Life, SWEET CHARITY is full of dancing, laughs, and the most optimistic heroine in Times Square!
Click Here for More Information
Anne Frank
in Broadway" border="0" height="100" width="100" align="right">
THE DIARY OF ANNE FRANK
Ocean State Theatre
3/26-4/13/2014
Ocean State Theatre presents the Pulitzer Prize and Tony® Award-winning play, The Diary of
Anne Frank
, a beautiful story from one of the darkest periods in history. Through the diary entries of 13-year-old
Anne Frank
, the play tells the story of a Jewish family forced into hiding in an effort to avoid Nazi persecution during World War II. Isolated from the outside world, her family and three others lived in constant fear of being discovered. They remained hidden for two years and one month, until their betrayal, which resulted in their deportation to Nazi concentration camps. After the war, the pages of Anne's diary were discovered on the floor of the annex where the family had been hiding. This moving, true story is a testament to the human spirit and classic theatre not to be missed.
Click Here for More Information
Tom Stewart
& Friends in Broadway" border="0" height="100" width="100" align="right">
COMEDY & COCKTAILS WITH TOM STEWART & FRIENDS
Stadium Theatre Performing Arts Centre
1/17-4/25/2014
Brace yourself for a night of uncontrolled laughter! Tom and his gang of comedians will have you in stitches! Performed in the Marquee Room.
Tom Stewart
is a stand-up comedian and comedy writer from Cranston, Rhode Island. "Since I was a kid, I knew I wanted to be an entertainer, making classmates and teachers laugh every day. I was working at my first radio job before graduating from college. From there I've worked in broadcasting for 20+ years at radio stations in Providence, Boston, New London, and Cape Cod. In 2008 (until 2012) I crossed over to television to become the 'Traffic Guy' adding some flair and personality to the Sunrise Show and Evening News programs on WJAR-TV NBC 10 in Providence.""I've spent most of my life studying and writing comedy for radio and television but inn 2011, I finally took the leap to stand-up comedy and studied with Frank O'Donnell's Comedy Boot Camp. Developing a creative mix of topical humor and observational comedy."Since then I've been fortunate enough to host, feature, and perform at some of the Northeast's best comedy venues including:Catch A Rising Star, Comedy Connection, Comix at Foxwoods, Mohegan Sun Casino,Stand Up NY, The
Providence Performing Arts Center
, Joker's Wild, Comedy Zone,The Vault, Nick's Comedy Stop, Newport Grand Casino, Stadium Theater and many others.""I've also had the privilege to share the stage with: Craig Gass, Jim Florentine, Don Jamieson, Rich Vos, Colin Kane, Mark Normand,
Adam Kennedy
, Rachel Feinstein and many others."
Click Here for More Information
VERONICA MEADOWS
Trinity Repertory Co
4/3-5/4/2014
Stephen Thorne
.
Click Here for More Information
MY HUSBAND'S WILD DESIRES (ALMOST DROVE ME MAD!)
Newport Playhouse
3/27-5/24/2014
The bedroom spark has fizzled for a man and his wife. The man decides to take the bull by the horns and discovers a way to bring the flame back! Throw in the building superintendent and a nervous burglar, and the result is a comedy gone amok that will have you rolling in the aisles with laughter!
Click Here for More Information
View All Show Listings for Rhode Island
Click Here to View BroadwayWorld.com Rhode Island Calendar