Now Playing Onstage in Portland - Week of 3/30/2014
View All Show Listings for Portland
Click Here to View BroadwayWorld.com Portland Calendar
SISTER ACT
Keller Auditorium
4/1-4/6/2014
When disco diva Deloris Van Cartier witnesses a murder, she is put in protective custody in the one place cops are sure she won't be found - a convent! Disguised as a nun, she finds herself at odds with both the rigid lifestyle and an uptight Mother Superior. Using her fabulous disco-ness and killer voice to inspire the choir, Deloris breathes new life into the church, but in doing so blows her cover. Soon itiż˝s nun-on-the-run time but she finds salvation in the heavenly power of her newly found sisterhood. Based on the mega-hit feature film, SISTER ACT features an original
Alan Menken
/
Glenn Slater
score with a vast inspiration of musical styles from Motown, soul and funk to great big disco anthems and
Barry White
inspired musical comedy.
Click Here for More Information
SISTER ACT
Keller Auditorium
4/1-4/6/2014
When disco diva Deloris Van Cartier witnesses a murder, she is put in protective custody in the one place cops are sure she won't be found - a convent! Disguised as a nun, she finds herself at odds with both the rigid lifestyle and an uptight Mother Superior. Using her fabulous disco-ness and killer voice to inspire the choir, Deloris breathes new life into the church, but in doing so blows her cover. Soon itiż˝s nun-on-the-run time but she finds salvation in the heavenly power of her newly found sisterhood. Based on the mega-hit feature film, SISTER ACT features an original
Alan Menken
/
Glenn Slater
score with a vast inspiration of musical styles from Motown, soul and funk to great big disco anthems and
Barry White
inspired musical comedy.
Click Here for More Information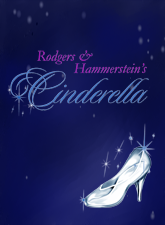 CINDERELLA
Blanchet Catholic School
4/3-4/11/2014
The timeless enchantment of a magical fairy tale is reborn with the Rodgers & Hammerstein hallmarks of originality, charm and elegance. Originally presented on television in 1957 starring
Julie Andrews
, Rodgers & Hammerstein's CINDERELLA was the most widely viewed program in the history of the medium. Its recreation in 1965 starring
Lesley
Ann Warren
was no less successful in transporting a new generation to the miraculous kingdom of dreams-come-true, and so was a second remake in 1997, which starred Brandy as Cinderella and
Whitney Houston
as her Fairy Godmother. As adapted for the stage, with great warmth and more than a touch of hilarity, the hearts of children and adults alike still soar when the slipper fits.Music by Rodgers, Richard; Book by
Oscar Hammerstein
II; Lyrics by
Oscar Hammerstein
II
Click Here for More Information
NORTHWEST 10
Oregon
Contemporary Theatre
4/4-4/12/2014
8 New 10 minute plays by Oregon & Washington State Playwrights.
Click Here for More Information
THE SOUND OF MUSIC
Franklin High School
4/4-4/12/2014
The final collaboration between Rodgers & Hammerstein was destined to become the world's most beloved musical. When a postulant proves too high-spirited for the religious life, she is dispatched to serve as governess for the seven children of a widowed naval Captain. Her growing rapport with the youngsters, coupled with her generosity of spirit, gradually captures the heart of the stern Captain, and they marry. Upon returning from their honeymoon they discover that Austria has been invaded by the Nazis, who demand the Captain's immediate service in their navy. The family's narrow escape over the mountains to Switzerland on the eve of World War II provides one of the most thrilling and inspirational finales ever presented in the theatre. The motion picture version remains the most popular movie musical of all time.Music by Rodgers, Richard; Lyrics by
Oscar Hammerstein
II; Book by
Howard Lindsay
&
Russel Crouse
; Suggested by
Click Here for More Information
MIDSUMMER (A PLAY WITH SONGS)
Third Rail Repertory Theatre
3/28-4/19/2014
CoHo Theatre:
David Greig
, Gordon McIntyre; dir: Philip Cuomo.
Click Here for More Information
I LOVE YOU BECAUSE
Gallery Theater
4/4-4/19/2014
Click Here for More Information
THE PRODUCERS
CAMELOT THEATRE COMPANY
3/19-4/27/2014
Bialystock and Bloom! Those names should strike terror and hysteria in anyone familiar with
Mel B
rooks' classic cult comedy film. Now as a big Broadway musical, THE PRODUCERS once again sets the standard for modern, outrageous, in-your-face humor. It is a truly "boffo" hit, winning a record twelve Tony Awards and wowing capacity crowds night after night.The plot is simple: a down-on-his-luck Broadway producer and his mild-mannered accountant come up with a scheme to produce the most notorious flop in history thereby bilking their backers (all "little old ladies") out of millions of dollars. Only one thing goes awry: the show is a smash hit! The antics of Max Bialystock and
Leo Bloom
as they maneuver their way fecklessly through finding a show (the gloriously offensive "Springtime For Hitler"), hiring a director, raising the money and finally going to prison for their misdeeds is a lesson in broad comic construction. At the core of the insanely funny adventure is a poignant emotional journey of two very different men who become friends.With a truly hysterical book co-written by
Mel B
rooks and
Thomas Meehan
(ANNIE) and music and lyrics by Mr. Brooks , THE PRODUCERS skewers Broadway traditions and takes no prisoners as it proudly proclaims itself an "equal opportunity offender!"
Click Here for More Information
THE QUALITY OF LIFE
Artists Repertory Theatre
4/8-5/11/2014
Jane Anderson
; dir: Allen Nause.
Click Here for More Information
OTHELLO
Portland Center Stage
4/5-5/11/2014
William Shakespeare
; dir:
Chris Coleman
.
Click Here for More Information
View All Show Listings for Portland
Click Here to View BroadwayWorld.com Portland Calendar